Lawrence K. Ho- LA Times/Paul Buck- EPA The 2012 season was supposed to belong to Washington Nationals' Bryce Harper, but Anaheim Angels' Mike Trout put together possibly the greatest rookie season in the history of baseball. In 2013, another player emerged in the same manner as Trout–Cuban defector Yasiel Puig. Both players entered the big leagues roughly midway thought the first half of the season, though Trout arrived about a month or so earlier than Puig. Both made immediate impacts with their respective clubs, though Puig has entered a much more manageable situation with the Dodgers than Trout did with the Angles in terms of post-season attainability. Can Puig surpass the effort Trout put forward in his rookie year? To begin, Puig has 161 plate appearances in 38 games–about half of Trout's total for the first half of 2012. I scaled Puig's first half numbers to Trout's while adjusting the total by regressing his .472 BABIP to something a bit closer (and realistic) to Trout's first half .392 BABIP: PA Hits Runs HRs Steals BB/K ISO wRC+ wOBA Avg Trout 290 88 57 12 26 0.44 0.221 165 0.407 0.341 Puig 290 96 50 14 10 0.23 0.218 180 0.427 0.331 As you can see, the chart balances both players pretty well, though Puig might have the productive edge as he has the better wOBA and more runs created. Simply scaling a player to another isn't an open and shut comparison but can give us a decent idea of what both can do given the same amount of opportunity. Right now, WAR says Trout is having a much better 2013 than Puig–5.7 to 2.1. Could Puig have had a higher WAR if he started his season in April as opposed to June? Its possible, but Trout is a much more balanced player than Puig as he's faster and plays defense much better. In terms of UZR/150, Trout holds a career 8.9 while Puig has a 3.0. So what can we expect out of Puig during the second half? As mentioned, his BABIP incredibly high and will almost definitely drop by as much as 100 points. Even if Puig keeps producing the rest of 2013 at the level he's done the past month and a half, you'd have to figure that pitchers and scouts will be more likely to figure out and expose some vulnerabilities in Puig's game. The question, then, is if Puig is talented enough to make the necessary adjustments. Keeping in mind the drop off Trout had in the second half–his batting average and BABIP dipped almost 30–its reasonable to believe that Puig could follow suit, perhaps even more. It'll be a tall order for Puig to best the memorable rookie season Trout had, but he has the makeup to do it. Gun to my head, I'm saying he will. If he does, Rookie of the Year will be in the bag, but I'm guessing he'll have a tougher time justifying an MVP Award that Trout did in 2012. The post Yasiel Puig Poised To Eclipse Mike Trout's Rookie Season appeared first on Bohemian Baseball.
Original Story:
http://www.bohemianbaseball.com/yasie...
MORE FROM YARDBARKER
MLB News

Delivered to your inbox

You'll also receive Yardbarker's daily Top 10, featuring the best sports stories from around the web. Customize your newsletter to get articles on your favorite sports and teams. And the best part? It's free!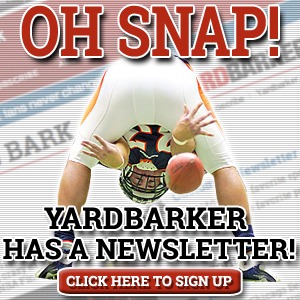 Latest Rumors
Best of Yardbarker

Today's Best Stuff

For Bloggers

Join the Yardbarker Network for more promotion, traffic, and money.

Company Info

Help

What is Yardbarker?

Yardbarker is the largest network of sports blogs and pro athlete blogs on the web. This site is the hub of the Yardbarker Network, where our editors and algorithms curate the best sports content from our network and beyond.