From SB Nation's "Purple Row" Blog: "Please let's win this game" "Welp." "Yep, EY2 has offically won the game for the Mets already." "No David Wright! Huzzah! " "2 pitches in and the Mets announcer have already called it Mile High Stadium" "Time zone fail. Thought this game started at 5:10 my time, missed the top of the 1st." "So did the mets offense" "Hefner kind of reminds me of a young Moyer. Almost decent stuff and a lot of deception." "is Troy seriously wearing a hoodie in the dugout? it's almost 100 degrees" "good lord the mets lineup is turr'ble" "Chatwood looks like the love child of Oswalt and the Lemur" "Cuddy DiMaggio" "In play, Met(s)!" "LOLMetz :- |" "Hey its the Mets!" "Meet the Mets, meet the Mets, setup right up and LOL the Mets." "The Mets have played five fewer games than the Rockies and have allowed 38 unearned runs to the Rockies 25″ "EY2 in a Mets jersey just looks weird" "cargo in "SWING AT ALL THE THINGS" mode" "FFS sake….strikes please…this isn't exactly the greatest lineup, Chatwood." "we're going to lose this game, aren't we" "STRIKE ZONE, IT HAS A PURPOSE" "Great catch CarGo. Not an all -star though" "Oh Cargo… I don't care what Keith Law says about you. You are an all-star." "you have to let the mets be the mets and hustle Wilin!" "stupid mets announcers. I live east of KC though so no outage." "remember when todd added something to a baseball team, I miss those days" "These SNY announcers are clueless. Talking about how the Rox gave Arenado a shot in Spring but he just didn't hit. Wrong." "Tip that cap, Jeremy Hefner is a boss pitcher everyone…jeesh." "We just LolMets" "WHAT THE METS WAS THAT" "and we've just totally gone full mets" "Bye Bye Byrdie" "please do not lose to the mets" "DJ LEMAHIEU THAT IS SO FUDGING TERRIBLE." "WTF WERE YOU THINKING DJ????" "Please walk Gonzalez to face Cuddy" "CarGUGH" "Oh sure EY, NOW you hit. Thanks for nothing." "Wow. The Mets have lost 5 games in which they allowed only 2 runs." "ARE YOU FKN KIDDING ME ARE YOU SERIOUSSSSSSSSSSSSSSSSSSSSSSSS" "WHY ARE WE SO STUPID ON THE BASEPATHS STILL" "the ghost of EYjr" "The Mets announcers just said that giving Cuddy a single there was hometown scoring" "the Mets announcers are stupid" "Well that sucked." "Well…." "Pathetic loss. i dont even know what to say about this team, wanted to think they were a good team that showed fight but…they arent. Can't even beat the pathetic Mets." "Games like this are why I will one day have to stop having a favorite team, or stop watching live baseball (of said favorite team). It's just bad for my mental and cadiovascular health." The post You Mad, Bro? "One Night Stand In Colorado" Edition appeared first on The Daily Stache.
Original Story:
http://dailystache.net/you-mad-bro-on...
MORE FROM YARDBARKER
Mets News

Delivered to your inbox

You'll also receive Yardbarker's daily Top 10, featuring the best sports stories from around the web. Customize your newsletter to get articles on your favorite sports and teams. And the best part? It's free!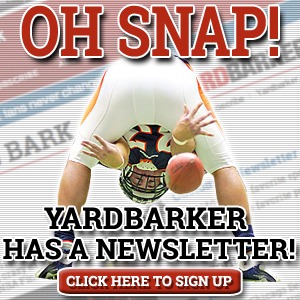 Latest Rumors
Best of Yardbarker

Today's Best Stuff

For Bloggers

Join the Yardbarker Network for more promotion, traffic, and money.

Company Info

Help

What is Yardbarker?

Yardbarker is the largest network of sports blogs and pro athlete blogs on the web. This site is the hub of the Yardbarker Network, where our editors and algorithms curate the best sports content from our network and beyond.