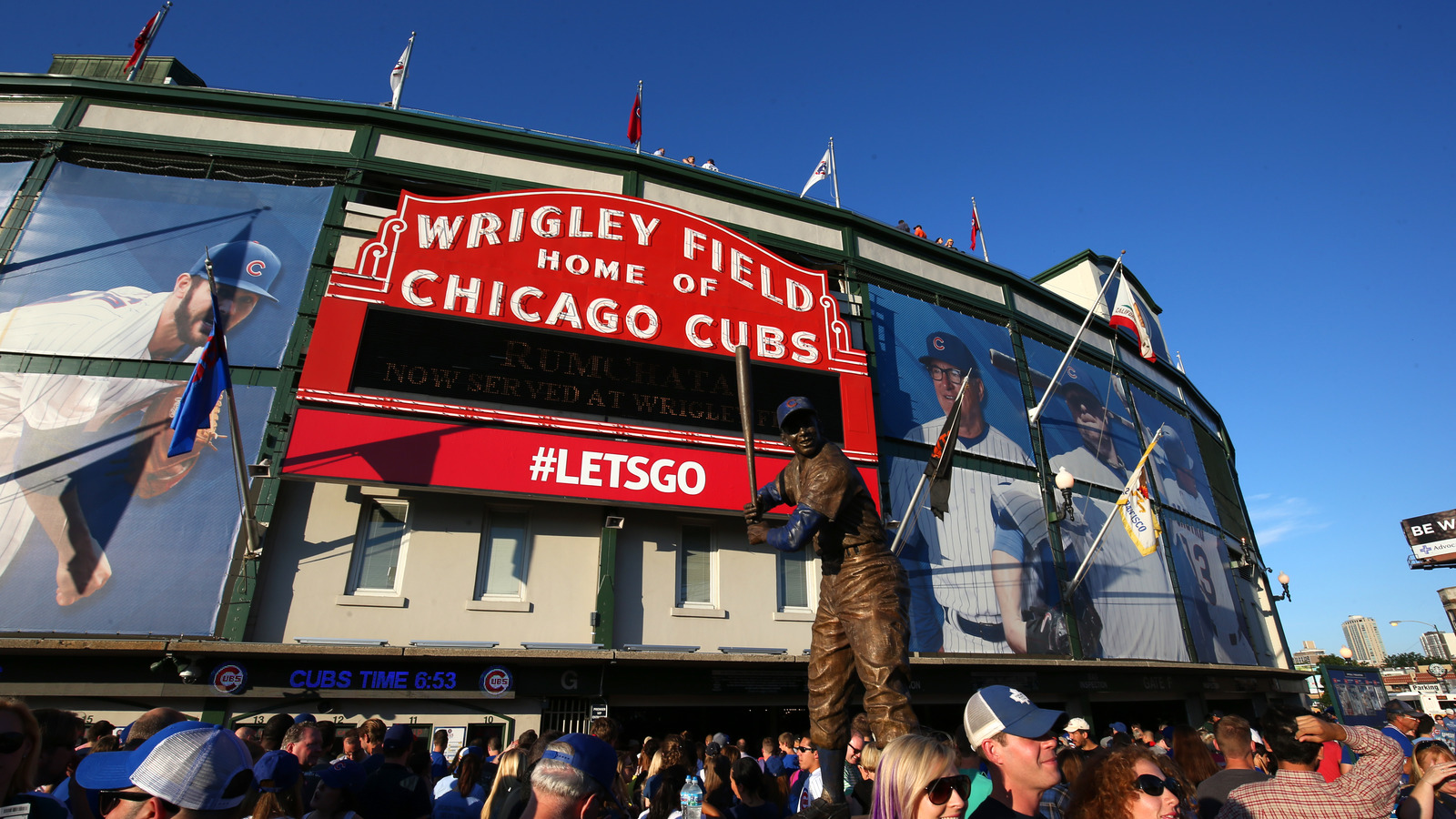 A young Cubs fan got the surprise of a lifetime.
Brad Mangin/MLB Photos via Getty Images
A young and dedicated Chicago Cubs fan was rewarded by his parents for all his hard work with a great surprise: Tickets to his first-ever game at Wrigley Field. And to say the youngster was overwhelmed by it all would be a drastic understatement.
Kolt Kyler, a nine-year-old from Pierceton, Ind., received the tickets at the family farm over the weekend. Natalie Kyler, Kolt's mother, recorded the moment when father Andy surprised Kolt with the tickets, a reward for how the youngster is always willing to put in the hard work demanded by his parents without complaint.
Via Big League Stew:
"This is something here that you and I are going to do and it's going to take a whole day to do it. Do you want to do it?" Andy asks. Kolt says yes, not even knowing what it is. It could have been more work around the farm, but he was ready.

Instead, it's tickets for a Cubs game in June. When Kolt sees his reward, he jumps up and down and immediately breaks into tears.

"Me and Daddy are going to Wrigley Field," he says to his mom, through tears, then hugs his dad again and says, "Thank you."
Hannah Himes, Kolt's older sister, posted the video to Twitter.
Hannah told Big League Stew that Kolt watches every Cubs game, even if he has to DVR ones that are broadcast after his bedtime. She adds her brother deserves the special trip to iconic Wrigley Field, mostly for his dedication to working hard but also due to his love of the game of baseball.
"His work ethic is amazing," Hannah said of Kolt. "He's been carrying around a bat, ball, and glove since he could walk."
MORE FROM YARDBARKER
Cubs News

Delivered to your inbox

You'll also receive Yardbarker's daily Top 10, featuring the best sports stories from around the web. Customize your newsletter to get articles on your favorite sports and teams. And the best part? It's free!