Every morning, we compile the links of the day and dump them here... highlighting the big storyline. Because there's nothing quite as satisfying as a good morning dump. The Red Sox's positional plan is starting to emerge, and it includes the trio of catcher/first baseman Mike Napoli and outfielders Nick Swisher and Cody Ross. The Red Sox are in contact with all three players, and all are considered in play. The Red Sox seek a first baseman and two outfielders, and it appears this is their top triumvirate. Napoli is also talking to the Mariners and Rangers, but one rival exec said he sees the Red Sox as the favorite. Napoli has been a natural from the start, with his 1.107 career OPS at Fenway Park. CBSSports | Red Sox are targeting a trio: Napoli, Swisher, and Cody Ross I know, none of these names are exactly new to the Red Sox rumor mill. But to this point it has seemed like a choice: The Sox would sign Swisher or Ross for right field. Or the Sox would sign Swisher or Napoli for first base. Two of the three seemed plausible, although the David Ross and Jonny Gomes signings cut into potential platoons. But all three? In a poor free agent market, where players are likely to be more overpaid than usual in both years and dollars? When the team is not a contender?  It's perplexing. It would lead to, obviously, a stronger on-field product. Let's say for a minute the Sox do sign all three (though I would say that's very unlikely). The outfield would be Ellsbury surrounded by some combination of Swisher, Ross, and Gomes depending on the opposing pitcher. The infield would be Middlebrooks, Iglesias (until we hear otherwise), Pedroia, and Swisher or Napoli. The catcher would be Salty, Lavarnway, Ross, Napoli, Rich Gedman, Jason Varitek's wife, and whatever other catchers they have on the 40-man. It would give them flexibility, certainly. And the lineup would be pretty strong -- a lot of high on-base guys, a good combination of lefties and righties, and enough balance that no one hitter can be pitched around. The problems? Well, for one, all three are going to be overpaid. You're probably looking at three or four years of $13+ mil a year for Napoli, four or five years for at least that for Swisher, and three years and $10-12 mil annually for Ross. The team would be investing somewhere between $100-$150 million on three players who, on a good team, should all hit sixth or later in the lineup. And all three top out as average defenders.  And the kicker: This team would still probably finish 4th in the division. I'd rather us be selective -- pick the best of the bunch (in my opinion, Napoli), give Kalish a full-time gig, and save the money for a better opportunity, whether it's a trade for someone another team has tired of, or free agency in a more potent year. Herald | Trade Jon Lester now, Ben Cherington | Shopping Sox want Mike Napoli first | Globe | Mike Napoli's value peaks as he hits free agent market | ESPNBoston | Team source shoots down Lester rumor | Why Red Sox should target Mauer
Original Story:
http://www.tedsarmy.com/blog/2012/11/...
MORE FROM YARDBARKER
MLB News

Delivered to your inbox

You'll also receive Yardbarker's daily Top 10, featuring the best sports stories from around the web. Customize your newsletter to get articles on your favorite sports and teams. And the best part? It's free!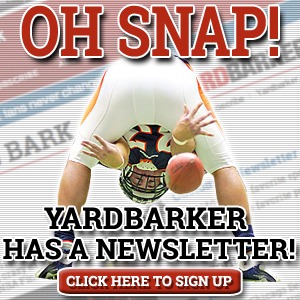 Latest Rumors
Best of Yardbarker

Today's Best Stuff

For Bloggers

Join the Yardbarker Network for more promotion, traffic, and money.

Company Info

Help

What is Yardbarker?

Yardbarker is the largest network of sports blogs and pro athlete blogs on the web. This site is the hub of the Yardbarker Network, where our editors and algorithms curate the best sports content from our network and beyond.