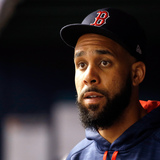 David Price and J.D. Martinez were teammates for a short time with the Tigers, and Red Sox fans might be surprised to hear that Price helped bring the slugger to Boston. But those fans probably won't be shocked to learn what Price said about them and the way they treat their players.In an interview with Bob Nightengale of USA Today, Price once again spoke about how difficult it is...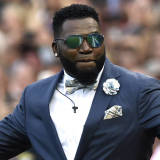 David Ortiz will use a reality show to perhaps help him discover what he should do in his "golden years" after his retirement following the 2016 MLB season. Or maybe the show will is just an amusing way to watch the former slugger amuse himself and viewers with some silly shenanigans.Ortiz earlier this week revealed he's slated to star in a 10-part reality series titled "Big Papi...
The Los Angeles Dodgers and Houston Astros will battle it out in a winner-take-all showdown Wednesday night in Game 7 of what has been an outstanding World Series.For the respective fan bases of the Dodgers and Astros, having FOX MLB analyst David Ortiz pick their team to win the series finale might as well be considered a kiss of death.Why? Because Ortiz, who has been otherwise...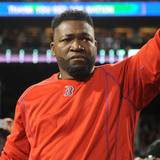 David Ortiz doesn't feel that an MLB ballpark is any place for fans to make political statements using banners and signs — no matter what the message being displayed may be.TMZ caught up with Ortiz on Thursday and filled him in about the banner that was hung from the Green Monster at Fenway Park the night before. There was initially some confusion over whether the message was one...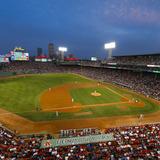 Boston Red Sox owner John Henry thinks it's time to make a change around Fenway Park.Henry wants to lead an effort to get the city of Boston to rename Yawkey Way, the street that sits behind the Green Monster at Fenway Park.Yawkey Way is named after former Sox owner, Tom Yawkey, who owned the team from 1933-1976. Under Yawkey, the Red Sox were the last team to integrate, waiting...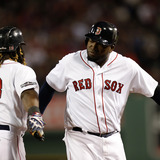 Friday night, the Red Sox celebrated the storied career of David Ortiz. The former first baseman and designated hitter had his number retired and threw out the first pitch prior to Boston's game against the Los Angeles Angels of Anaheim. He also spoke to the fans for nearly ten minutes, receiving a warm welcome.Perhaps all the years not playing in the field affected Ortiz's throwing...
David Ortiz has been known as "Big Papi" going all the way back to 2003 when he joined the Boston Red Sox. But how did Ortiz come by the nickname that is as synonymous with a particular player as any beloved moniker in Major League Baseball history?The retired Red Sox slugger currently is making the media rounds to promote his new book, "Papi: My Story." On Wednesday night Ortiz...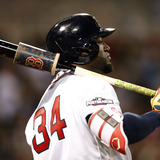 David Ortiz is still retired and will remain so for those hoping his announcement was a dream.The 41-year-old hung up his cleats after one of his best seasons in 2016, but there could be some good news for the die-hard Big Papi fans. The 20-year veteran is publishing a memoir and it comes out in May of this year. Papi will be "an entertaining, unfiltered memoir by one of the game...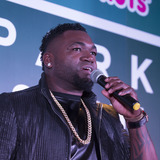 The options seemingly are endless for David Ortiz as he considers myriad post-retirement options. And comments from Boston Red Sox president Sam Kennedy indicate Ortiz's first job may be a role on the Boston Red Sox broadcast team.Kennedy discussed the retired icon's future during an interview this week on Boston Herald Radio. While nothing is set in stone, Kennedy, who previously...
MORE STORIES >>
Red Sox News

Delivered to your inbox

You'll also receive Yardbarker's daily Top 10, featuring the best sports stories from around the web. Customize your newsletter to get articles on your favorite sports and teams. And the best part? It's free!