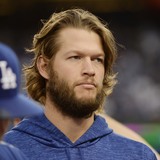 We have already looked at the record-setting pre-arbitration and mid-arbitration extensions. Today, we'll turn to those contracts that were struck with players who had already reached their final seasons of team control, as well as those that were agreed upon with veterans who had already moved past six years of MLB service (even if they had multiple contract years remaining at the...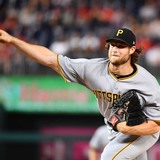 Fresh off the franchise's first World Series victory, the Houston Astros didn't have any major holes that needed filling this offseason. The thought of having multiple titles is way better than just one, though, which is why they're continuing to put the proverbial pedal to the floor.Tim Brown of Yahoo! Sports was the first to report on Houston landing the front-end starter they...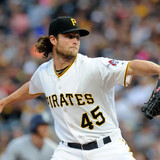 Gerrit Cole is heading to Houston after all.Three days after reports said Cole was on the verge of being traded to the Astros before later reports said a deal didn't happen, the two teams did agree on a tradeYahoo's Tim Brown reports that Cole is heading to the Astros, while the Pittsburgh Pirates are receiving Joe Musgrove and Colin Moran in return. The Astros made no secret that...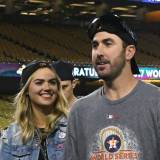 Justin Verlander and Kate Upton this week released details and photographs of their Nov. 4 wedding, which came just days after the Houston Astros won the World Series. The super-couple jetted off to Tuscany, Italy following the Astros' Game 7 win on Nov. 1 for their nuptials. The sudden departure for the big day meant Verlander missed the Astros' championship parade in Houston, something...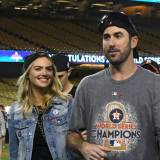 Justin Verlander has once again successfully sidestepped getting in trouble with new wife Kate Upton by avoiding an inquiry out of a TMZ camera crew.Verlander enjoyed a pretty remarkable run last month — to say the least — by winning a World Series with the Houston Astros and then marrying longtime fiancée Kate Upton shortly afterward. But Verlander regrettably missed the Astros...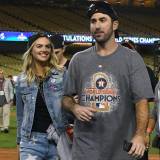 Justin Verlander enjoyed a pretty remarkable run last month -- to say the least -- by winning a World Series with the Houston Astros and then marrying longtime fiancée Kate Upton shortly afterward.Verlander's supermodel wife, however, put him in a real tough spot this week after responding to a tweet the supercouple were tagged in that inquired about their honeymoon when compared...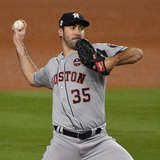 Justin Verlander's last-minute decision to accept a trade to Houston swung the MLB season, and now he's opening up about just how close a call it was.Verlander recently told Jon Heyman of FanRag Sports that the damage done to the city of Houston by Hurricane Harvey gave him pause about going there.Per Heyman:Verlander loved being a Tiger, reportedly most preferred the Dodgers (where...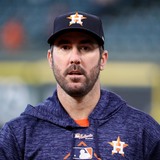 Houston Astros pitcher Justin Verlander sent a hilarious tweet after his team won Game 5 of the World Series Sunday night 13-12 in 10 innings.The game lasted over five hours and involved multiple lead changes, not to mention tons of drama. Verlander captured the feelings of many with this funny tweet: Verlander is the scheduled Game 6 starter for Houston. They'll be counting on him...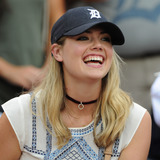 Justin Verlander got a really nice bonus on top of making it to the World Series winning ALCS MVP on Saturday: a huge smooch from fiancee Kate Upton.Upton was in attendance at Minute Maid Park in Houston to watch her fiance's team beat the Yankees in Game 7 of the ALCS Saturday. FS1 cameras showed Upton going nuts when Verlander was named ALCS MVP.During the postgame celebration...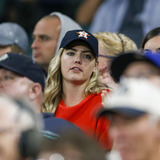 Plenty of Houston's celebrities and athletes were in attendance at Minute Maid Park for Game 2 of the American League Championship Series on Saturday.With Justin Verlander on the mound, it wasn't a surprise that his fiance, Kate Upton, was spotted watching the game in a suite.Also in attendance were Rockets stars James Harden and Chris Paul, who will be playing alongside each other...
MORE STORIES >>
Astros News

Delivered to your inbox

You'll also receive Yardbarker's daily Top 10, featuring the best sports stories from around the web. Customize your newsletter to get articles on your favorite sports and teams. And the best part? It's free!