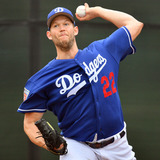 Every new season brings a new opportunity for MLB's best pitchers to break through. Most people know what to expect from the aces on the bump, but there are always surprising pitchers who emerge either earlier than expected or seemingly out of nowhere. So which pitchers can we expect to compete for the highest honor on the mound?Here's a look at 12 Cy Young Award candidates from...
Washington Nationals skipper Davey Martinez talked to reporters this week about what hes seen from new pitching coach Derek Lilliquist early in Spring Training. Max Scherzer joked when he spoke with reporters this winter about the process of getting to know new Washington Nationals pitching coach Derek Lilliquist, explaining that its something that wont be a big deal until the season...
A 60-pitch bullpen out of the gate in Spring Training? Thats just Max being Max. Dave Martinez talked this weekend about his first impressions of the Washington Nationals ace.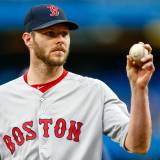 How to define the greatness of a starting pitcher has undergone an overhaul of opinion in the past handful of seasons. The battle between analytics and traditional numbers has expanded the debate on how to qualify a top starter to such a vast extent that even the amount of wins a hurler is credited with is a hotly debated value – despite the fact it is the starter's job more so than...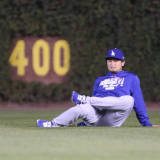 Happy Monday, everyone. Hope you had a good weekend, but even if you did, it surely wasn't as prosperous as the weekend Yu Darvish just had. On Saturday, the Cubs signed Darvish to six-year, $126M deal that, with incentives, could top out at over the $150M mark. The move takes the best starting pitcher off the market and, depending how you feel about J.D. Martinez, takes the best...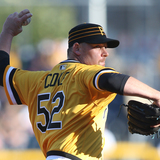 Former MLB pitcher Phil Coke is trying to make a comeback as a knuckleballer, according to a report.SB Nation's Chris Cotillo reports that Coke is trying to make a comeback and has impressed some teams with his knuckleball. Coke began his career with the Yankees. The lefty then was moved to Detroit as part of the 3-way Max Scherzer trade. He pitched most of his career innings with...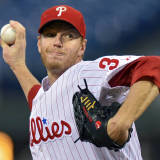 Tragedy of the fatal variety struck baseball yet again on Tuesday afternoon, when news surfaced that two-time Cy Young Award winner Roy Halladay died in a plane crash off the coast of Florida. The former Philadelphia Phillies and Toronto Blue Jays hurler was 40 years old. It is the latest in a string of truly heartbreaking affairs for the MLB community, as it marks the third notable...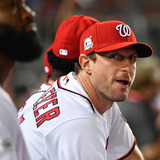 Max Scherzer's tweaked hamstring has kept him from starting the first two games of the National League Division Series against the Chicago Cubs. According to recent reports, Scherzer will be able to start Game 3 for the Nationals against the Cubs in what could be a pivotal game. Before Game 2, Scherzer went through a series of exercises and threw a short bullpen session and the Nationals...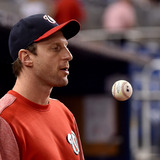 It is looking increasingly likely that Washington Nationals right-hander Max Scherzer will not make an appearance until late in the NLDS series.Scherzer threw off flat ground on Wednesday, but did not throw a bullpen off a mound — an indication that he is not particularly close to being ready to pitch in a game. The Nationals are fortunate in that they have the pitching depth to...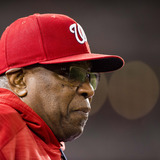 Dusty Baker is not too worried about Max Scherzer's hamstring injury.Scherzer left his start on Saturday against the Pittsburgh Pirates during the fourth inning with a hamstring issue. He had pitched 3.1 innings allowing just one hit, no runs and struck out five.After the game, Baker didn't seem concerned about how Scherzer's issue would affect the Washington Nationals entering the...
MORE STORIES >>
Nationals News

Delivered to your inbox

You'll also receive Yardbarker's daily Top 10, featuring the best sports stories from around the web. Customize your newsletter to get articles on your favorite sports and teams. And the best part? It's free!