Why he makes so much sense for a team with a young rotation. Coming into the offseason, everyone including the A's brass knew the starting rotation was in need of some help. Aside from a few long relievers who will help indirectly, the A's haven't actually done anything to help their starting staff. It's not indefensible, as per usual the available options are expensive or riddled...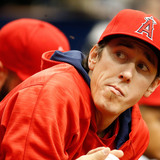 Around two thirds of the league reportedly had at least one scout on hand at Tim Lincecum's showcase last week, and SB Nation's Grant Brisbee reports that one club came away with a favorable enough impression to offer Lincecum a guaranteed, Major League deal. That team is not the Giants, Brisbee adds, noting that the presence of a big league contract offer for Lincecum likely eliminates...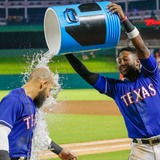 Both the Giants and Rangers came away impressed after watching free agent right-hander Tim Lincecum's showcase on Thursday, per reports from Alex Pavlovic of NBC Sports Bay Area and Evan Grant of the Dallas Morning News. Unsurprisingly, Giants brass has a fondness for Lincecum stemming from his mostly incredible run with the franchise from 2007-15. On whether they'll try to reunite...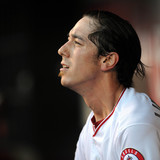 Tim Lincecum is 33 years old, and hasn't pitched in the majors since 2016. But that's not stopping Giants GM Bobby Evans from giving him a look. And, the interest on his end appears to be real."It's up to the competition of what clubs are bidding on him, and I can't speak to that yet. t's early. We obviously are all rooting for Timmy. Selfishly, anything he does, we would love for...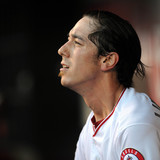 Tim Lincecum worked out for between 15 and 20 teams yesterday, per a pair of reports from Ryan Divish of the Seattle Times and Mark Feinsand of MLB.com. Both reports peg Lincecum's fastball between 90 and 92 mph at the showcase, with Feinsand noting that he touched 93 mph at one point and Divish specifying that the pitch sat in the 91 mph range for the most part.  (His fastball sat...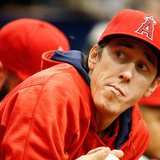 Tim Lincecum has not given up on pitching in the major leagues, and it sounds like there will be plenty of teams willing to give him a look at his showcase on Thursday.According to Jon Heyman of FanRag Sports, several teams are planning to send scouts to watch Lincecum. Among them will be the Los Angeles Angels, whom the right-hander played for in 2016. Lincecum was one of the most...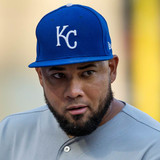 The Yankees have kept an eye on free-agent third baseman Mike Moustakas, writes Jon Heyman of FanRag Sports, though he also cites people close to the team in characterizing an ultimate match between the two sides as a long shot. The Yankees would only have interest on a short-term deal and are concerned both with the financial implications and the draft forfeitures that would come...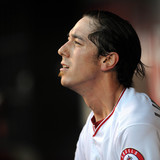 Tim Lincecum is still looking for a way back into Major League Baseball, and his former team could be willing to give him that route.According to Jon Heyman of FanRag Sports, the San Francisco Giants have been eyeing Lincecum and will attend his scheduled showcase for teams on Thursday.While numerous teams are expected to attend the showcase, the Giants may have the inside track...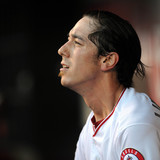 Don't call it a career yet for Big Time Timmy Jim.A photo of Tim Lincecum looking pretty ripped circulated on social media Tuesday after it was shared on Instagram by Colorado Rockies pitcher Adam Ottavino. The photo apparently was of Lincecum throwing at a training facility in Washington, his home state. The company founder said that Lincecum is planning to throw for teams at a...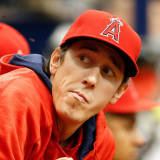 MLB free-agent pitcher Tim Lincecum has been working out, and is making his case for a team to give him a shot at toeing the rubber.Lincecum, who last pitched in an MLB game in August 2016, was seen working out with Rockies reliever Adam Ottavino at Driveline Baseball.Check out this photo, which shows a 33-year-old Lincecum looking ripped while working out. Kyle Boddy, president...
MORE STORIES >>
Giants News

Delivered to your inbox

You'll also receive Yardbarker's daily Top 10, featuring the best sports stories from around the web. Customize your newsletter to get articles on your favorite sports and teams. And the best part? It's free!