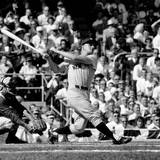 There will be a special moment for a certain pair of performers who will be honored when the National Baseball Hall of Fame prepares to welcome another class to Cooperstown this summer. Jack Morris and Alan Trammell will finally have their day in the sun, ending their long waits for Hall of Fame nods.For some, that day has still not arrived. For as many legends who have found ways...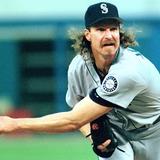 Left-handers have a special place in society as a whole, but in baseball, they are an exclusive fraternity among the upper rungs of the game's history. There have been dozens of dominant righties, but it is a special occasion when a "southpaw" takes command of the game. In today's game, two of the most dominant pitchers alive are southpaws – Clayton Kershaw and Chris Sale. Both are...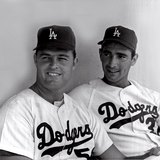 The 2001 World Champion Arizona Diamondbacks rocketed to a title with a killer lefty/righty duo of Randy Johnson and Curt Schilling. The two shared Series MVP honors for their combined efforts in mowing down Yankee batters. But their time together was fleeting compared to some of the following LH/RH pitching partners who combined for at least 250 wins while on the same roster (Johnson...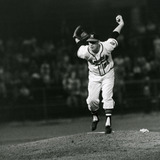 32 pitchers in MLB history have had 5 or more 20+ win seasons. These are some of the most memorable hurlers in the history of the game. How many of them can you name?Clue: Number of 20+ win seasons/Years active to accomplish the feat
No matter how popular the National Football League might be. No matter the growth of the National Basketball Association in the modern era. No matter the prolonged agony of sitting through a three-hour baseball game. Major League Baseball remains America's pastime. It's been here for us when times were great. It's acted as an outlet during the most difficult of times. Baseball...
1966 TOPPS CHECKLIST WARREN SPAHN The ghost of Warren Spahn haunts the 1966 Topps set. Spahn appeared on a 1965 card as a Mets pitcher/coach, head balding and face well lined. He was 44 at the time, and had by then won 356 games, thrown 5,046 innings, and given three prime years of his life to service in World War II. Spahn went 4-12 with a 4.36 ERA for the Mets that year, the high...
The Yankees are trying, already, to drive on fumes.Derek and Roberts need rest and the rain gods gave them another day.  Even Solarte looks a little beaten down, and could do with a game off.  He got it.The bullpen is stretched so thin you can see holes in the cheese.  Robertson needs weeks of rest ( we all know how those groin injuries plague one ) but a Cubs game put off until...
During a 1942 exhibition game against the Brooklyn Dodgers, Casey Stengel, then manager of the Boston Braves, instructed a rookie pitcher to brush back Dodgers shortstop Pee Wee Reese. When the young pitcher refused, Stengel sent him down to the minors for the remainder of the season. Stengel, of course, would go on to win nearly 1,905 games as a manager and lead the New York Yankees...
Warren Spahn was one of the greatest lefthanded pitchers of all time. Warren Spahn also pitched for the Mets. Unfortunately, those two facts are mutually exclusive. Spahn was a great pitcher for the Braves for many years, a perennial 20-game winner and a real workhorse, regularly logging over 250 innings and 20 complete games a year. In an era when most pitchers called it quits at...
Los Angeles Dodgers pitcher Clayton Kershaw accepted the Warren Spahn Award on Thursday night as the best left-handed pitcher in baseball. ''It's the biggest trophy I've ever gotten,'' Kershaw said, laughing. ''I don't know if I'll be able to carry it on the plane.'' Kershaw, the National League Cy Young winner, led the NL with a 21-5 record, 248 strikeouts and a 2.28 ERA. He also...
MORE STORIES >>
MLB News

Delivered to your inbox

You'll also receive Yardbarker's daily Top 10, featuring the best sports stories from around the web. Customize your newsletter to get articles on your favorite sports and teams. And the best part? It's free!