Found November 14, 2012 on Fox Sports:
Georges St-Pierre won't be in the Octagon by himself on Saturday night. No, really. This won't be a one-man show. There's going to be another guy in the cage with him, I promise you. One can't tell from all the pre-UFC 154 buzz -- which has focused on what's being called the most anticipated comeback in UFC history, as well as on GSP's legacy, not to mention on the single most valuable surgically repaired right knee in mixed martial arts -- but Georges St-Pierre will actually have an opponent in the fight in GSP's hometown. His opponent's name is Carlos Condit; Carlos Condit is a bad, bad dude and one hell of a fighter; Carlos Condit has most assuredly earned his shot to take his interim UFC welterweight belt, which he gained during GSP's 19-month layoff, and turn it into a unified, real belt. And that's the last time you'll hear the name Carlos Condit in this column. Because when a man known as one of the greatest mixed martial artists of all time suffers a career-threatening injury, which is to the same knee he pushes off with when he does his world famous takedowns, and that fighter finally makes it back to the Octagon after a long and arduous rehabilitation journey, the focus is on that fighter. It's no slight on St-Pierre's opponent. Not at all; I wouldn't be surprised if GSP's opponent takes him the distance like he did Nick Diaz in February. I wouldn't be surprised if he pulls off the upset. It's just that, when the biggest pay-per-view attraction in the UFC disappears for close to two years and then finally makes his return in his hometown of Montreal, that's the story. Period. There's a reason St-Pierre was once named the Sportsnet Athlete of the Year three years in a row in hockey-mad Canada. So pardon me (and the rest of the mixed martial arts world) if we focus more on the new ACL in GSP's right knee than on his opponent's fearsome striking ability. "I'm 120 percent ready to go," St-Pierre said at Wednesday's news conference in response to a question of whether his knee felt 100 percent. "I wouldn't be here if I wasn't 100 percent. I'm a proud competitor, and I wouldn't be here if I didn't feel ready. ... If I would be afraid, I wouldn't be stepping up into the ring." There's no doubt St-Pierre feels ready. He's a single-minded trainer, one of the most focused in his sport. You better believe he's spent most of the time since his injury in late 2011 getting his body and mind ready for this fight. And the way he says it, the knee injury may have actually helped him become better. You read that right: Georges St-Pierre, at age 31, feels he's a better fighter than Georges St-Pierre at 29, when he was coming off the most recent victory in his six-fight title defense streak. "The fact I had to slow down when I was healing (helped)," St-Pierre said. "I've changed a lot of things in my life, and I found a fire, a new fire I didn't have before. I'm more pumped up than ever. "I'm different than I was before; I'm a more improved version. My last fight was my worst fight. I was burned out, mentally and physically, and I don't feel that now. You see me here, a smile on my face." This is supposed to be the part where we throw in a quote from St-Pierre's opponent, something showing how much he admires what GSP has done for the sport. Something like this: "He's cemented a legacy as the best welterweight in the world, and that's what I want. But all admiration aside, I'm coming to take that from him." But this story is not about GSP's opponent. This story is about GSP, the man who is coming back from a devastating injury and trying to prove to himself that he's still the best in the world. He knows being in fighting shape is a whole lot different than just being in shape. He knows the world will be keeping an eye on that right knee, and studying how the new and supposedly improved Georges St-Pierre of 2012 matches up with the Georges St-Pierre who was one of the best ever. "I'm always nervous for a fight. I'm always scared. That's what keeps me sharp," he said on Wednesday. "For sure I'll have butterflies. The key is to make those butterflies fly in formation." He paused for a moment, smirked the confident smirk of a champion and said, "I feel like a poet today." On Saturday the world will see if he still feels like something else: a fighter. Follow Reid Forgrave on Twitter @ReidForgrave or email him at ReidForgrave@gmail.com
Original Story:
http://msn.foxsports.com/ufc/story/uf...
THE BACKYARD
BEST OF MAXIM
RELATED ARTICLES
I don't know about you fight fans, but I have seriously missed Georges St-Pierre, and I can't think of many better ways for him to make his return at tomorrow night's UFC 154 PPV event than by facing the man who took his place at UFC 143 and ultimately his Welterweight Championship. Hell, for the sake of brewing some excitement, let's go ahead and say that Carlos "The Natural...
All the fighters slated to participate in tomorrow night's "UFC 154: St-Pierre vs. Condit" event will be tipping the scale today inside New City Gas in Montreal. The first athlete is scheduled to weigh-in at approximately 4PM ET/1PM PT. Please click HERE if you would like to stream today's weight competition. Welterweight king Georges St-Pierre (Pictured) ends his 19-month...
All the major players participating in Saturday's "UFC 154: St-Pierre vs. Condit" extravaganza will be hitting the podium today inside New City Gas in Montreal. Stream Wednesday's pre-fight press conference live right here on 5thRound.com starting at 1PM ET/10AM PT. Today's festivities are free and open to the public. A welterweight title unification bout between champion...
By Marcos Villegas It seems Greg Jackson has learned his lesson on what he should do when fighters he has trained get matched up against each other, this Saturday UFC interim welterweight champion Carlos Condit will face UFC welterweight champion Georges St-Pierre at UFC 154. Both fighters have trained under Greg Jackson, with the trainer [...]
Mixed martial arts continues to gain steam in terms of popularity, but there are still those who are generally skeptical of the sport. If you're interested in some intense action, however, look no further than Saturday's UFC 154, as it could be the event that wins over borderline fans. The main event of Saturday's UFC card at Montreal's Bell Centre features 170-pound welterweight...
Georges St-Pierre will return to the octagon, where he will face interim welterweight champion Carlos Condit at UFC 154 on Saturday in Montreal. GSP has been out of action for 11 months after undergoing surgery to reconstruct a ruptured ACL. From a medical perspective, GSP's knee may end up being the first flicker in the aura of one of the greatest champions of all time. Not...
MMA Check out the live pre-show before the big fight between Georges St-Pierre and Carlos Condit.
Georges St-Pierre is back as the Ultimate Fighting Championship returns to his native Montreal for UFC 154: St-Pierre vs. Condit this Saturday at the Bell Centre. After spending the better part of two years nursing a knee injury and watching from the sidelines, St-Pierre returns to defend his coveted welterweight crown against interim champion Carlos Condit. Meanwhile, red-hot...
Carlos Condit Vitals 6'2" 170 lbs (Welterweight) 76" reach, Orthodox April 26, 1984 Record 28-5 (UFC: 5-1) Current Streak 5 straight wins Training Brown Belt in Brazilian Jiu-Jitsu   Championships Held WEC Welterweight Champion: 2007-2008 (three successful title defenses) UFC Interim Welterweight Champion: 2012...
Main Card (PPV) • Georges St. Pierre (170) vs. Carlos Condit (169) • Martin Kampmann (171) vs. Johny Hendricks (171) • Francis Carmont (185) vs. Tom Lawlor (184) • Costa Philippou (185) vs. Nick Ring (184) • Mark Hominick (145) vs. Pablo Garza (145) Preliminary Card (FX) • Patrick Cote (185) vs. Alessio Sakara (186) • Cyrille Diabate (206) vs. Chad Griggs (205...
MMA News

Delivered to your inbox

You'll also receive Yardbarker's daily Top 10, featuring the best sports stories from around the web. Customize your newsletter to get articles on your favorite sports and teams. And the best part? It's free!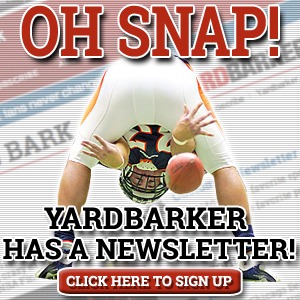 Latest Rumors
The Backyard

Today's Best Stuff

For Bloggers

Join the Yardbarker Network for more promotion, traffic, and money.

Company Info

Help

What is Yardbarker?

Yardbarker is the largest network of sports blogs and pro athlete blogs on the web. This site is the hub of the Yardbarker Network, where our editors and algorithms curate the best sports content from our network and beyond.