Found February 18, 2013 on hov-mma:
She's not impressed with your performace The UFC is on the cusp of two very important title defenses that can dramatically change the perception and business for the company. Dana White has long said, "We put the fights together, and don't care who wins", but this time he'd better care. Ronda Rousey and Georges St. Pierre are both defending their world titles in the next three weeks and it is crucial that both fighters keep their belts. Ronda Rousey is a becoming a global phenomenon. She's a marketing dream, a knockout with a bad attitude. She seems at home both on the red carpet and in the cage tearing arms off. She's a beautiful girl with ugly intentions. She has the gift of gab. Never one to shy away from a microphone, she speaks her mind, and does so with the same fervor that she fights with. For those and many other reasons, she's become the poster girl, the "it girl", the brightest shining star in the Zuffa galaxy, and it goes without saying, its good work if you can get it. She'll make millions, live a life that many would dream of, would die for and will never even come close to. She works hard for it it, deserves it, and has to protect it. That's where Saturday night comes in. Saturday night, she'll have to enter the octagon and prove she's worthy of it. For the first time in her career, she will enter the Octagon. The Octagon is a harsh mistress who has left grown men in her wake trembling, unable to perform, and ultimately jobless. The Octagon doesn't care who is supposed to win, who the UFC has spent money promoting and who is best for business. The Octagon has an appetite for blood, destruction and crushes dreams. She cares not whose dreams. Liz Carmouche is coming into that Octagon to steal Ronda's mojo. She wants the spotlight, the shiny championship belt, and the money that comes with it. She has ambitions of homes, cars, taking care of her mother that drives her to succeed where others have failed. Liz wants to enter that cage, take the spotlight, and she's going to show up ready to do just that. Whether you believe Ronda Rousey and Liz Carmouche belong in the cage is irreverent. Whether you believe they should be the main event, also of zero importance. They are there, and they deserve that. They will make history together, and the world will be watching. We'll get back to them. Georges St Pierre is a gentleman. He will look you in the face, tell you, "he was not impressed with your performance" and have you want to thank him for his review. He's a martial artist who puts the sport first, and arguably its biggest star. He will be defending his Welterweight championship against Nick Diaz, who for lack of a better term, can be a little bit testy from time to time. One of the bird-flipping, pot smoking, post fight riot starting, anti social Diaz boys from Stockton, Nick is something of a cult hero to many. There are many who dig his lack of respect for not just his opponents but for Dana White and the UFC. He's taken his ball and gone home before, failed multiple drug tests, failed to show for mandatory press obligations, been stripped a title shot, and now, is three weeks removed from possibly becoming the UFC's biggest pain in the ass of all time. Nick takes his job as a fighter in the most literal sense possible. He sees his job as fighting, not doing press, interviews, allowing film crews to follow him for UFC related content, you know, just fight. He doesn't understand that the UFC is trying to sell this fight. They are trying to make people interested in seeing this fight. Lucky for the UFC, people already want to see this fight. It's good vs. evil, at least if you believe the hype. I don't think Nick Diaz is evil, I just think from a public relations stance, he's a nightmare. If you're trying to build a fight with him, you're basically screwed. He's the polar opposite of GSP and will make the UFC miserable if he wins in Montreal on March the 16th. There are many who question why Nick Diaz is even in this position. He lost his last fight, after which he spent a year on the sidelines serving a suspension for a second failed marijuana test with the NSAC. So, rather than earning the title shot by defeating one of the many in line, he was moved to the front when GSP himself asked for the fight. It remains to be seen whether that was a good call from St Pierre. The fight will take place in Montreal, and Diaz will be booed solidly. He will likely flip the crowd off, mean mug at the weigh in and step in the cage, ready to go to battle. At the end of that battle, if he wins, he not only becomes the Welterweight champion, but the giant red glowing thorn in Dana's side. The UFC does care about wins and losses, and they'd be lying if they said they weren't hoping Ronda wins, and Diaz loses. Dana himself showed a little frustration in Nick after the fights this past Saturday saying, "Imagine how good his Countdown show would be. F--king think his video blog would be great? How about if he had a professionally shot, by professionals, the best in the business, the best at cutting and producing features on athletes, imagine how f--king good that would be. First we've got to get him to show up for the f--king interviews, and then we can do it. He missed, how many did he miss? Four? Three. He's missed three." Not showing up for Countdown tapings costs the UFC money. It's disrespectful and not how you do business. This is after Nick was already pulled from one title shot for missing press conferences. If he wins, the UFC is in for some serious headaches marketing wise. After both fights, Bruce Buffer will stand in the Octagon dressed to the nines and introduce us to the winners. If he says, "Your winner and NEW champion" either time, the UFC and Dana White will die a little inside. Liz Carmouche and Nick Diaz are the UFC's nightmare scenario.
Original Story:
http://www.hov-mma.com/2013/02/monday...
THE BACKYARD
BEST OF MAXIM
RELATED ARTICLES
Last Saturday's UFC on FUEL TV 7 event featured 12 fights, with nine of them being decided by the three judges sitting cageside. With so many scraps ending via decision, it's easy to understand why most of the bouts didn't leave a lasting impression.   However, the welterweight affair between Matt Riddle (Pictured) and Che Mills certainly caught UFC President Dana White's...
Check out Dana White's post fight media scrum.  Couple take a ways from this, Dana's new stance on TRT and how he plans on testing fighters who get the exemption, the attempted match up between Josh Barnett and JDS, and how the deal with Cyborg and Invicta played out. Thanks to Fighters Only for the video. Dana White Stance on TRT Cris Cyborg signs with Invicta
Dana's childhood friend and video blog star Nick the Tooth posted this picture of Dana at the Nike convention on his twitter account.  Nike has long been the biggest endorser for athletes and has inked deals with such UFC stars as John Jones and Junior Dos Santos.  Let's hope many more fighter get big money contracts from such companies as Nike. Dana White video blogs on Intravid...
Less than one month ago, Nick Diaz (Pictured) arrived in Canada to host a dreaded "beauty pageant" to promote his UFC 158 blockbuster bout against welterweight king Georges St-Pierre. Diaz was on his best behavior before, during and after the press conference, which led many to believe the 29-year-old had finally turned a new leaf. Well, as the old adage goes, "Old habits die...
RFA today officially announced it will bring its action-packed fighting cage and MMA stars to the 1st Bank Center in Denver, Colorado for "RFA 7: THATCH vs. SILVA." As revealed tonight on AXS TV's Inside MMA, in the featured main event Denver's own Brandon Thatch (8-1), a Grudge Training Center superstar and Georges St-Pierre protégé, [...]
Check out the boss Dana White's second video blog for Saturday's Fight on Fuel TV.  Ever since Nick the Tooth grappled with Joe Lauzon on the one of Dana's video blogs previous to the FOX 5 fights he's been in nearly every video.  The guy is entertaining though. Shout out to Intravid for the find. Dana White Video Blogs on Intravid Nick the Tooth Flies the UFC plane
The cheater's handbook for testosterone replacement therapy (TRT) suggests athletes are manipulating the regimen while preparing for a fight. They will jack up their testosterone levels beyond normal ranges in order to push their bodies to its outermost limit. As showtime steadily approaches, they will then taper off the treatment to get their testosterone back to a natural level...
  Dana White always advises his fighters to not turn down a fight inside the Octagon, but sometimes a man has to do what a man has to do. This was the case for Tarec Saffiedine, new and last strikeforce welterweight champ, who has found himself out of a big fight at UFC 158 and the man he defeated for the Strikeforce belt, Nate Marquardt, in against Carlos Condit after Rory MacDonald...
Although the UFC is only offering a bantamweight division for women, they were still willing to keep former Strikeforce featherweight champion Cristiane "Cyborg" Santos (Pictured) under contract while paying her to fight for Invicta FC. However, instead of agreeing to the deal – which would have afforded the 27-year-old the countless benefits of being employed by the planet's...
The man UFC president Dana White claimed nobody wanted to fight has manged to land his third Octagon opponent. According to ESPN.com, Glover Teixeira will battle Ryan Bader (Pictured) at UFC 160. The event takes place May 25th inside MGM Grand Garden Arena in Las Vegas, Nevada. Teixeira is prefect through his last 18 scraps, a torrid span that began in May 2006. The Brazilian defeated...
A big issue in MMA today is the judging.  UFC on Fuel TV 7 was not free of this problem.  There were a couple of questionable scores but none more evident than the split decision win for Matt Riddle.  Riddle clearly dominated the fight with superior wrestling and control and the judge who scored it for Mills should never be allowed to be involved in an MMA event again.  At least...
MMA News

Delivered to your inbox

You'll also receive Yardbarker's daily Top 10, featuring the best sports stories from around the web. Customize your newsletter to get articles on your favorite sports and teams. And the best part? It's free!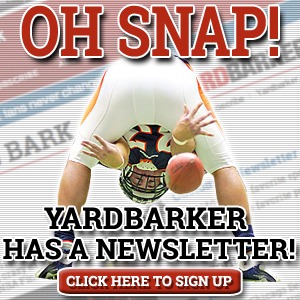 Latest Rumors
The Backyard

Today's Best Stuff

For Bloggers

Join the Yardbarker Network for more promotion, traffic, and money.

Company Info

Help

What is Yardbarker?

Yardbarker is the largest network of sports blogs and pro athlete blogs on the web. This site is the hub of the Yardbarker Network, where our editors and algorithms curate the best sports content from our network and beyond.