Found June 20, 2012 on Fox Sports:
More than six months ago, Gray Maynard went soul searching. This Friday night in Atlantic City, he intends to make the type of statement that will shake up the ultra-competitive UFC lightweight division. After spending 2011 battling injuries and inner camp turmoil while suffering two missed attempts at the lightweight crown, Maynard decided it was time to switch things up. He set out to find the missing pieces of the puzzle. His journey took him to Brazil and then San Jose, where he traded the bright lights of Las Vegas for the laid-back vibe of California. This decision not only has allowed Maynard to recapture his peace of mind but also to reignite the evolution of the fighter inside of him. The first stop on his journey was Brazil's Camp Nova Uniao, where he trained with the likes of Jose Aldo and Renan Barao in Rio de Janeiro. The former three-time All-America wrestler was an instrumental part of Aldo's pre-fight preparation for his bout with Chad Mendes. In the process, Maynard earned his blue belt in Brazilian Jiu-Jitsu. Upon his return stateside, "The Bully" settled into his new home at San Jose's American Kickboxing Academy. The gym's storied reputation and team atmosphere turned out to be the perfect fit as Maynard looked to get back on track. He will have the opportunity to do so when he squares off with Clay Guida on Friday in Atlantic City in the main event of UFC on FX 4. The journey has allowed him to reclaim his focus and happiness, but Maynard knows there is still so much more to prove and so much more to achieve. "I feel great," Maynard told HeavyMMA. "I really believe the happiest man is the most dangerous because when you are happy you are relaxed, chill and excited to do the work to improve yourself. I'm loving life right now and couldn't be in a better place. I felt I needed to change things up. We had been talking about moving to California for a while, and it made a lot of sense. "The time I've spent training with other teams and fighters, like Aldo and Renan, has been awesome. I've picked up some good stuff, and I've learned you really can't get too comfortable in one spot or gym. In order for you to evolve as a fighter, you have to keep learning. "Training at AKA feels like I'm going back to my roots a little bit. It is a wrestler-heavy camp, and every Tuesday it's straight in your face, hard-nosed wrestling. We really go at it, and it helped me a ton. There are a lot of good guys up there." Maynard will face an interesting test in the rambunctious Guida. "The Carpenter" is notorious for setting the type of pace that breaks most of his opposition, and Maynard has spent his training camp preparing for Guida's greatest asset. In addition to his time at AKA, Maynard also sought the help of the Marinovich brothers who specialize in a unique brand of strength and conditioning. When all the pieces are put together, Maynard is confident he's ready for anything Guida brings to the table. "I've definitely prepared for every aspect of this fight," Maynard said. "I know there is a chance the fight takes place all over the cage and could go the distance. (Guida) keeps going, and I have to be ready to take it all the way. That's how I handled my preparation. I'm ready for everything. "I heard the comment he made about wanting to TKO me, and that kind of confused me. When you are looking at a fight, a TKO is normally the last thing you are aiming for. I just thought it was a weird thing to say. I think his camp watched my last bout, and it made them look at my chin and training. I know what happened with everything leading up to my last fight with Edgar. And if they want to put their egg in that basket, then go right ahead." In addition to the pre-fight talk starting to arise between the fighters, MMA Junkie reported last week that a request had been submitted to the New Jersey State Athletic Control Board to have Guida's long hair examined to see if it falls within the commission's guidelines. Maynard cleared the air about his involvement in the matter. "An article came out saying I submitted a request to the commission about Guida's hair, and that isn't the case," Maynard said. "I personally had nothing to do with it. Someone around my camp was looking into how the commission handles the issue, and it went from there." Both fighters understand what is on the line in Atlantic City. In Maynard's last outing, he fought for the lightweight title against then-champion Frankie Edgar. In Guida's most recent appearance, he was bested by the current champion Benson Henderson. In the increasingly competitive 155-pound shark tank, a fighter has to capitalize on every opportunity. "This division is crazy," Maynard said. "Everyone in the top 10 is close in competition, and it makes things interesting. You can rise and fall quickly in this division. A loss can drop you down, but this weight class is so competitive, a solid win puts you right back up there. Look at Nate Diaz. He puts together a few good wins, and he's up there around a title shot. It's definitely one of the most competitive divisions in the sport." In the evolution of Maynard, the upcoming fight against Guida will be a crucial step. Outside of the octagon, his newfound ease has been the guiding force that has drawn him toward happiness. Amidst all the change, Maynard added another positive to the list: He learned he is going to be a father with his longtime girlfriend. This will only continue the growth process, and this has Maynard excited for the future. "There are a lot of changes in my life, but they are all fun, new and I'm pumped about all of it," Maynard said. "This fight is a great step back to where I want to be. I get to beat Clay Guida, and he is a tough guy who brings it. The way I see it, I'm going to fight all of these top guys eventually. Let s get it going and line them up. I'm ready to get back to that belt."
Original Story:
http://msn.foxsports.com/ufc/story/Tr...
THE BACKYARD
BEST OF MAXIM
RELATED ARTICLES
When news broke that the Gray Maynard's camp had requested that his opponent braid his hair for their FX main event clash, well, we expected to see "The Carpenter" to join the likes of Gina Carano and Urijah Faber in the cornrow hall of fame. Guida had a different idea. photo via - @clayguida - Fare thee well... http://ow.ly/i/IuUi
With the match up between Clay Guida and Gray Maynard taking place this weekend, a match we would love to see is Gilbert Melendez take on the winner. Of course you can say that is wishful thinking but one Cesar Gracie backs the idea as well. Dustin De La Torre caught up with the head [...]
The UFC returns to FX Friday with an exciting lineup from the Revel Casino in Atlantic City, NJ. In the main event, a pair of top-10 lightweights with their sights set on championship gold will clash as Gray Maynard meets Clay Guida in a five-round barnburner. Here's a full breakdown of the card: MAIN CARD (on FX) Gray Maynard (10-1-1) vs. Clay Guida (29-12) In a critical...
Clay Guida and Gray Maynard are set for their five round lightweight clash at UFC on FX 4 after successfully making weight today. Both Guida and Maynard tipped the scales at 155 pounds. UFC on FX 4 takes place on Friday, June 22nd from the Revel Casino in Atlantic City, New Jersey. The preliminary card action kicks off at 5:00pm ET with two fights on Facebook before switching to...
The Revel Casino in Atlantic City, NJ plays host to UFC on FX 4 on June 22nd. Headlining the card is a pivotal lightweight tilt matching Clay Guida and Gray Maynard which is scheduled for five rounds. A victory here will help the winner keep pace in the highly competitive lightweight division. The main card for UFC on FX 4 will be televised live on FX beginning at 9:00pm ET. The...
All the fighters slated to participate in tomorrow night's "UFC on FX: Maynard vs. Guida" event will be tipping the scale today inside Revel in Atlantic City, New Jersey. The first athlete is scheduled to weigh-in at approximately 4PM ET/1PM PT. Please click HERE if you would like to stream today's weight competition. A critical lightweight scrap with former top contender...
Full weights from New Jersey: Clay Guida (155) vs. Gray Maynard (155) Spencer Fisher (156) vs. Sam Stout (155.5) Brian Ebersole (170) vs. T.J. Waldburger (170.5) Ross Pearson (146) vs. Cub Swanson (145.5) Hatsu Hioki (145.5) vs. Ricardo Lamas (145) C.J. Keith (157)* vs. Ramsey Nijem (156) Brock Jardine (170.5) vs. Rick Story (169.5) Joey [...]
Instead of hitting the "Like" button on the UFC's Facebook page to catch Ken Stone vs. Francisco Rivera and Dan Miller vs. Ricardo Funch, fanboys can simply click the UFC's YouTube player below to watch the two opening acts for "UFC on FX: Maynard vs. Guida." The live action is scheduled to start at approximately 5PM ET/2PM PT. FUEL TV will broadcast six preliminary...
"UFC on FX: Maynard vs. Guida" takes place Friday inside Revel in Atlantic City, New Jersey. Make sure to stay with 5thRound.com all night for our live coverage. Facebook will kick off the festivities by streaming a pair of prelims live at approximately 5PM ET/2PM PT. Fans simply have to "Like" the UFC's page in order to watch the scraps live. The company's YouTube channel...
 Main Card (FX) • Gray Maynard (155) vs. Clay Guida (155) • Sam Stout (155.5) vs. Spencer Fisher (156) • Brian Ebersole (170) vs. T.J. Waldburger (170.5) • Ross Pearson (146) vs. Cub Swanson (145.5) Preliminary Card (Fuel TV)   • Hatsu Hioki (145.5) vs. Ricardo Lamas (145) • Ramsey Nijem (156) vs. C.J. Keith (157)* • Rick Story (169.5) vs. Brock Jardine (170.5...
The official weigh-ins for "UFC on FX: Maynard vs. Guida" take place today inside Revel in Atlantic City, New Jersey. Stream Thursday's weight contest live right here on 5thRound.com starting at 4PM ET/1PM PT. Tomorrow's FX broadcast begins live at 9PM ET/6PM PT. A lightweight affair between Clay Guida (Pictured) and Gray Maynard headlines the freebie fight card. Please...
Larry Pepe joins Rob and Amy to discuss the upcoming UFC Fight between Gray Maynard and Clay Guida.
MMA News

Delivered to your inbox

You'll also receive Yardbarker's daily Top 10, featuring the best sports stories from around the web. Customize your newsletter to get articles on your favorite sports and teams. And the best part? It's free!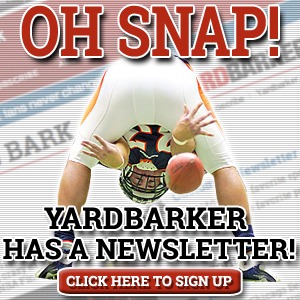 Latest Rumors
The Backyard

Today's Best Stuff

For Bloggers

Join the Yardbarker Network for more promotion, traffic, and money.

Company Info

Help

What is Yardbarker?

Yardbarker is the largest network of sports blogs and pro athlete blogs on the web. This site is the hub of the Yardbarker Network, where our editors and algorithms curate the best sports content from our network and beyond.