Found December 06, 2012 on hov-mma:
The UFC on FOX 5 pre- fight press conference took place earlier today inside of the Key Arena in Seattle, Washington. As far as pre-fight press conferences go, I'd have to say this was one of the most entertaining, meaningful, and star studded UFC pressers I've witnessed in my handful of years covering the sport. 
I've attached the full presser below along with a bonus video that shows you the main card fighters meeting each other eye to eye for the first time. If you don't have time to sit through these moving pictures, I've also added some fun quotes directly below the videos.
The dais left to right - (Left) Mike Swick, BJ Penn, Shogun Rua, Champion Benson Henderson (Center) Dana White, (Right) Challenger Nate Diaz, Alexander Gustafsson, Rory MacDonald, Matt Brown
"This is the baddest fight EVER on free television." - UFC President Dana White
"The way i dress doesn't really have anything to do with the way I fight.. I wanted to wear a suit today. *shrugs*" - Rory MacDonald when asked by Gareth A. Davies about being a fashionista of sorts
"It's the most important fight of my career, by far the toughest guy. So, when I win this fight I will be up in the mix and i will be ready for the champion if it's Chael [Sonnen] or [Jon] Jones." - Alexander Gustafsson
"We're gonna move Phil Davis to another card." - Dana on Forrest Griffin's recent knee injury
"He [Shogun] is the gatekeeper right now to that title. ...The winner of this fight (Shogun vs. Gustafsson) would get the next shot." - Dana White
"It's all of the above. Mental, physical and emotional. Everything. My body got rejuvenated from the inside." - BJ Penn on his year away from the Octagon
"Rory said he took this fight because he really wants to hurt me. He said I'm probably going to die in the ring. And he better be ready to back up everything he said." Penn
Penn then looks over at Rory and says, "You wanna say stuff like that you better back it up tomorrow." 
Rory's response - "Im ready don't worry about that." Penn keeps it going - "We'll see."
Now this is reminding me of a conversation I had with my brother when we were seven - "We will see." - Rory
"If you're fighting for someones opinion, for status, it's the wrong reason to fight.  If that is his motivation...I think its gonna get him hurt." - Rory on BJ"
We will go to India in 2013." - A little bonus piece of UFC info from Dana
Original Story:
http://www.hov-mma.com/2012/12/ufc-on...
THE BACKYARD
BEST OF MAXIM
RELATED ARTICLES
Full results from Seattle, Washington for UFC on FOX 5. Diaz was slightly over but will have no problem losing the .6 pounds. Main Card: Lightweight champion Ben Henderson (154.6) vs. Challenger Nate Diaz (155.6) *Diaz has to lose .6 pounds to be qualified to fight for the title.* Alexander Gustafsson (205.4) vs. Mauricio Rua [...]
The lightweight title is on the line at UFC on FOX 5 when champion Ben Henderson takes on challenger Nate Diaz. The stacked main card also features the return of MMA legend BJ Penn who takes on welterweight prospect Rory MacDonald. In addition, the next number one light heavyweight contender will be determined when Alexander Gustafsson meets Mauricio "Shogun" Rua. The Key Arena...
If you didn't know before, you certainly know now. The mantra with the talented Cesar Gracie Jiu Jitsu squad has been and forever will be, "Bros before belts." With Strikeforce reportedly set to close its doors following their January 12th show, reigning Strikeforce lightweight king Gilbert Melendez (Pictured) finds himself in a sticky predicament. His homie Nate Diaz challenges...
The official weigh-ins for "UFC on FOX: Henderson vs. Diaz" take place today inside Key Arena in Seattle, Washington. Stream Friday's weight contest live right here on 5thRound.com starting at 7PM ET/4PM PT. Nate Diaz (Pictured) challenges lightweight champ Benson Henderson for his crown in Friday's featured attraction. A light heavyweight top contender bout between Mauricio...
During Thursday's pre-fight press conference, UFC president Dana White (Pictured) jokingly hoped none of the athletes in attendance fell on stage and hurt themselves before Saturday's scraps. Given the rash of injuries that have ravaged several Octagon shows in 2012, the tongue-in-cheek comment carried a sense of seriousness to it. Well… While none of "UFC on FOX: Henderson...
By TIM BOOTH AP Sports Writer SEATTLE -- Since he came to the UFC, Benson Henderson knows nothing other than victory. He's won all five of his fights since stepping into the octagon under the UFC banner, including winning the lightweight championship over Frankie Edgar in UFC 144 and then defending the title last August with a split decision victory in the rematch. Now comes...
All the fighters slated to participate in tomorrow night's "UFC on FOX: Henderson vs. Diaz" event will be tipping the scale today inside Key Arena in Seattle, Washington. The first athlete is scheduled to weigh-in at approximately 7PM ET/4PM PT. Please click HERE if you would like to stream today's weight competition. Benson Henderson (Pictured) puts his lightweight belt...
  Main Card Weight Class Method Round Time Notes Lightweight  Benson Henderson (c) vs.  Nate Diaz Note 1 Light Heavyweight  Mauricio Rua vs.  Alexander Gustafsson Welterweight  B.J. Penn vs.  Rory MacDonald Welterweight  Mike Swick vs.  Matt Brown Preliminary Card (FX) Lightweight  Yves Edwards vs.  Jeremy Stephens Bantamweight  Raphael Assunção vs.  Mike Easton Lightweight...
The UFC on FOX 5 wweigh-ins are in the book's for tonight's event. Title challenger Nate Diaz initially weighed in at 155.6 lbs. and later looked surprised he did not get the one pound allowance in a title fight. In a title fight, you are not allowed to come in one pound over the weight limit. Diaz weighed in a second time at 155.2 lbs., but on his third try he was able to finally...
MMA News

Delivered to your inbox

You'll also receive Yardbarker's daily Top 10, featuring the best sports stories from around the web. Customize your newsletter to get articles on your favorite sports and teams. And the best part? It's free!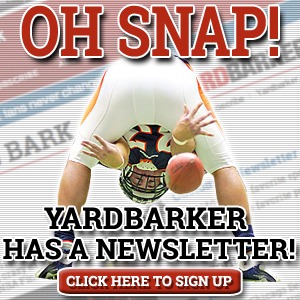 Latest Rumors
Best of Yardbarker

Today's Best Stuff

For Bloggers

Join the Yardbarker Network for more promotion, traffic, and money.

Company Info

Help

What is Yardbarker?

Yardbarker is the largest network of sports blogs and pro athlete blogs on the web. This site is the hub of the Yardbarker Network, where our editors and algorithms curate the best sports content from our network and beyond.