Found June 23, 2013 on Fox Sports:
PLAYERS:
Bill Elliott
,
Michael Waltrip
,
Clint Bowyer
,
Jeff Gordon
,
Kasey Kahne
,
Carl Edwards
,
Brad Keselowski
,
Matt Kenseth
,
Bobby Labonte
,
Richard Childress
,
Martin Truex, Jr.
,
Dale Earnhardt Jr.
Martin Truex Jr. couldn't hold back the tears - not that anyone would blame him after his 218-race winless streak ended at Sonoma Raceway on Sunday. While it's not the longest stretch a driver has endured between wins - that record belongs to former champion Bill Elliott, who waited 226 races between wins - among active drivers, it is the longest drought between a first win (June 4, 2007) and a second. Yes, Truex has been close. Most recently he led 142 laps at Texas Motor Speedway before a late-race caution changed the complexion of the event and relegated Truex to a second-place finish. Last year, Truex dominated Kansas. He held the lead for 173 of 267 laps before finishing second again. For Truex to come so close only to fail was brutal for the former Nationwide Series champion, who acknowledged it would have been difficult to keep his sanity without his "support group" led by long-time girlfriend Sherry Pollex, his family, his friends and his team. "It's difficult," Truex said. "There's been days when I was like, 'This sucks. This isn't fun anymore.' But again, the past couple of years have just been great and I owe a lot of people thanks. Just proud to be able to work with this group of people and thankful for the opportunity." In the six years since his last win, Truex has transitioned through two different teams with three new crew chiefs - including his latest pit boss Chad Johnston, who took over the No. 56 team in 2011 . But it wasn't until he moved to Michael Waltrip Racing in 2010 that the Mayetta, N.J., driver, who turns 33 next Saturday, started rebuilding a foundation similar to the one he experienced at Dale Earnhardt Inc. before that organization fell apart at the end of 2008. While many racers shaped team owner Michael Waltrip before he undertook the responsibility of building MWR, his relationship with former owner and friend Dale Earnhardt was the greatest influence for the way he structured his organization - including some fellow personnel from his DEI days. "I built my team with Dale in mind," Waltrip said. "He lives with me. He's part of who I am because I just appreciated who he was and how he went about things. People worked on his cars at Dale Earnhardt Incorporated before I got there. When Dale would walk by you could just tell people were thinking, these are Dale Earnhardt's cars." Certainly, that passion is evident through MWR today, particularly since the organization's turnaround last season when Scott Miller was recruited as vice president of competition and perennial contender Clint Bowyer and veteran Mark Martin became Truex's teammates. Truex admits that Bowyer's victory at Sonoma last year was instrumental to his win on Sunday - particularly with suggestions to the best line around the track and where to shift. But overall, Bowyer's presence at MWR has raised the bar. "He's been such a great teammate since he's come to Michael Waltrip Racing," Truex said. "Him and Mark and Brian (Vickers) when he runs, even though it's very part time, great teammates, (crew chief) Rodney Childers and all the 55 guys and (crew chief) Brian Pattie, all the 15 guys and our guys, they work together so great. "Last year we had a lot of new things come into Michael Waltrip Racing, but one thing, the biggest thing that helped us get to the Chase for the first time and win races and be competitive and almost have Clint challenge for the championship was teamwork. I'm very thankful for Clint and Mark and Brian and everybody that's been a part of our team for all the help that they've given me and vice versa. It's been so much fun to work with those guys." Waltrip can relate to winless streaks. He experienced a 462-race famine while he was still competing full-time. Waltrip's final win at the fall race Talladega in 2003, was also the last victory for NAPA, Truex's sponsor and one of the longest benefactors of NASCAR. "It's just really special to get a win for Martin and for NAPA," Waltrip said. "We knew I believe in this man. He can drive a car as good as anybody on the track. Chad is new to the crew-chiefing game. He joined as an engineer and he's worked his way up, and he called the perfect race today, and he's been on his game all year long. "It's really fun to see these two mature, and I think they can do a lot of special things over the next few years." TURN AROUND Hendrick Motorsports had a solid race after enduring what was its worst result in eight years last weekend at Michigan International Speedway when all four cars failed to finish in the top 25. On Sunday, Jeff Gordon's second-place finish was his best effort of 2013. His performance elevated the No. 24 Chevrolet three positions to 13th in the point standings following his 39th-place run last Sunday. "This team has been faced with a lot worse adversity than that," said Gordon who started 10th. "Luckily we had a fast race car and stayed with our pit strategy, and things went our way. You know, there was a bunch of wrecks that happened right in front of me that I was able to avoid, and we just had a really good race car and were able to drive up through. That part was a lot of fun." Kasey Kahne finished sixth, followed by Jimmie Johnson in ninth and Dale Earnhardt Jr. in 12th. Earnhardt posted his best run since 2010. He appeared destined to earn his first top-10 finish until he was mired in traffic after pitting and was knocked off the course on Lap 87. "At the end of the race you couldn't get turned through there," Earnhardt said of Turns 7 and 11. "Just really hard all day long. This tire is not very good. The track is a good track. I think they just need to get a little bit better tire. I don't know, it's hard to say. These things are a handful around here. It really brings out the worst in guys like me. We feel good about running 12th." Johnson maintains a 25-point lead over Carl Edwards. Earnhardt remained seventh in points, while Kahne moved up to 11th, eight points behind Sunday's winner Martin Truex Jr. SOCIALIZING Sometimes Twitter leads to confusion. That was the case on Saturday when Clint Bowyer retweeted a congratulatory note of a fan. "@Dwightf15: @ClintBowyer got engaged today...how bout a "hell yeah" brutha!!!!" to which Bowyer replied below, "hell yeah" brutha!!! That drew the attention of Sprint Cup champion Brad Keselowski who consequently - and mistakenly tweeted: Brad Keselowski @keselowski Before the race starts today, want to congratulate @ClintBowyer on the engagement. NUMBERS GAME 2: Pit stops on Sunday by Carl Edwards, who finished third, and 19th-place Matt Kenseth. 2: Consecutive finishes of 43rd for Bobby Labonte. 7: Cautions for 19 of 110 laps. SAY WHAT? After Richard Childress bagged a lion in Africa earlier this month, the team owner said of his other "trophies": "I had two lions chasing a sable, I needed a third on because I always do everything in threes."
Original Story:
http://msn.foxsports.com/nascar/story...
THE BACKYARD
BEST OF MAXIM
RELATED ARTICLES
When NASCAR drivers Danica Patrick and Clint Bowyer were asked about their reaction to the news that former Formula One world champion Jacques Villeneuve would race Sunday at Sonoma Raceway, only one thing came to mind, "train wreck." 
credit: getty images Martin Truex Jr. won the Toyota Save Mart 350 from Sonoma Raceway. For Truex it is his first win since 2007 at Dover. Truex's win is the second in two seasons for Michael Waltrip Racing at Sonoma. Jamie McMurray began the race on the pole at the track formerly known as Sears Point. McMurray would be passed by the second turn by Marcos Ambrose who started the...
(Eds: Updates. With AP Photos.) By JENNA FRYER AP Auto Racing Writer After 218 consecutive losses, Martin Truex Jr. wasn't quite certain he'd actually won at Sonoma Raceway when he woke the day after the victory. ''I have not stopped smiling since Sunday, as you can imagine,'' Truex said Tuesday. ''I woke up Monday morning and looked at my phone to...
After their big win Sunday at Sonoma, race fans have already been asking me if we could we see more wins yet this season out of Martin Truex Jr. and the No. 56 team. I know I wouldn't rule it out. Poor Martin has been in one heck of a dry spell. His only other win in his NASCAR Sprint Cup career was six years ago at Dover. Now that a span of 218 races. There's just been...
The next generation Earnhardt is taking a big step in racing this summer. Karsyn Elledge on Saturday unveiled her No. 3 mini outlaw sprint kart at Sonoma Raceway. The 12-year-old niece of Dale Earnhardt Jr. will spend the summer traveling the West coast with her father to compete in the Mini Outlaw Series. Jimmy Elledge will take his daughter to 12 races this summer to give her...
Martin Truex Jr. snapped a 218-race winless streak with an easy victory Sunday on the road course at Sonoma Raceway.
How long has it been since Martin Truex Jr. last visited Victory Lane, a drought he snapped with Sunday's NASCAR Sprint Cup victory at Sonoma?...
SONOMA, Calif. — For Martin Truex Jr., a welcome oasis called Sonoma Raceway at long last ended one of the longest droughts in NASCAR racing. With a convincing victory in Sunday's Toyota Save Mart 350, Truex ended a winless streak of 218 races dating to June 4, 2007 at Dover, where he finished 7.355 seconds ahead of runner-up Ryan Newman. On Sunday at Sonoma, Truex beat second...
When you've gone 218 races without a victory, well, you have to mix it up a little if you want to win. And that's exactly what Martin Truex Jr. did to capture Sunday's Toyota/Save Mart 350 NASCAR Sprint Cup Series race at Sonoma Raceway. Truex, 32, a native of Mayetta, N.J., dominated the action on the 10-turn, 1.99-mile road course, leading 51 of 110 laps to win over...
Not long ago, Sonoma Raceway was owned by drivers Jeff Gordon and Tony Stewart who, between 1998-2006, won seven of the nine NASCAR Sprint Cup...
For Juan Pablo Montoya, the longest lap on Sunday was the penultimate circuit -- when he realized the No. 42 Target Chevy was running out of gas. Amazingly, Montoya wasn't that disappointed. After completing the final lap and leaving his car at the Sonoma Raceway start-finish line, he waved to the crowd on his walk back to the garage. "I thought we had a winning car until...
Martin Truex Jr. won the 25th annual Toyota/Save Mart 350 at the 1.99-mile Sonoma Raceway road course. The win enabled Truex to record his first victory for Michael Waltrip Racing (MWR), as well as his first win driving a Toyota Camry. Truex last visited victory lane on June 4, 2007 at Dover International Speedway. The Mayetta, N.J.-native led the field three times for a race-high...
NASCAR News

Delivered to your inbox

You'll also receive Yardbarker's daily Top 10, featuring the best sports stories from around the web. Customize your newsletter to get articles on your favorite sports and teams. And the best part? It's free!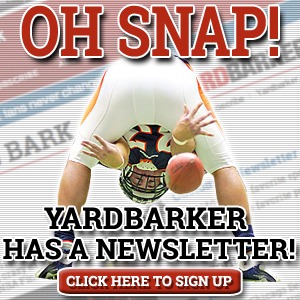 Latest Rumors
The Backyard

Today's Best Stuff

For Bloggers

Join the Yardbarker Network for more promotion, traffic, and money.

Company Info

Help

What is Yardbarker?

Yardbarker is the largest network of sports blogs and pro athlete blogs on the web. This site is the hub of the Yardbarker Network, where our editors and algorithms curate the best sports content from our network and beyond.