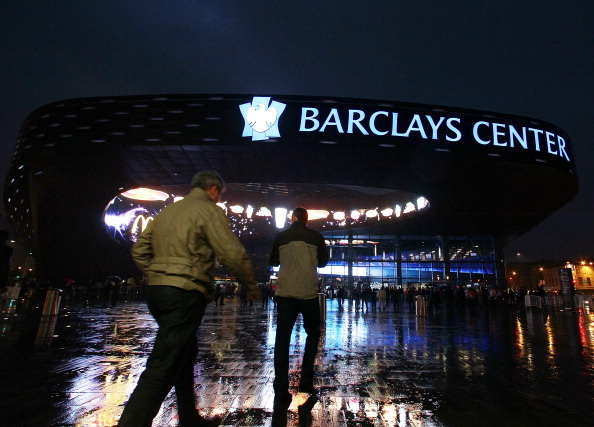 The season opener in Brooklyn between the Nets and Knicks is apparently a big deal. So big of a deal that ticket prices have soared to an average of $800.87 on StubHub and other ticket websites. But that $800 price tag only gets you in the door. If you want the best seats, namely courtside seats, those are going to cost you quite a grip. And when we say "quite a grip", we mean about $8,100. Tickets to the Nets' first regular-season game at the new Barclays Center against the crosstown rival Knicks are commanding an average of $800.87 a pop on StubHub and other secondary-market sites. The $800.87 average game-day price is already up 18.59 percent from $675.31 on Oct. 1, and it's six times higher than what an average Nets ticket runs at face value, $132. The Nets-Knicks game is running as high as $8,100 for courtside seats normally priced for $1,500, and the cheapest seats were selling for $217. $800 just to get in? $8,100 for courtside seats? Just to watch the Knicks and the Nets? W...
Read the rest of this story...
MORE FROM YARDBARKER
NBA News

Delivered to your inbox

You'll also receive Yardbarker's daily Top 10, featuring the best sports stories from around the web. Customize your newsletter to get articles on your favorite sports and teams. And the best part? It's free!