First of all, it's good to see Zach Lowe writing again. After leaving SI, he's now writing for Grantland. In his first article, he details the contenders and everyone else. He lists just 4 teams as "The Real Contenders" including the Heat, Thunder, Lakers and Spurs. In the next tier, he lists just one team with "A Puncher's Chance", the Boston Celtics. Here is his take on the Celtics for 2102-13:
Boston knows it went about as far as it could with the league's best defense and an offense that ranked 24th in points per possession. Score at that rate, and it's very hard to beat just one top team four times in seven tries — even when that top team is missing Bosh and has yet to figure out the best way to optimize its talents. Boston overcame its own injury issues, but those setbacks didn't have the same impact of Derrick Rose's ACL tear and Bosh missing the first four games of the conference finals.

Jason Terry is a borderline elite offensive player, the rare guard who combines star-level long-range shooting and off-the-bounce creativity. Avery Bradley will be back soon, and Boston's starting lineup with Bradley in Ray Allen's place scored at a league-best level. Courtney Lee is a solid two-way player who is money from the corners, and Jeff Green, bloated contract and all, might help in the right matchups.

This is a team built to face Miami — to play varied small lineups, have Green share LeBron-guarding duty with Paul Pierce, and hope its offense can score enough to give it a chance to win late. But it's an old team, one vulnerable to injuries, and one that must prove there is anything better than a league-average offense here. If that's all there is, they'll still need some luck to upset Miami.
While I don't mind the Celtics being listed in the second tier because being the underdog has always made them more motivated, I do disagree with a couple of things he says in his summary of the team. First, He says that the injury setbacks of the Celtics didn't have the same impact as Rose's ACL tear or Bosh missing 4 games. PULEEZE!! Does he realize that the Celtics had one of their key players off the bench miss the ENTIRE year with HEART surgery? And how about their back up center also missing most of the year with heart surgery. Or maybe their projected starting center missing most of the year with various injuries. And their original starting shooting guard so hampered by bone spurs in the ankles that he was all but useless and then the replacement starting shooting guard had to be shut down for TWO shoulder surgeries. And then there was Pierce's strained MCL that is just now back to almost 100% and Mickael Pietrus' hamstring that hindered him throughout the playoffs.
I beg to differ, but I think 2 heart surgeries trumps one ab strain for 4 games, not to mention all the other injuries that the Celtics had to overcome. Had the Celtics been healthy last year, I have no doubt that the Celtics would have beat the Heat and advanced to the Finals. I mean, with all those injuries, they almost still beat them and Bosh's ab strain. He's way off on that point.
The second thing I take issue with is when he says that the Celtics are an old team. That was the knock last season and maybe it had some merit last year. But if you take a look at the roster, there are KG, Pierce, Jet and Collins who are older than 30. That's just 4 players. And Pierce, KG and Jason Terry are all veterans known for keeping themselves in great shape. KG showed without a doubt last season that he still plays at a high level and I expect the same from him this season. Other than those 4, the rest of the team is young. They are a very deep team and are built to be able to withstand minor injuries along the way. The only position that isn't as deep is point guard and Rondo has been very durable over the years and is young enough that hopefully injuries won't be a concern. Even with Rondo out, they have enough players who can handle the ball that it wouldn't be disastrous.
I, and most Celtics fans, would put the Celtics in the contender category. But, as I said, being the underdog isn't all that bad either because they will fly under the radar a bit more and will be more motivated to prove the critics wrong.
[Discuss on CG Forums!]
Original Story:
http://celticsgreen.blogspot.com/2012...
MORE FROM YARDBARKER
NBA News

Delivered to your inbox

You'll also receive Yardbarker's daily Top 10, featuring the best sports stories from around the web. Customize your newsletter to get articles on your favorite sports and teams. And the best part? It's free!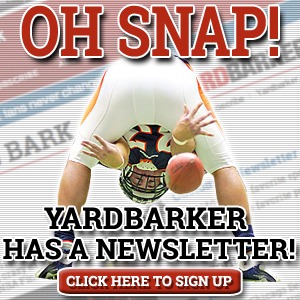 Latest Rumors
Best of Yardbarker

Today's Best Stuff

For Bloggers

Join the Yardbarker Network for more promotion, traffic, and money.

Company Info

Help

What is Yardbarker?

Yardbarker is the largest network of sports blogs and pro athlete blogs on the web. This site is the hub of the Yardbarker Network, where our editors and algorithms curate the best sports content from our network and beyond.