Sam Sheehan, Matt Ignal, Lucky's Pipe, and Evan Valenti discuss the Celtics young players as we look ahead to the rest of the season. Follow us on Twitter: @CLNSRoundtable --------------------------------------------------------------------------------- SUPPORT CLNS MEDIA: Powered by... DRAFT KINGS, go to http://draftkings.com and use PROMO CODE: CLNS for FREE match play TODAY...
The NBA's rising stars played last night, and one player was clearly a step ahead of anyone else on the court. Jaylen Brown finished with 35 points and 10 rebounds, good enough to be the leading scorer and second best rebounder in the...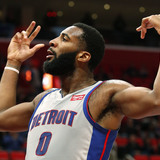 Andre Drummond thinks that Jaylen Brown should humble himself.Drummond, the Detroit Pistons center, was named an Eastern Conference All-Star earlier this week as an injury replacement for Washington Wizards guard John Wall. News of Drummond's selection was met by cryptic tweets from both Brown, the Boston Celtics swingman, and Philadelphia 76ers forward Ben Simmons hinting that they...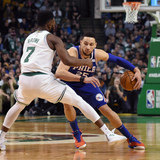 Washington's John Wall is going to be out for at least 6-to-8 weeks. But that means the NBA All-Star game needs a replacement. And in Andre Drummond, NBA Commissioner Adam Silver would find him. But Philly's Ben Simmons and Boston's Jaylen Brown aren't on board. Meanwhile, Jaylen Brown… On the season, Drummond is averaging 14.8 points, a league-high 15.3 rebounds, 1.6 steals and...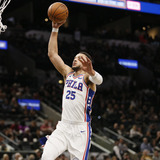 Ben Simmons and Jaylen Brown had a second chance at making the All-Star team and neither made it. Both players seemed to be pretty bothered by it.The All-Star team needed a replacement for Washington Wizards guard John Wall, who will miss 6-8 weeks due to a knee injury. On Tuesday, the NBA announced that Detroit Pistons big man Andre Drummond would replace Wall.Here's how Simmons...
Celtics forward Jaylen Brown on himself taking classes at Harvard.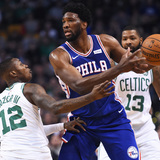 Joel Embiid's enthusiasm after a made basket resulted in Jaylen Brown getting knocked to the floor after catching an arm to the face.Late in the third quarter of the Sixers' game against the Celtics on Thursday, Embiid corralled an offensive rebound and made a fadeaway. Afterward, he threw his hands up in a celebratory manner and caught Brown in the face, sending Brown to the floor...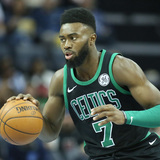 Jaylen Brown attacked the rim and scored on DeMarcus Cousins during Tuesday's game at TD Garden. Not only that, he made sure to let Cousins know about it afterward.It happened in the third quarter of the game when Brown drove the lane and was challenged by Cousins, who ended up fouling him. Brown scored anyway, and then rubbed some salt in the wound afterward. He turned to Cousins...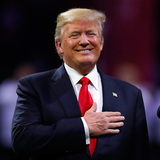 Front Five: The top stories that shaped both sports & politics this week "We want our flag respected, and we want our national anthem respected also." - Donald Trump at a rally in Nashville, Tennessee On Monday, Donald Trump attended the College Football Playoff National Championship matchup between Alabama and Georgia held in Atlanta's Mercedes-Benz Stadium. Trump isn't the...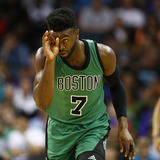 The Boston Celtics didn't want a Jimmy Butler or Paul George if it meant surrendering Jaylen Brown.Despite seemingly endless assets, team president Danny Ainge bowed out of the Jimmy Butler sweepstakes before the former Chicago Bulls guard got traded to the Minnesota Timberwolves.Brown might be the biggest reason, according to the Boston Globe's Adam Himmelsbach: It makes some sense...
MORE STORIES >>
Celtics News

Delivered to your inbox

You'll also receive Yardbarker's daily Top 10, featuring the best sports stories from around the web. Customize your newsletter to get articles on your favorite sports and teams. And the best part? It's free!