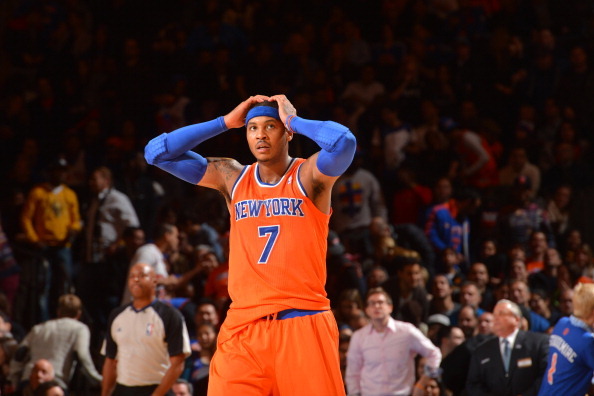 Carmelo Anthony has never been shy about getting shots up throughout his career. He's a great scorer who isn't going to change at this point in his career. After last night's game though, he said maybe he is being a too passive in the 4th quarter of games this season: "For myself, maybe I'm second-guessing myself as well," Anthony said Monday after the Knicks' practice. "Maybe I'm a little bit passive out there, trying to do things that's out of the norm and trying to make people better at the wrong times "That's where I'm second-guessing myself. And I'm second-guessing my shot, and should I take this or should I pass this. I got to get out of that mentality quick." The Knicks are 1-2 so far this season and of course are hitting the panic button. Melo is just 7-22 in the 4th quarter this season though so maybe he does need to get back to playing his game. Honestly all this means is that he will put up 30 shots in their next game.
Read the rest of this story...
MORE FROM YARDBARKER
NBA News

Delivered to your inbox

You'll also receive Yardbarker's daily Top 10, featuring the best sports stories from around the web. Customize your newsletter to get articles on your favorite sports and teams. And the best part? It's free!