Here is the third and final part of this series on the Celtics' retired numbers and the players behind them. I hope you've enjoyed this walk through memory lane and the banners that host the 22 retired numbers of Celtics legends.   
Number 24 was retired on March 9, 1969 for Sam Jones. Sam was named, "Mr. Clutch" by his teammates and peers for his consistent and all-around skills. He played 12 seasons in the NBA, all with the Celtics and was on 10 Championship teams. Considered one of the fastest NBA guards with superb court vision and savvy, Jones led the Celtics in scoring three times, averaging a career-high 25.9 points in 1965. Shortly after leaving the NBA, Jones became the athletic director and coach at Federal City College in Washington, D.C. (which later became the University of the District of Columbia). He later coached at his alma mater, North Carolina Central, and then worked as an assistant for the New Orleans Jazz. Perhaps the greatest compliment anyone every paid to Jones was supplied by Red Auerbach at a special ceremony at Boston Garden. "I would like to thank Sam Jones," he said, "for making me a helluva coach."
Number 25 was retired on February 12, 1967 for KC Jones who played 9 seasons in the NBA, all with the Celtics. He helped lead the Celtics to 8 straight NBA world championship titles from 1959 through 1967. Jones was a defensive standout, serving first as a reserve and then as the heir to Bob Cousy at point guard. When his playing days ended, Jones continued his winning ways as a coach with six teams, employing a low-key, laissez-faire approach that won seven division titles, five Eastern Conference titles and two championships in 1984 and 1986 with the Celtics. KC is still active and speaks and does clinics all over the world. When KC was elected to the Hall of Fame in 1989, he brought with him a legacy of personal respect. As Bird once cracked, "He's the kind of person I'd like to be, but I don't have the time to work at it."
Number 31 was retired on December 15, 2003 for Cedric "Cornbread" Maxwell, who became the 22nd and most recent Celtic to have his number retired. Maxwell received the nickname "Cornbread" from his college teammate Melvin Watkins after the pair went to see the movie Cornbread, Earl and Me, in which a 12-year-old boy is traumatized by the murder of his friend, a star basketball player. Watkins thought that Maxwell looked like the title character and so began calling him "Cornbread." Since Maxwell didn't like the nickname, it did not gain widespread use until Maxwell was named MVP of the NIT tournament in 1976, when, according to Watkins, the New York media picked up on the nickname. The nickname he prefers is just Max. While Maxwell will be remembered as an efficient shooter and a colorful character, his biggest claim to fame is as a clutch playoff performer. Maxwell was named MVP of the 1981 NBA Finals. Three years later, Maxwell scored 24 points against the Los Angeles Lakers in the decisive game-seven victory in the 1984 NBA Finals. Before that game, he is famously quoted telling his teammates "Climb on my back, boys.'' He was traded on September 6, 1985 with a draft pick to the Los Angeles Clippers for Bill Walton. Maxwell is now going into his 17th year as radio broadcaster for the Celtics, where he announces Boston Celtics games with the "voice of the Celtics", Sean Grande. "Grande and Max" are one of Boston's most popular radio teams.
Number 32 was retired on January 30, 1994 to honor Kevin McHale, who along with Larry Bird and Robert Parish, formed one of the best front courts in the history of the NBA. At 6-foot-10, 225 pounds, McHale's nearly unstoppable array of low post moves revolutionized pivot play and helped lead Boston to three NBA championships in 1981, 1984 and 1986. His 56-point effort against the Detroit Pistons on March 3, 1985, ranks second all-time in Celtics' single-game history behind Larry Bird's 60-point performance against the Atlanta Hawks on March 12, 1985. Larry Bird often referred to McHale as "The Black Hole" as when the ball went in to him in the post, it never came back out. McHale was often under-rated due to playing along side of Bird. He once said that if he had played on a team without Larry, he would have had a lot more points and attention, but also a lot fewer wins and championships. McHale was known as a joker during his playing days and always had a great sense of humor. After leaving the Celtics, McHale served as the GM and coach of the Minnesota Timberwolves  along with doing some broadcasting for TNT and NBA-TV.  He is currently the coach of the Houston Rockets    He will be remembered for 2 acts as the GM of the Timberwolves: Drafting Kevin Garnett and trading him to the Celtics.
Number 33 was retired on March 22, 1995 for Larry Joe Bird. Larry Bird is arguably one of the greatest players ever to play the game. Larry played 13 seasons in the NBA, all with the Celtics, and was part of 3 championship teams. Bird personified hustle, consistency and excellence in all areas of play--as a scorer, a passer, a rebounder, a defender, a team player, and, perhaps above all, as a clutch performer. Bird was so self-confident that he was known to waltz up to the opponents' bench before tipoff and predict a 40-point performance for himself. He was such a deadly shooter that he sometimes practiced three-pointers with his eyes closed. Bird was the embodiment of "Celtics Pride." He was a classy, confident, hardworking player who thrived on pressure and inspired teammates to excel. Bird won three consecutive MVP awards and was only the third player to achieve that feat along with Russell and Chamberlain. Continuing back problems forced Bird to retire on August 8, 1992. After he retired, Bird was named a special assistant in the Celtics' front office, with limited duties that included some scouting and player evaluation. When the Celtics named Rick Pitino as the franchise's new President and Head Coach, Bird knew any role for him in Boston would be a limited one. So he cut the ties and went home to Indiana. Bird coached the Pacers for 3 successful years, being named coach of the year in 1998. He also served as the Pacers' GM.  Last season he announced that he would be leaving his position as GM and president of the Pacers. 
Number35 was retired on March 22, 1995 in honor of the Celtics' fallen Captain, Reggie Lewis. Lewis starred at Northeastern University in Boston, averaging 22.2 points a game in four years as a starter. He was chosen in the first round of the 1987 NBA draft by the Boston Celtics. Lewis became a starter in 1990-91, when Larry Bird was out much of the year with an injury, and he was named the team's captain after Bird's retirement in 1992. He averaged 20.8 points a game in both 1991-92 and 1992-93. In Boston's first game of the 1993 playoffs, Lewis collapsed and had to be taken to a hospital. Displeased when a team of doctors told him he would have to give up basketball because of a heart disease, Lewis changed hospitals and doctors in the middle of the night. He was then advised that his heart was healthy and that he could begin training again, under medical supervision. He died of a heart attack while taking part in an unsupervised workout. This is one of the saddest chapters of the Celtics' history. He is missed by all as he was not only a promising and talented basketball player, but a very kind and giving person as well.
Number 00 was retired on January 18, 1998 for Robert Parish. "The Chief" played 21 seasons in the NBA - the career record for most seasons played by an NBA player. He played 14 of those with the Celtics. A 7-1 center who combined strength, agility and remarkable endurance, Parish won three NBA championships with the Boston Celtics in the 1980s and teamed with Larry Bird and Kevin McHale to form one of the greatest front lines in NBA history. He capped his career by winning yet another championship ring as a member of the 1996-97 Chicago Bulls. Parish was nicknamed "the Chief" by Celtics teammate Cedric Maxwell after a character from the film "One Flew Over the Cuckoo's Nest."   Robert Parish and former Celtics big man coach Clifford Ray run a Big Man camp in Florida every off season.   He is still active and working in various positions in the NBA.
Jim Loscutoff was selected with the fourth pick of the first round in the 1955 NBA Draft to add some defensive toughness to the team. Loscutoff's mean defense and strength was part of the defensive greatness of the 60s Celtics, alongside fellow Hall-of-Famer Bill Russell. Loscutoff's nicknames included "Jungle Jim" or "Loscy". When the Celtics approached him about having his number 18 retired, he said that he would rather have it remain available for other players to use. The #18 was later worn by Dave Cowens and was retired for him. On the banners where the retired numbers are posted, they have Loscy posted instead of his number. Today Loscutoff lives in Andover, Massachusetts where he owns a day camp for children. Loscy was always one of my favorite players from Celtics past. Like Perk,  he was the ultimate role player and made defense his calling card. He was happy to work in the trenches and let the others get the headlines.
I'm sure that the retired numbers won't end here.  Although players these days don't spend entire careers on one team like they used to, the Celtics have one player that may accomplish that feat. And even if he doesn't, there is no doubt that Paul Pierce will have the well deserved honor of having his #34 retired.    There may be other numbers that will be deemed worthy of being retired, but that one, I'm fairly sure won't be worn by another Celtic.  
Part 1 is here.   Part 2 is here. 
[Discuss on CG Forums!]
Original Story:
http://celticsgreen.blogspot.com/2012...
PLAYERS:
Red Auerbach
,
Bob Cousy
,
Kevin Mchale
,
Larry Bird
,
Robert Parish
,
Kevin Garnett
,
Cedric Maxwell
,
Clifford Ray
,
Bill Russell
,
Dave Cowens
,
Paul Pierce
TEAMS:
Boston Celtics
,
Detroit Pistons
,
Atlanta Hawks
,
Minnesota Timberwolves
,
Houston Rockets
,
Chicago Bulls
,
Los Angeles Lakers
,
Los Angeles Clippers
MORE FROM YARDBARKER
NBA News

Delivered to your inbox

You'll also receive Yardbarker's daily Top 10, featuring the best sports stories from around the web. Customize your newsletter to get articles on your favorite sports and teams. And the best part? It's free!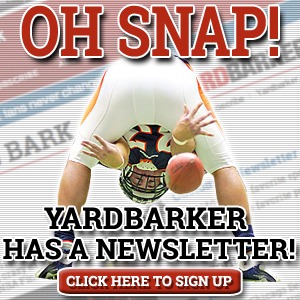 Latest Rumors
Best of Yardbarker

Today's Best Stuff

For Bloggers

Join the Yardbarker Network for more promotion, traffic, and money.

Company Info

Help

What is Yardbarker?

Yardbarker is the largest network of sports blogs and pro athlete blogs on the web. This site is the hub of the Yardbarker Network, where our editors and algorithms curate the best sports content from our network and beyond.