Found February 19, 2013 on Waiting For Next Year:
Sometimes I make bad graphics using PowerPoint. @dgriff13 and @cre8ive_juice eat your hearts out. I am a huge fan of the Ron and Fez show on Sirius XM Satellite radio. They do a bit on the radio called life boat, and I'm borrowing it for Cleveland sports. Here's how it works. There are four people and only three seats remaining on the life boat. You must work your way through the list of candidates and, unfortunately, someone is designated to try their hand at long-distance swimming. A couple rules. 1. You MUST pick three people to ride in the boat. "Let them all drown!" isn't an interesting answer and frankly, you're not funny. It's been done, so skip it. 2. Don't use an overly silly premise for your answer. Life boat is a silly enough premise where you aren't going to "wow" anyone with your take that you should "keep the fatter guy because at least when we turn to cannibalism, we'll have someone tasty to eat!" So, the first Cleveland sports life boat is Cavaliers point guards. The candidates are: Mark Price, Terrell Brandon, Andre Miller and Kyrie Irving Craig -  Mark Price is easily the safest on this list due to nostalgia. I think Kyrie Irving could surpass him at some point if he plays in Cleveland long enough and continues to play at a high level. Just based on that speculation, Kyrie is safe. That means it comes down to Terrell Brandon and Andre Miller. I definitely think Terrell Brandon had a better career for Cleveland than Andre Miller did, but for whatever reason I was in love with Miller's game as a Cavalier. I loved his bigger frame and his sneaky abilities. Andre Miller was so good that he led the league in assists in a year when the Cavaliers were 25th in the NBA in that category. Not easy to do when you're working with Ricky Davis, Wes Person and Lamond Murray. It always felt like people sold him short. So, I know it's controversial, but I think I'll save Andre Miller and there's no room for Brandon on the boat, unfortunately. Rick - Price is a no-brainer. Before the season began I might have left off Kyrie because it was all potential. Now we've seen him get even better. Still based mostly on potential, but he has to stay. Brandon gets the edge. Miller only played in Cleveland 3 years. Brandon was a much better shooter. He was an All-Star on the heels of Mark Price's career. Scott - Price is in the rafters. Get him a captain's hat and a sweet brass telescope to help guide you to the nearest shore. Irving would have been my first choice as he's clearly the best of the group in terms of skill. That said, even he wouldn't accept a seat at the expense of Price. The final seat goes to Terrell Brandon. All-Star, cover of Cavs Zine 3. Nuff said. Ben - Mark Price and Terrell Brandon were on the team that made me love basketball, the 91-92 Cavs (*shakes fist at Michael Jordan*). 90.4%, #CavsZine3… Mark and TB are no doubters. Kyrie is the present and the future, the alpha and the omega. Irving is on pace to be the best of the point guard in Cavs history, which is saying something (Point guard is far and away the Cavs' deepest position; John Bagley, Kevin Johnson, Brevin Knight, Mo Williams, B-Diddy…). And poor Andre Miller… while I love his old-man, un-athletic game, his teams were entirely forgettable and the dude was traded for Darius Miles. I can't help but dock him for that. Plus, the bulk of Miller's career was spent elsewhere, so he's gotta be kicked off. Andrew - I think Mark Price and Kyrie Irving are no brainers. Mark Price right now is almost certainly #1 on everybody's list. He's unquestionably the most popular Cavalier player of all time. Kyrie Irving has a chance to surpass Price. It's possible Irving leaves in a few years and everyone dislikes him and whatnot, but if he plays 10+ seasons in Cleveland, not only can he be the most popular Cavalier of all time, but he has a chance to be forever remembered as the guy who saved basketball in Cleveland. Yeah, he gets a spot on my lifeboat. So it boils down to Brandon and Miller for me. I want to save Miller. I probably liked Miller a little more than Brandon. I realize this is sacrilege to certain sects of Cavs fans, but Andre Miller was the lone bright spot in the darkest period of Cavalier basketball of my life. He was the one guy that made watching those horrible teams worth it. He was selfless, always seemed to give his best effort, and under different circumstances might have been a part of some really good Cleveland sports teams. But regardless, I'm still giving my last spot to Brandon. He was just such an underrated player and was tasked with being the PG to follow in Price's shoes. I think that's an often overlooked aspect of his career. Just how monumental that task was, and how he not only excelled in it, but he thrived on it. He was a great player, a great Cavalier, and he played longer than the 3 years Andre Miller played. Hey, look out on the horizon….what's Brevin Knight doing still standing on the ship? Kirk - I don't remember seeing Mark Price, the greatest point guard in Cavalier history, play one single game. I've seen pretty much every single game Kyrie Irving has played. They're both so safe that the lifeboat company was commissioned to decorate their seats with a 25 and 2 respectively. Terrell Brandon was my first favorite Cavalier. Those Brandon, Phills, Mills teams of the Fratello era are the first ones that I remember Joe Tait telling me about on the radio. Andre Miller was probably the first Cavalier that I saw and thought he was good enough to make them a good team. It's funny how both went on to several productive years and spent the majority of their career elsewhere, yet both generate fond memories.They both are sitting at 13.8 ppg in their career with Miller getting the edge in assists 7.1-6.1 as well. Miller's departure led to the awful season that made the Cavaliers bad enough to have the best odds to draft LeBron James. It changed the franchise's course. That alone made me think long and hard about this. But, in the end, this is best CAVALIER point guard. As much as I want to keep Miller, I Iet him go and pull #1 (or #11, for the earlier days) safely on board.  
Original Story:
http://www.waitingfornextyear.com/201...
THE BACKYARD
BEST OF MAXIM
RELATED ARTICLES
"I went out there just being myself. On Friday, I got a chance to do well in the Rising Stars with my teammates. On Saturday, I was blessed to be in the three-point competition. [...] I got going a little bit. A couple of the guys behind me were cheering for me. I knew that I had to bring at least one award back to Cleveland. That was always what it was about: putting Cleveland...
He came, he saw, he left would-be defenders flailing about the floor like one of Ne-Yo's backup dancers. Cleveland Cavaliers point guard Kyrie Irving arrived upon Houston to join the NBA's best and showed, instantly, that he belonged in the conversation. Irving may be unassuming. In a land where pyrotechnics and bass-thumping beats are met with strobe lights and giant video screens...
With the 2014 NBA All-Star game being in New Orleans, and the 2015 All-Star game likely to be in New York, the Cavaliers have expressed interest in bidding for the 2016 or 2017 All-Star game. They game was last in Cleveland in 1997, and NBA deputy commissioner, Adam Silver recently visited Cleveland to explore the likelihood of brining it back in the near future. According to Jason...
A bunch of rich and famous athlete and music-industry-types descended on Houston, Texas last weekend for the NBA's All Star weekend, and Cavaliers owner Dan Gilbert, Cleveland's favorite oligarch, used his twitter account to let his people know that they were well represented at the festivities. Specifically, Gilbert retweeted a link to a photo of himself sitting courtside at...
It was a coming out party for Cleveland Cavaliers guard Kyrie Irving. The sophomore left Brandon Knight on skates during the rising stars challenge and took the top spot in the "Footlocker Three-Point Shoot-Out." Check the highlights:
CLEVELAND (AP) -- Bright lights bring out the best in Kyrie Irving. Coming off an impressive showing during All-Star weekend in Houston, Irving carried the Cleveland Cavaliers to a 105-100 win over the New Orleans Hornets on Wednesday night. Irving scored 20 of his 35 points in the fourth quarter, including 11 in a row and 18 of 20, to help the Cavaliers break away from an 83-all...
CLEVELAND (AP) --Bright lights bring out the best in Kyrie Irving. Coming off an impressive showing during All-Star weekend in Houston, Irving carried the Cleveland Cavaliers to a 105-100 win over the New Orleans Hornets on Wednesday night. Irving scored 20 of his 35 points in the fourth quarter, including 11 in a row and 18 of 20, to help the Cavaliers break away from an 83-all...
The Cleveland Cavaliers made their ESPN debut with Kyrie Irving tonight, and Kyrie did not fail to deliver a performance worthy of the event. The New Orleans Hornets (who I will refer to as Pelicans from here on out because I can't wait for it to be official) aren't a good basketball team, but for most of the evening, the game was a back and forth affair. It started out sloppy...
Kyrie Irving was featured in the 3-Point Contest on Saturday night, a skill he's not known much for in the league despite shooting 42% from beyond the arc. The men he was going up against were known for this and probably viewed as favorites for the event, namely San Antonio Spurs' Matt "Red Mamba" Bonner and New York Knicks' Steve Novak. These two reserves don...
CLEVELAND -- Shortly after riding Kyrie Irving to a 105-100 win over visiting New Orleans on Wednesday, Cavaliers teammates Marreese Speights, C.J. Miles and Wayne Ellington headed for a downtown restaurant. Theres plenty of food in the locker room, but they wanted to relax and visit, and maybe grab a little something to eat. Its this type of camaraderie Cavs general manager Chris...
One of the younger, newer WFNY'ers, Ryan Jones, came on the podcast to give the young man's perspective on the NBA All Star game and a bunch of other stuff. Overall there were a few rough audio moments where Ryan sounded like Max Headroom, but I think we survived. Kyrie Irving and the all star break Live music vs. the album Ryan quotes a Kesha song (No, really.) The VMAs and...
NBA News

Delivered to your inbox

You'll also receive Yardbarker's daily Top 10, featuring the best sports stories from around the web. Customize your newsletter to get articles on your favorite sports and teams. And the best part? It's free!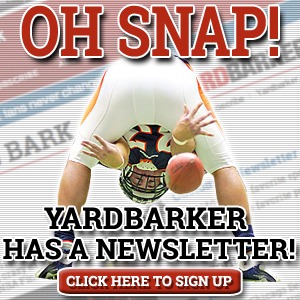 Latest Rumors
The Backyard

Today's Best Stuff

For Bloggers

Join the Yardbarker Network for more promotion, traffic, and money.

Company Info

Help

What is Yardbarker?

Yardbarker is the largest network of sports blogs and pro athlete blogs on the web. This site is the hub of the Yardbarker Network, where our editors and algorithms curate the best sports content from our network and beyond.