Found December 21, 2012 on The Other Paper:
Via The Other Paper:
It's bad enough that Kris Humphries has to endure the Barclays Center boo-birds, but now the Nets forward's ears are being bombarded by the raps of Kanye West every time he enters a nightclub to unwind.

Club deejays seem to enjoy torturing Humphries with the vocal stylings of his ex-wife Kim Kardashian's new paramour and it's apparently affecting his game —off the court.

Humphries' futility with the ladies was reportedly witnessed Wednesday night at the Manhattan hotspot WiP — you might remember it as the place Tony Parker almost lost an eye during the infamous Drake-Chris Brown brawl — where he went after the New York Knicks blew out the Nets at Madison Square Garden.

Humphries was apparently chatting up some women and trying to score a few digits while an uninterrupted stream of West's music blared throughout the club, said a source.

"He was trying to talk to every girl in there and was getting turned down by every girl he spoke to," an eyewitness told the New York Daily News' Confidential.
The source said the two deejays, Chuck Barrett and Scram Jones, piled on the Kanye beats and by the time they played "Mercy" and "Clique," Humphries had had enough.

"He took a bottle of Patron that he didn't pay for, put it in front of his crotch and dumped the entire thing on the floor, because he was wasted and tired of Kanye songs," said the witness. "Not only was he acting like he was peeing the bottle out, he insisted on staying."

The wear and tear of an NBA season must be nothing compared to the travails of a 72-day marriage to Kardashian and the drawn-out divorce they are still embroiled in but still, not worth pretending to piss away a good bottle of tequila.
Last month, reports Confidential, Humphries tried to pick up DJ Kalkutta, after another Nets loss, while she was spinning a West tune — now that's sad.

"He emailed a couple of times," said the vinyl spinner. "But I never answered."

Sadder yet.

A season with the Kardashians, a mid-season Nets collapse and an unending loop of Kanye. Can't this poor guy get a break?

Original Story:
http://ihatelupica.blogspot.com/2012/...
THE BACKYARD
BEST OF MAXIM
RELATED ARTICLES
(New York Daily News) Deejays seem to love torturing the Net forward with the vocal stylings of his ex-wife's new beau. Humphries' anguish was apparent Wednesday night at WIP, when he arrived to let off steam after a tough loss to the Knicks, but was left fuming after consecutive West songs blared in his ears… Our source, who watched Humphries foul out until 4 a.m., says deejays...
Kris Humphries will never escape the Kim Kardashian affiliation….ever. After the Brooklyn Nets lost to the New York Knicks 100-86 on Wednesday night, Humphries, who was scoreless, sought solace at NYC club, W.i.P. Turns out the DJ's that night were Knick fans because they tormented Humphries with countless ex-wife's now boyfriend, Kanye West, songs throughout the night. Humphries...
New York Daily News Photo The Brooklyn Nets announced today they would assign guard Tyshawn Taylor and forward Toko Shengelia to their D-League affiliate Springfield Armor. Both will be in action Friday night as the Springfield Armor takes on the Erie BayHawks. Taylor was drafted in the 2nd round by the Portland Trailblazers and had his rights sent to Brooklyn. The Hoboken native...
Jason Kidd and Deron Williams both know what it's like to play for Avery Johnson, and they both understand how it feels to not be fully comfortable playing for him. Earlier this week, Williams said he has not been the same player since joining the Brooklyn Nets and that he was far more comfortable in Jerry Sloan's system with the Utah Jazz. Kidd, who had some disagreements with...
Remember when the Brooklyn Nets beat the Knicks and ESPN and others tripped over themselves promoting the Nets as the next best thing in New York? Well, of course they're ranked behind Tebow in the "List of things ESPN hypes that don't deserve to be hyped." That was until last night when the Knicks beat the Nets again for the 2nd time in two weeks.Here's the...
At this point the story of Kris Humphries and Kim Kardashian's ill-fated 72-day marriage old news. However, the punchlines that followed can still be funny. Case in point, Humphries can't even head from Brooklyn into Manhattan without hearing about it from the DJs at his favorite clubs. According to the New York Daily News, Humphries went to a club called WIP on Wednesday night...
In the first quarter of Wednesday night's Brooklyn Nets/New York Knicks affair, Brooklyn Nets forward Kris Humphries did his best to try and collect a hoop for Brooklyn.After Brooklyn's Gerald Wallace attempted to score on a drive to the hoop, Kris ended up gaining possession until New York Knicks J.R. Smith attempted to wrap him up for a jump ball.As Kris wrestles the ball...
Tornike Shengelia had a tripled double while Tyshawn Taylor scored 32 points in a D-League game.
The Nets have assigned forward Tornike Shengelia and guard Tyshawn Taylor to the Springfield Armor.
Splash News Photo By now most basketball fans have heard of Kris Humphries. He's the most hated player in the league and is known for more off-the-court than he is at the Barclays Center. His 24-second shot-clock wedding with Kim Kardashian brought him more fame and attention than I'm sure the Minnesota native ever wanted. Well, Hump was back in the news Wednesday night at a...
Avery Johnson has reinserted Kris Humphries into the starting lineup instead of Reggie Evans for the foreseeable future.
It's gotten to the point where even I am starting to feel a little sorry for Brooklyn Nets forward Kris Humphries after his 72-day marriage tryst with Kim Kardashian.Back on Wednesday, Humphries was trying to unwind after the Nets/Knicks game at WIP in the South Village but ended having to listen to Kim's current flame.After getting rejected by some beautiful ladies, Kris...
NBA News

Delivered to your inbox

You'll also receive Yardbarker's daily Top 10, featuring the best sports stories from around the web. Customize your newsletter to get articles on your favorite sports and teams. And the best part? It's free!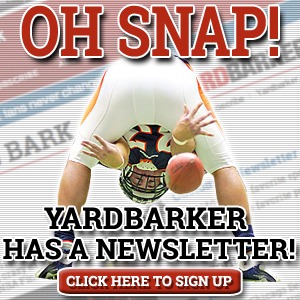 Latest Rumors
Best of Yardbarker

Today's Best Stuff

For Bloggers

Join the Yardbarker Network for more promotion, traffic, and money.

Company Info

Help

What is Yardbarker?

Yardbarker is the largest network of sports blogs and pro athlete blogs on the web. This site is the hub of the Yardbarker Network, where our editors and algorithms curate the best sports content from our network and beyond.