Found November 06, 2012 on Celtics Green ...a boston celtics blog.:
Today is historic. The league has issued its first two warnings for flopping. As you might expect, it wasn't LeBron or Wade or Chalmers for any of their flops. It wasn't any of the known star who we know have flopped at least once this season already. They didn't even warn Paul Pierce for his flop this season. No, they picked two role players to make the patsies of their first flop warnings. With 10.04 remaining in the fourth period of the Minnesota vs. Sacramento game JJ Barea of the Timberwolves committed a physical act that was a flop under the League's rule on Flopping. Here is the flop that earned Barea the historic first flop warning ever in the league. With 5.58 remaining in the fourth period of Cleveland's game vs. Chicago, Donald Sloan of the Cavaliers committed a physical act that was a flop under the League's rule on Flopping. Here is Sloan's historic flop. There you have it. On the heels of Bob Ryan's suggestion that we show "the Newlin thing" in order to stop flopping, the league hands out its first two warnings. I won't believe they are serious until LeBron or Wade or Ginobili gets their warning. [Discuss on CG Forums!]
Original Story:
http://celticsgreen.blogspot.com/2012...
THE BACKYARD
BEST OF MAXIM
RELATED ARTICLES
Every morning, we compile the links of the day and dump them here… highlighting the big storyline. Because there's nothing quite as satisfying as a good morning dump. But then the Celtics got back to what they know best. Actually, it was more about who they know best: Paul Pierce and Kevin Garnett. "I made a point of it," Rivers said. "I reminded our guys that Paul was...
Though all eyes were on Anderson Varejao when the NBA decided to crack down on players flopping, it is reserve point guard Donald Sloan who has been given the first warning by the league. With 5.58 remaining in the fourth period of Cleveland's game vs. Chicago (Nov. 2), Sloan of the Cavaliers committed a physical act that was considered a "flop" under the league's new rule...
That's Donald Sloan of the Cleveland Cavaliers, with maybe the most hilarious flop I've ever seen.  The arms up while spinning will be a great audition for the Cavs community theater production of The Sound of Music.   But as funny as it is, it's a no-no in today's NBA, even though it wasn't called.  So Sloan got a little warning from the league as part...
I'm still trying to figure out how Boston Celtics guard Paul Pierce was able to thread this pass to Kevin Garnett against the Washington Wizards. Maybe, he has eyes in the back of his head:
The NBA is the best. Not only are they announcing which players are warned under their new flopping regulations, but they're even posting videos of the violations. Minnesota Timberwolves guard J.J. Barea and Cleveland Cavaliers guard Donald Sloan were the first players caught for overreactions to physical play. Barea was warned for flopping with ten minutes...
  Two NBA players have already been issued warnings about flopping under the NBA's new anti-flopping rule. Guards J.J. Barea of the Minnesota Timberwolves and Donald Sloan of the Cleveland Cavaliers are the offenders and both of the "flops" occurred during games on Friday. Check out the plays and let me know what you think. In my opinion, Donald definitely showcased a [...]
Like us on Facebook Celtics Daily Links for Sunday, November 4 CLNS Radio Crunchtime with Macattack LIVE at 10AM ET: Celtics Are BACK Crumchtime with Macattack is back after a one week vacation to dicusss NBA and NFL. Boston.com Paul Pierce's 3-pointer helps Celtics gain first win of season A recap of the C's close [...]
Tip: 7:30 PM     Court: TD Garden    Watch it: CSN  Hear it: WEEI Referees:   Monty McCutchen, Bennie Adams, Kevin Scott  Get your tickets here The Matchup     Record: 1-2 Record: 0-2 At Home: 1-1 On Road: 0-1 Streak: Won 1 Streak: Lost 2 Leaders Leaders Buckets: Pierce (20.0 ppg) Buckets: Kevin Seraphin (19.0 ppg) Boards: Garnett (7.7 rpg) Boards: Earl Barron...
Talk about a fan base that has been beaten down. I really feel bad for them. Even in the Celtics worst years during that 22 year absence from championships I don't ever recall talking about the Lottery 2 games into the season. As always, there's the refs complaints. That's to be expected because these days, refs blow calls on both sides in just about every game. ...
Ugly photo for an ugly game. Welp, the Celtics are still working in the new guys in and while it was ugly, they get their second straight win over the Wizards, 100-94 in overtime. It felt like a repeat of Saturday's game as the Celtics come out strong to an 11-2 run and everyone getting a bunch of assists. Paul Pierce was playing like a man on a mission, knocking down a three...
After every game, we'll take stock of how each individual performance affects the player's overall value. Starters Rajon Rondo:  Better effort in this one, which shows the Milwaukee was a cruise-control, front-end of a back-to-back game.  I'm still not a big fan of Rondo's half court defense, which I feel could be better if he just took better angles when he comes off picks...
Celtics News

Delivered to your inbox

You'll also receive Yardbarker's daily Top 10, featuring the best sports stories from around the web. Customize your newsletter to get articles on your favorite sports and teams. And the best part? It's free!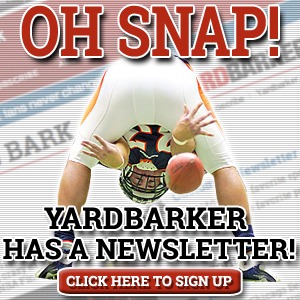 Latest Rumors
Best of Yardbarker

Today's Best Stuff

For Bloggers

Join the Yardbarker Network for more promotion, traffic, and money.

Company Info

Help

What is Yardbarker?

Yardbarker is the largest network of sports blogs and pro athlete blogs on the web. This site is the hub of the Yardbarker Network, where our editors and algorithms curate the best sports content from our network and beyond.