Found August 27, 2012 on roundballchat.com:
The only and biggest story of this NBA off season has been the saga of Dwight Howard. It seemed like every day there was a new report or trade rumor on Dwight Howard. Those reports where everything from Howard wanting to stay in Orlando to him demanding a trade. One former player is speaking out about the whole situation. Here is what Charles Oakley had to say on ESPN radio. "A lot of guys cry in this league these days. I try not to get caught up in that. The management in Orlando let him get away with it. Most times, they put kids in timeout. They never put him in timeout. He just kept crying and got his way, " "Now he's in LA with Kobe (Bryant) so they got a chance to win a couple championships in the next two or three years. "They could have traded him and got something better for him last year. I think they just tried to play along. They just pleased him anyway they could but he never did anything to please them." I agree with Oakley 100 %. Orlando's major problem ...
Original Story:
http://www.roundballchat.com/2012/08/...
THE BACKYARD
BEST OF MAXIM
RELATED ARTICLES
We love Oak here at Menudo Bol. The guy represents everything about basketball that was right but is no longer alive in today's game. Here's what Oak had to say on ESPN radio about the whole Dwight Howard fiasco. "A  lot of guys cry in this league these days. I try not to get caught up  in that. The management in Orlando let him get away with it. Most times, they put kids...
Dwight Howard continues to rehabilitate from his back surgery in the Westwood area of Los Angeles.
 The Los Angeles Lakers have been busy this off-season. With big name acquisitions, like Dwight Howard and Steve Nash, the Lakers are now the favorites in the Western Conference for five reasons: 1.      Defense Lakers head coach Mike Brown is excited his new starting 5 happens to be the best center in the NBA. Not because of the measly 20.6 PPG Howard averaged last season...
Former NBA player Charles Oakley was the definition of a tough player.  He was so tough that Michael Jordan trusted him to protect him from the rough style of basketball from the 1980′s.  These days, those types of players are hard to come by.  The league has become soft with all their rules to "speed up" the game.  Nowadays, players have the power to dictate the team...
It's mid-July and the NBA free-agency period has died down as NBA teams are in the midst of inking up their final free agent targets and snatching up recently waived players. However, the best player available, Dwight Howard, remains a man without a team. The Brooklyn Nets took themselves out of the Howard sweepstakes after signing restricted free agent Brook
The Magic are not going to escape Dwight Howard for some time. He will haunt the franchise as it moves toward its future and as the team tries to recover. Until that next superstar center comes, Howard will be the one who got away. And everyone will want to know how the hell that fish got off the line. Everyone is weighing in trying to pick up the pieces over a wrecked Magic...
Despite the hesitancy on behalf of the Cleveland Cavaliers and Los Angeles Lakers to close the deal on a proposed three-team trade that would send Dwight Howard to the Lakers and Andrew Bynum to the Cavaliers, both of these franchises have no choice. They have to agree to the terms. The holdup centers(no pun intended) around both Bynum and Howard's
This summer's free-agent class certainly consisted of some names worth knowing. Deron Williams, Steve Nash and Ray Allen possess the type of talent and experience that can offer considerable help to your team. But next summer, man. That's when the available talent gets a lot bigger -- both in height and reputation. And Dwight Howard, Andrew Bynum and Chris Paul are just...
Charles Oakley is not impressed with Dwight Howard's antics – who was – but the legendary former Knicks star thinks the Orlando Magic should've dealt with Dwight like you do a toddler who has a temper tantrum, put him in timeout. "A lot of guys cry in this league these days. I try not to [...]
Oak calling out more guys...
On Thursday night, Lakers general manager Mitch Kupchak pulled out his batters helmet and helmet to cap off a home run summer with a grand slam deal by exchanging Dwight Howard for Andrew Bynum without giving up Pau Gasol. In a historical context, his haul is only the fourth time in NBA history that a franchise added two players with
Dwight Howard, Pau Gasol, Steve Nash and Kobe Bryant will make the new-look Los Angeles Lakers a heavy favorite to not only win the Western Conference but the NBA crown as well. However, being overlooked are the defending West champs - Oklahoma City Thunder. The Thunder have remained in tact, re-signed Serge Ibaka, and after a long march in the playoffs last season, they...
Lakers News

Delivered to your inbox

You'll also receive Yardbarker's daily Top 10, featuring the best sports stories from around the web. Customize your newsletter to get articles on your favorite sports and teams. And the best part? It's free!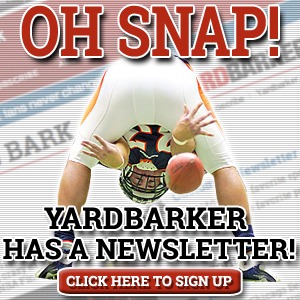 Latest Rumors
Best of Yardbarker

Today's Best Stuff

For Bloggers

Join the Yardbarker Network for more promotion, traffic, and money.

Company Info

Help

What is Yardbarker?

Yardbarker is the largest network of sports blogs and pro athlete blogs on the web. This site is the hub of the Yardbarker Network, where our editors and algorithms curate the best sports content from our network and beyond.