Found March 08, 2012 on NBA 24/7 365:
PLAYERS:
Jordan Farmar
,
John Salmons
,
Luol Deng
,
Chris Paul
,
Kenyon Martin
,
Shelden Williams
,
Marco Belinelli
,
Stephon Marbury
,
George Karl
,
Andre Iguodala
TEAMS:
Brooklyn Nets
,
Sacramento Kings
,
Chicago Bulls
,
Los Angeles Clippers
,
New Orleans Pelicans
,
Denver Nuggets
,
Philadelphia 76ers
Derrick Rose, Jordan Farmar, John Salmons, and Kyrie Irving all have something in common: they hit game winners last night, and the World Champion channel surfer over here saw each and every one of them, live!  Here are my thoughts… First, Derrick Rose.  Um… you've got to double.  Rose, Kobe, Carmelo… you've got to double these guys.  Get the ball out of their hands, do your best to rotate, and sink or swim, in this case, on a Luol Deng three-pointer.  Nice Jon Leuer t-shirt, guy in the first row. Jordan Farmar… he did his best to refute my doubling theory, but I still say that's what you've got to do.  Chris Paul probably should've been more aggressive in getting to Williams so he could've disrupted the pass, and Kenyon Martin wasn't at all ready to run out at Farmar to contest the shot.  Had Farmar missed the Nets would've lost this game in depressing fashion.  Shelden Williams had just fouled Chris Paul on a hedge as he dribbled about five or ten feet outside of the three-point line.  This was Williams' lone f@ck up, though… he killed the Clippers to the tune of 15 points and 10 boards. Salmons' layup is a little different than the others as he didn't really play hero.  Isiah Thomas, who came up with the steal, made the huge play in Sacramento… Salmons simply put the icing on the cake.  This play is a prime example of how passing into the backcourt in late-game situations can be very dangerous.  However, it never should've resulted in a Sacramento layup.  Marco Belinelli had his hands on the ball and simply failed to reel it in.  Credit Isiah Thomas for being there to disrupt the catch. Lastly, Kyrie Irving.  I always say I see a lot of Chris Paul in him.  I see some Derrick Rose, too.  And now, after last night's coast-to-coast game winner in Denver, I can finally say I've seen a little bit of Stephon Marbury in the young man.  In this case, that's a good thing! Scott Hastings, as big a homer as he is… his unexcited reaction really says it all from a coach's perspective.  How do you allow a guy to go the length of the floor and finish at the rim with a single crossover dribble?  Irving covered 94 feet, changed direction once (before he even crossed halfcourt), and was able to take a straight path right through the paint all the way to the bucket.  I'm sure George Karl has already torn out whatever hair he had left when it happened.  The Nuggets gave Irving clear paths to the rim throughout the fourth quarter, so it's fitting that they lost on the play that they did. From a fan's perspective, you love everything about this play.  Irving scores the second (right?) game winner of his career in just his 33rd game, and on another take to the basket.  You've got to appreciate the young man's aggressiveness late in tight ball games.  I can imagine being a Sixer fan, watching this, considering all of those Andre Iguodala bricks and airballs I've seen over the years… and just longing for a player like this.  When a jumper is released there's really only one positive outcome: it goes in.  When a guy drives to the basket a world of favorable possibilities emerge.  A foul, an offensive rebound, a pass to a wide-open teammate, or of course a completed layup are all potential results.  So far, Irving has simply made the layups (in one case he actually missed, but that'll probably never happen again), 'cause he's awesome. I'd say Derrick Rose hit the most "big-time" shot simply because the entire Bradley Center knew precisely what he was going to do… then he did it.  I'm most impressed by young Kyrie's play, though.  To take the ball from baseline to baseline, bad defense or not, is a display of will in that situation.  I love this kid's attitude, and I can't stress that enough.  Keep taking that ball to the rack, Kyrie!
Original Story:
http://nba247365.com/?p=5364
THE BACKYARD
BEST OF MAXIM
RELATED ARTICLES
WINNING TIME
Former Los Angeles Lakers and now New Jersey Nets guard Jordan Farmar nailed a game-winning 3-pointer against the other team from Los Angeles on Wednesday night.   The game winner capped off a solid night for Farmar who finished with 16 points, 3 assists and 2 steals in only 19 minutes. Deron Williams finished with 21 points and got his 10th assist on the final bucket by...
Nets guard Jordan Farmar hits the clutch 3 as New Jersey beats the LA Clippers 101-100. Every time you check your email, think -- gotta check Bob's Blitz. Follow us on Twitter. Subscribe, or... Full story at Bob's Blitz ~ http://www.bobsblitz.com
New Jersey Nets center Mehmet Okur has been sidelined for six weeks and will not be back anytime soon. The Nets announced Friday that Okur will be sidelined indefinitely due to chronic back problems. The 32-year-old Okur has appeared in only 17 games with New Jersey, averaging 7.6 points and 4.8 rebounds. The Nets acquired Okur in December after leading scorer Brook Lopez suffered...
After signing an eight million dollar contract with the Nets this season. Kris is having a so- so season. He's averaging a double-double, with 13 points and 10 rebounds per game. But in a move that once again illustrates that Kris is mainly basketball smart, Humphries has decided to represent himself in his divorce proceedings. [...]
(Eds: APNewsNow. Will be updated. With AP Photos.) By ANTONIO GONZALEZ AP Sports Writer Ever since he was a kid, Isaiah Thomas has heard the questions about his size. And, of course, whether he's related to that Hall of Famer with a similar name (He's not). The only answers that satisfy anybody come on the court. All of 5-foot-9, Thomas slipped to the Sacramento Kings with...
I'm going to make random notes as I watch because that's all I think this game requires. Nice beginning of the game by Isaiah Thomas with the 3 runners in the lane. That's obviously a nice compliment to Tyreke Evans. Well, first thing I've noticed is how sloppy the Hornets are with the ball. 3 TO's early on, and that means 20 TO's the rest of...
The Legends have acquired Dan Gadzuric from the Mad Ants in exchange for Maine's second round pick in the 2012 NBA D-League draft which was acquired by the Legends on Dec. 28, 2011.
CHARLOTTE, N.C. (AP) -- Kris Humphries had 20 points and 15 rebounds and the New Jersey Nets overcame an injury to Deron Williams to defeat the Charlotte Bobcats 83-74 Friday night. Anthony Morrow scored all 17 of his points in the fourth quarter to help the Nets break open a tight game. Williams, who scored a career-high and franchise-record 57 points on this same floor Sunday...
In case you haven't been watching the Sacramento Kings, and there's a decent chance you haven't, DeMarcus Cousins has been a revelation since head coach Paul Westphal was fired.  Cousins has said repeatedly how much he enjoys playing for new coach Keith Smart.  But he's not the only one helping Cousins turn himself in to the Kings' best player.  As Ken Helin...
Sacramento BeeThere was a new face at the Kings' practice facility this morning working with center Hassan Whiteside after the team's shootaround. Clifford Ray, the former center and longtime coach in the NBA and CBA, will be working with the Kings as a consultant primarily for the team's big men when the team is at home, Smart said. "He just has a way of talking...
Kris Humphries had 20 points and 15 rebounds and the New Jersey Nets overcame an injury to Deron Williams to defeat the Charlotte Bobcats 83-74 Friday night. Anthony Morrow scored all 17 of his points in the fourth quarter to help the Nets break open a tight game. Williams, who scored a career-high and franchise-record 57 points on this same floor Sunday night against the Bobcats...
NBA News

Delivered to your inbox

You'll also receive Yardbarker's daily Top 10, featuring the best sports stories from around the web. Customize your newsletter to get articles on your favorite sports and teams. And the best part? It's free!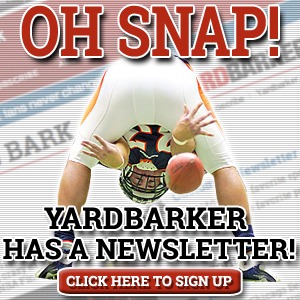 Latest Rumors
Best of Yardbarker

Today's Best Stuff

For Bloggers

Join the Yardbarker Network for more promotion, traffic, and money.

Company Info

Help

What is Yardbarker?

Yardbarker is the largest network of sports blogs and pro athlete blogs on the web. This site is the hub of the Yardbarker Network, where our editors and algorithms curate the best sports content from our network and beyond.