Found January 03, 2013 on Fox Sports Wisconsin:
ST. FRANCIS, Wis. -- Let's face it, 17 points and 18 rebounds against the defending champions is going to open some eyes. The first time Milwaukee Bucks rookie forward John Henson got major minutes in an NBA game, that's the stat line he posted. The only way he could have impressed further was if he had hit the game-winning shot with three seconds left instead of rushing and badly missing. Bucks coach Scott Skiles rarely gets caught up in small sample sizes, but he even admitted one game caused him to rush Henson into the starting lineup when the 14th overall pick in last June's draft wasn't ready for the role. All too frequently, Henson found himself hovering around the perimeter. He got into the habit of popping out on the pick-and-roll and looking for a jump shot instead of diving to the basket. In a Bucks offense that features guards who penetrate to create, Henson's habit wasn't working. So, back to the bench he went, and Henson played just 35 minutes in Milwaukee's next 13 games. Sure, he wanted to play, but the taste of starting in the NBA only fueled his fire. An intelligent young player, Henson didn't waste his time on the bench; instead he studied the ways post players mainly Larry Sanders - scored within the offense. After numerous conversations with the coaching staff, Henson came up with a theme for the month: diving. Diving to the hoop in the pick-and-roll, that is. After four or five consecutive good practices, Henson got another chance Wednesday against San Antonio. What he showed Skiles in practice carried over, as Henson scored a career-high 20 points on 10 of 11 shooting and grabbed nine rebounds. "His work ethic has improved, and he's become a bit more serious," Skiles said. "He deserved a look. Those are good signs for him, that he's taking it a little bit more seriously and working harder." Enamored of his tremendous potential, the Bucks had their eyes on Henson on draft day, but they didn't think he would fall to them at pick No. 14. When he did, there was no hesitation to take him. "I think everybody in the league had him in the top 10 somewhere," Bucks assistant coach Jim Boylan said. "But, in the draft, that happens all the time. There's a guy or two that somehow slides for whatever reason. I think that's what happened to John. Lucky for us, we were able to catch him where we did." It's easy to see why the Bucks are happy to have him. His 7-foot-4 wingspan and tremendous athletic ability stand out. Henson has shown a tremendous ability to finish with his nondominant left hand. In fact, he uses it almost exclusively to finish around the rim. In eighth grade and 6-foot-1 at the time, Henson was forced to play point guard when injuries and discipline sidelined the only two point guards on his team. He had to learn to dribble and finish with his left hand and has preferred it ever since. "Overall, he has shown enough right now that you say, 'OK, this is a kid we're going to work with,' Boylan said. "We're looking forward to a good, solid offseason with another summer league, getting him minutes when we can this year. He's gotten his feet wet. "You take your licks out there sometimes, but he responds and comes back to practice. He practices hard and keeps his head up. He knows there's a road you have to take to get to where you want to go. Sometimes that road has a few bumps in it." Henson has shown in two games against two of the best teams in the league his ceiling is high. Talented players are often overcome by impatience. That's not the case with Henson, as he understands becoming an impact player requires time. "The main thing that I have to do is show my consistency on a regular basis," Henson said. "Hopefully I'm mature enough to do that. "I think I figured out what I can do to be successful in this type of system. That's diving. That's what I've been trying to do, and that's what they told me to do." Consistency is what Skiles is looking for. "If you care at all about a guy reaching his potential, it isn't just can you go out and have a good game on a given night," Skiles said. "It's working on a guy's habits and teaching him how to be a pro and how to prepare himself. "There's a lot that goes into it if you are thinking long term for a guy like John, or Doron (Lamb) or Tobias (Harris) or any of our young guys. Then you hope when they have opportunities that they go in and be productive and things like that. If they can and they are moving in the right direction in other areas, they'll keep getting a chance." Henson admitted he pressed following the Miami game. He tried to eat the same thing for breakfast, lunch and dinner, trying anything to duplicate his success. According to Skiles, Henson's performance Thursday will earn him another chance, but how does he prevent pressing again? "Just come out there with energy, rebounding and playing hard," Henson said. "Everything else will fall into place." Henson isn't the only Bucks rookie who has shown long-term potential. Second-round pick Doron Lamb has impressed the Bucks enough that they believe he's a piece of the puzzle going forward. With Beno Udrih sidelined with a sprained right ankle, Lamb was thrown into the fire before he was fully ready. He was often caught just running around on offense and suffered through an 0-for-18 shooting slump in December. "It's a hard league for veterans, so it's a hard league for rookies," Skiles said. "It can be unforgiving, so if you have a couple bad games, it's not like you play Saturday against somebody and the following Thursday against somebody. You can have a bad four days, and you're 0-for-18. It happens that fast." But Skiles who has stated numerous times that he believes Lamb will be a very good defensive player can relate to the role Lamb is in because he once played a similar one during his career. "You can check into a game and go 1-for-4," Skiles said. "You know if you got two more you'd be 3-for-6. You just don't get them because you check out of the game. It's just the nature of it. That's not an easy role for a guy to learn how to play in." And while Lamb appears to have fallen out of the rotation, even with Udrih out, he's shown enough to prove he's going to have a professional career, continuing Milwaukee's tradition of hitting on second-round picks. The challenge going forward for both rookies will be continuing to improve, even if minutes don't come consistently. "Rookie season, man," Henson said. "All the guys said they've been through the same thing. So it's something I've got to go through and adjust to." Follow Andrew Gruman on Twitter.
Original Story:
http://www.foxsportswisconsin.com/01/...
THE BACKYARD
BEST OF MAXIM
RELATED ARTICLES
MILWAUKEE -- The Milwaukee Bucks were expecting to play without Beno Udrih this weekend, but Udrih is giving it a go Friday night against Houston. After practice Thursday, Bucks coach Scott Skiles wasn't confident Udrih's sprained right ankle would allow him to play, and the backup point guard sat out of Friday morning's shootaround. "We haven't seen him (on...
MILWAUKEE -- Just as the Milwaukee Bucks' guard rotation was back in tact, backup point guard Beno Udrih's sprained right ankle has flared up again. Udrih will miss Wednesday's game against San Antonio with the same injury that's caused him to miss 12 games this season. Injured initially Nov. 30 in Minnesota, Udrih returned on Dec. 26 against Brooklyn, but played...
The Milwaukee Bucks have been one of the most surprising NBA teams this year, as the Bucks currently have a record of 16-13 and are the sixth seed in the Eastern Conference as of today. However, it is well known that they have a very interesting roster, headlined by Brandon Jennings and Monta Ellis, both scoring guards, who will both most likely be free agents at the end of the...
ST. FRANCIS, Wis. The dreaded back-to-back in the NBA. Nobody likes them, but everybody has to play them. And they haven't been kind to the Milwaukee Bucks over the course of the last three seasons. Since making the playoffs in 2009-10, the Bucks are just 19-33 in second games of back-to-backs, including a 2-5 mark this season. The numbers don't lie and make it clear to...
MILWAUKEE -- The way the San Antonio Spurs are currently playing, it's going to take a perfect performance from an opponent to beat them. Flying under the radar as they so often do, the Spurs put on a clinic Wednesday night at the BMO Harris Bradley Center, leading for all but 40 seconds in a 117-110 win over the Bucks. It was San Antonio's league-leading seventh victory...
It's been awhile since we've an 180 degree lay-up in an NBA game but Bucks guard Monta Ellis pulled one off earlier tonight against the Houston Rockets.Watch as Monta goes right to the cup against Omer Asik and somehow makes the lay-up with his head pointed away from the hoop:
MILWAUKEE (AP) -- Tim Duncan had 28 points, 13 rebounds and six assists, and the San Antonio Spurs used torrid first-half shooting to beat the Milwaukee Bucks 117-110 Wednesday night for their seventh consecutive victory. Tony Parker added 23 points and 11 assists for the Spurs, who shot 52 percent from the field for the game and withstood a second-half rally by the Bucks. Brandon...
Tony Parker and Brandon Jennings will be the matchup for tonight's game between the San Antonio Spurs and Milwaukee Bucks. Parker had a better game in their first meeting with 22 points and 10 rebounds (54% shooting) in 36 minutes while Jennings had 14 points and 4 assists (33% shooting), well below his season average. Even with Parker's better offensive performance,...
The slumping Milwaukee Bucks have already beaten the Indiana Pacers twice but both of those games were played on their home floor. For Saturday night's matchup, the Bucks have the more daunting task of traveling to Indianapolis, where the Pacers have won six in a row. Milwaukee snapped a five-game skid to Indiana with a 99-85 win Nov. 14, and Brandon Jennings' season-high...
MILWAUKEE -- James Harden scored 29 points and Carlos Delfino made six of seven 3-point attempts, leading the Rockets to a 115-101 victory over the Bucks Friday at the BMO Harris Bradley Center. Playing against his former team, Delfino finished with 22 points. Toney Douglas and Patrick Patterson had 18 apiece and Omar Asik added 13 for the Rockets, who won their third in a row...
MILWAUKEE -- Tim Duncan had 28 points, 13 rebounds and six assists to lead the San Antonio to a 117-110 victory over the Milwaukee Bucks on Wednesday. Duncan hit 11 of 20 shots, pacing a San Antonio offensive attack that made 46 of 89 shots from the field (51.7 percent) and hit nine of 17 3-pointers. Tony Parker pitched in with 23 points and 11 assists, and Manu Ginobili added...
Bucks News

Delivered to your inbox

You'll also receive Yardbarker's daily Top 10, featuring the best sports stories from around the web. Customize your newsletter to get articles on your favorite sports and teams. And the best part? It's free!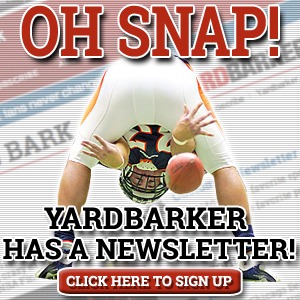 Latest Rumors
The Backyard

Today's Best Stuff

For Bloggers

Join the Yardbarker Network for more promotion, traffic, and money.

Company Info

Help

What is Yardbarker?

Yardbarker is the largest network of sports blogs and pro athlete blogs on the web. This site is the hub of the Yardbarker Network, where our editors and algorithms curate the best sports content from our network and beyond.