Found November 16, 2012 on NorthWest Sports Beat:
PLAYERS:
Pat Sullivan
,
James Harden
,
Chandler Parsons
,
Jeremy Lin
,
J.J. Hickson
,
Omer Asik
,
LaMarcus Aldridge
,
Royce White
,
Carlos Delfino
TEAMS:
Houston Rockets
,
Portland Trail Blazers
,
Sacramento Kings
,
Oklahoma City Thunder
An early-season rematch The Portland Trail Blazers avoided becoming the Western Conference's worst team in Wednesday's win against the Sacramento Kings, and a victory against the Houston Rockets would help establish momentum heading into an easier part of the schedule. Matchup: Portland (3-5) vs. Houston Rockets (4-4) Venue: Rose Garden Arena Time: 7:00 PM PT Date: Friday, Nov. 16, 2012 These two teams have already faced off once this season in an overtime game that went Portland's way. Game Notes/How They Match Up The Trail Blazers are set to take on the Rockets. (Photo: Pat Sullivan/AP) The Trail Blazers and the Rockets are each coming off a victory heading into this matchup, but both are also in the midst of a dry spell. Each team has lost four of its last six contests, and while it's still early in the year, that is a concerning trend for these two fanbases. On offense, these two teams have been extremely even up to this point. They are 15th (PDX) and 17th (HOU) in points per game, and they are 22nd (PDX) and 25th (HOU) in field-goal percentage. The Rockets run a faster pace, but Portland likes to push the tempo as well. On defense, Houston may not be great, but they certainly have the edge against the Blazers. Portland is 27th in the NBA in points allowed, while Houston is 17th. The Blazers allow their opponents to shoot 49.4 percent from the field, while the Rockets hold their opponents to 43.6 percent. What to Watch: Portland If the Blazers want to win this one, they have to do one of two things: run a faster pace, or play better defense. The Blazers are a team that can get out and run, but we've yet to see them truly succeed in that style of offense. With Houston running a similar pace, Portland must score at a higher rate than their opponents if they want to make up for their defense, which is allowing more than 100 points per game. If Portland is not able to control the tempo, and they cannot score quickly enough to outscore Houston, they must step it up on the defensive end. Houston may not be the best offensive team in the league, but the Blazers have made a few offenses look really good early in the year. Getting stops is going to be key if they can't get out in transition, and it will be the only way they find success if their offense isn't clicking. What to Watch: Houston The Rockets are 4-4 on the season, and how many points James Harden scores has had a direct impact on the team's success up to this point. Harden has averaged 33 points in wins and 19.75 points in losses.  He's been held to 24 points or fewer in all of the team's losses this season, as it's become clear that the Rockets' success lies almost directly on the shoulders of their 2-guard. As the team's leading scorer by a long shot, Harden is the guy to keep an eye on if you're Portland. Chandler Parsons is second with a 12.4 points-per-game average and Jeremy Lin is third at 10.9, but Harden is the man when it comes to putting the ball in the basket. This is a young team who needed a leader when they traded for the former Oklahoma City Thunder. He has given them that leadership, but when he's been contained by defenses early in the year, the team has trouble compensating. Asik and Hickson are two of the NBA's best rebounders. (Photo: Xinhua/Song Qiong) Key Matchup As fun as it's going to be to watch Wesley Matthews play against Harden for the second time this season, the battle down low between J.J. Hickson and Omer Asik could have a big impact on the final result. Both players are averaging right around 11 points per game on the season, but their impacts are going to be felt most in the rebounding game. They are both hustle players who can earn their teams extra possessions with good timing and ruthless aggression. Asik is good on defense, but he's only averaging 1.25 blocks per game. Hickson has the athletic advantage, and if he wants to assert himself offensively, he should be given the opportunity. Defensively, Hickson just needs to continue to stay gritty. You know Asik isn't going to put up a ton of points in this one, so if the Blazers' undersized center can stand his ground and stay out of foul trouble, he has the potential to be one of the biggest difference makers whether he scores or not. Injury Report Portland: DAT-TO-DAY—LaMarcus Aldridge Houston: OUT—Royce White, DAY-TO-DAY—Carlos Delfino Prediction The Trail Blazers may have beaten the Rockets earlier in the season, but that in no way guarantees a victory this time around. Portland is still learning how to win games, and they haven't found success against a team that is .500 or better since the third game of the year. Blazers 92 – Rockets 99 CLICK HERE TO CHECK OUT THE BLAZERS BLOG IN OUR CLUBHOUSE TODAY AT NWSB!
Original Story:
http://www.nwsportsbeat.com/trailblaz...
THE BACKYARD
BEST OF MAXIM
RELATED ARTICLES
Lillard, shooting, save the day The Headline: The Trail Blazers finally find win No. 3 on the back of Damian Lillard, topping the Kings 103-86 Portland Trail Blazers vs. Sacramento Kings When: 10:00 ET, Tuesday, November 13, 2012 Where: Sleep Train Arena (Sacramento) Officials: Dan Crawford, Bennie Adams, Josh Tiven Attendance: 10,153 Love 'em 1. Damian Lillard takes control Lillard...
Nicolas Batum had a career-high 35 points, rookie Damian Lillard sparked a late comeback and the Portland Trail Blazers beat the Houston Rockets 119-117 in overtime Friday night. LaMarcus Aldridge had 29 points for Portland, including a tiebreaking free throw and key turnaround jumper in the extra session. Lillard, a first-round pick out of Weber State, scored 16 of the Trail Blazers...
I moved to Portland 18 months ago and it has been one of the best decisions of my life.  Since moving here, I have enjoyed discovering the great culture that Portland has to offer.  Last weekend, I went to a Portland Winterhawks game and my experience was so great, I really wanted to write about my time there.  The game was held at Veterans Memorial Coliseum, a great old arena...
PORTLAND -- Nicolas Batum scored a career-high 35 points and rookie Damian Lillard put up 18 of his season-high 27 points in the second half as Portland upended Houston 119-117 in overtime Friday night at the Rose Garden. LaMarcus Aldridge added 26 points for the Blazers (4-5), including a turnaround 10-footer with 37 seconds left in overtime that provided a 119-116 lead. Batum...
Tweet Houston Rockets rookie forward Royce White struggles with anxiety disorder, but that did't stop the Rockets from drafting him 16th overall in the 2012 NBA Draft. White has yet to play in a regular season game for the Rockets this season and was recently demoted to the D-League. White responded by taking a leave [...]
The timetable for the Rockets is wider than it is for the Knicks, giving Jeremy Lin more room to develop his game.
The Portland Trail Blazers aren't getting much bench production and their defense has to get better, but they're hard to beat when they're hitting from 3-point range. The Houston Rockets found that out earlier this month. Portland will try to avoid a fourth consecutive home loss Friday night when the Rockets open a three-game western swing. It's still early, but...
The Wizards have signed Shaun Livingston.
James Harden scored 30 points, Omer Asik added 15 points and 12 rebounds, and the Houston Rockets held off the New Orleans Hornets 100-96 on Wednesday night. Harden went 10 for 20 from the field but only 1 of 7 from 3-point range. He reached 30 points for the third time in seven games with the Rockets. Greivis Vasquez scored a career-high 24 for the Hornets, despite hurting his...
HOUSTON -- The newly constructed Houston Rockets showed Wednesday that they could deal with an unexpected reversal of fortunes. Two nights earlier, the Rockets erased a 17-point deficit, blew past the Heat, and then watched as LeBron James led Miami to victory late. On Wednesday night, the Rockets fashioned a seemingly insurmountable lead, only for the New Orleans Hornets to methodically...
NBA News

Delivered to your inbox

You'll also receive Yardbarker's daily Top 10, featuring the best sports stories from around the web. Customize your newsletter to get articles on your favorite sports and teams. And the best part? It's free!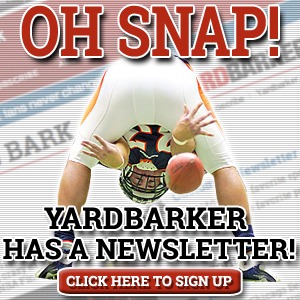 Latest Rumors
Best of Yardbarker

Today's Best Stuff

For Bloggers

Join the Yardbarker Network for more promotion, traffic, and money.

Company Info

Help

What is Yardbarker?

Yardbarker is the largest network of sports blogs and pro athlete blogs on the web. This site is the hub of the Yardbarker Network, where our editors and algorithms curate the best sports content from our network and beyond.