Posted January 17, 2013 on AP on Fox
NBA players should consider whether they want to keep Billy Hunter as executive director of the players' association after a series of wrongdoings, according to a review of the union released Thursday. The report found no evidence of illegal use of union funds, but revealed that Hunter withheld knowledge that his contract was never properly approved, used poor judgment with his hiring practices and spent improperly on travel and gifts. The eight-month review by the firm Paul, Weiss, Rifkind, Wharton & Garrison LLP urged players to consider Hunter's position when they meet next month at the All-Star break. ''Based on the findings of this report, the NBPA should consider whether Mr. Hunter should remain as the Union's Executive Director and whether new and more effective controls should be enacted to govern the NBPA, its Foundation and its Executive Director, whoever that may be,'' the report said. Hunter, 70, said in a statement that he looks forward to continuing his work with the NBPA and was pleased the report found he did nothing illegal. The report states that Hunter's actions were ''inconsistent'' with his financial obligations to the union and ''paid little attention to the appearance of impropriety.'' It adds that ''his conduct could foreseeably create and did not properly manage conflicts of interest.'' Because Hunter's $3 million per year contract, signed in 2010 and to run through either 2015 or 2017, was never properly approved, the report finds that players are under no obligation to keep him. If they do, they can either do so under the current terms or may wish to hire independent counsel to negotiate new terms. According to the report, Hunter was aware by at least November 2011 that the executive committee and player representatives had not approved the deal according to union bylaws. ''Regarding my contract - my third in a long tenure of the organization - it was ratified by the NBPA Executive Committee and signed by president Derek Fisher,'' Hunter said. ''I believe the contract and extensions are valid. I am pleased to discuss with the player representative board any concerns about my contract.'' The review was sought in part by Derek Fisher, the union president who clashed with Hunter during and after the NBA lockout that lasted from July through November 2011. ''As there is an ongoing investigation by the government as well, I hope that this is a chance for us to become an upstanding, strong organization with the sole purpose of serving the best interests of current and future players,'' Fisher said. The report cites areas where Hunter should have known better, particularly when it came to hiring family members. The union either employed or worked with many people who had ties to Hunter, who hired his daughter and nephew, permitted a daughter-in-law to remain on staff, and spent more than $80,000 of union funds to evaluate an investment in a banking firm that employed his son. ''No matter the explanation, when viewed collectively, his choices created the appearance that he operated the union in part for the benefit of his family and friends,'' the report said. ''The appearance of favoritism has damaged the union. Mr. Hunter's pattern of involving friends and family in union business contributed to a deep rift among the NBPA staff.'' The report found that Hunter also spent more than $100,000 of union funds to purchase gifts for executive committee members, including a $22,000 watch for Fisher in June 2010, and that he made ''questionable choices'' when charging travel expenses to the NBPA. The investigation began in April 2012 and included reviews of documents, financial records and NBPA emails, along with interviews of more than three dozen witnesses. It questioned a payment he received for unused vacation time and the way he filed travel expenses, but couldn't prove they were illegal. ''Our investigation has concluded that the facts do not show that Mr. Hunter engaged in criminal acts involving embezzlement or theft of union funds,'' the report states. ''Nevertheless, in our judgment, the facts do show that, at times, Mr. Hunter's actions were inconsistent with his fiduciary obligations to put the interests of the union above his personal interests.'' Hunter could be paid between $12 million and $18 million, based on the terms of the contract. But the report states that players would have ''powerful arguments'' that the contract was never legal if an attempt to remove Hunter led to litigation. Hunter cited the union's growth since he took over in 1996 and sought to further strengthen the organization. ''Prior to the report's issuance, the NBPA began implementation of some of the recommendations suggested, including a revised hiring policy and a new anti-nepotism policy. I look forward to continuing my work with the NBPA, adopting additional recommendations from the report and opening a new chapter of NBPA governance,'' Hunter said. ''I believe through these steps the NBPA will emerge from this review a stronger organization and continue to meet the needs of its membership. I will be reaching out to the membership to discuss the report and address ways to pursue the best path forward for the NBPA.''
Original Story:
http://msn.foxsports.com/nba/story/bi...
THE BACKYARD
BEST OF MAXIM
RELATED ARTICLES
OOPS
National Basketball Players Association executive director Billy Hunter signed a 5-year deal in 2010. One problem: It never got the proper player representative approval.
A review of the NBA's players' association found that executive director Billy Hunter did nothing illegal with union funds, but enough wrong that players should consider whether he should remain in his position. The report revealed that Hunter's current contract was never properly approved and he failed to disclose that information to the NBPA's executive committee...
During the NBA lockout, there were whispers that Billy Hunter, the Director of the National Basketball Players Association, wasn't really moving in the best interest of the players. At the end of the 2012 regular season, NBPA President, Derek Fisher requested an audit of the finances but was shot down by Hunter. Well it seems there was a good reason why Hunter didn't want the...
Moral of the story: Never trust a black man with Thomas Jefferson wig.
Billy Hunter's five-year, $15 million contract extension in 2010 as executive director was never approved by player representatives.
Billy Hunter is planning on continuing as executive director of the NBPA despite several findings against him released in a report on Thursday.
After seventeen years, the days may be numbered on Billy Hunter's tenure with the NBPA. In other news, TNT NBA analyst Charles Barkley is headed back to the broadcast booth, and ESPN's Brent Musburger denied [...]
NBA News

Delivered to your inbox

You'll also receive Yardbarker's daily Top 10, featuring the best sports stories from around the web. Customize your newsletter to get articles on your favorite sports and teams. And the best part? It's free!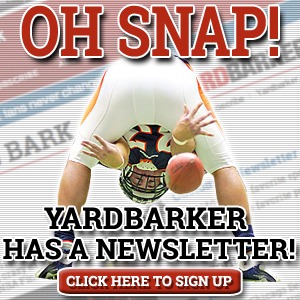 Latest Rumors
The Backyard

Today's Best Stuff

For Bloggers

Join the Yardbarker Network for more promotion, traffic, and money.

Company Info

Help

What is Yardbarker?

Yardbarker is the largest network of sports blogs and pro athlete blogs on the web. This site is the hub of the Yardbarker Network, where our editors and algorithms curate the best sports content from our network and beyond.