INDEPENDENCE, Ohio -- When youre a team like the Cavaliers, its easy to feel like youre getting a raw deal. Small market. Losing record. Lots of young players. In the NBA, that type of reputation doesnt exactly garner a lot of respect. Not from opposing teams, not from major media outlets, and certainly not from the officials. Now, no one is suggesting the NBA office has set out to rip off the Cavs -- because its not. Nor is anyone saying the refs enter games making a conscious effort to favor the Cavs opponents -- because theyre not. But anyone who follows the NBA has heard of the superstar call. Anyone who follows the NBA knows the best players rarely foul out of games. And anyone who follows the NBA is well aware that rookies and role players usually dont get calls. Again, none of this is mandated by the league. So dont get the wrong idea. Its just that, well, in the NBA, you have to earn respect from the officials. Right or wrong, folks, thats just the way it goes, and the way it always has. So when you see Cavs rookie center Tyler Zeller get clubbed under the basket with no whistle it likely aggravates you. It aggravates Zeller and the Cavs, too. Especially when Zeller gets called for a ticky-tack foul at the other end. The same applies to rookie guard Dion Waiters and second-year forward Tristan Thompson and on and on and on. So, whats Cavs coach Byron Scott to do? The answer is probably not a whole lot. Not anything, really. Referees are not going to give us a lot of calls, period, Scott said. I told our guys that before the season even started. So don't cry about it. Just keep playing. As for earning the refs respect, well, theres no really predicting how that works, either. As commission David Stern will tell you, the refs arent robots. Theyre actually real live humans who make mistakes. Everyone hates them for it, but hey, thats reality. The only way we're going to get their respect is just by playing hard every single night, Scott said. We know we're getting hammered a lot and we're not getting calls. But at the end of the day, we look at the stats and we're right there -- either even or (with) more free throws attempted than our opponent. So we can't cry about it too much. Of the 30 NBA teams, the Cavs rank 19th in free throws attempted at 22.6 per game. Thats almost nine less than the league-leading (and league-darling) Lakers and their star-studded lineup of Kobe Bryant, Dwight Howard and others. As of Dec. 4, the Lakers were attempting a whopping 31.3 foul shots a night. On the bright side, the Cavs (4-14) are beginning to make the most of the freebies theyre occasionally given -- having improved from their struggles from the line earlier this season. Either way, Scott has been able to maintain his composure, keeping his cool and avoiding picking up technicals, or worse, getting tossed from games. Thats pretty much by design, too. My problem is, when I get a tech, I kind of go overboard, Scott said, smiling. So it kind of goes from techs to 35,000 fines or ejections. I'm trying to keep my cool as much as possible. Its not always easy, but when youre the Cavs, what choice do you really have? Dribbles Power forward Kevin Jones, recalled from the D-League Canton Charge on Tuesday, says he wasnt deterred in his quest to return to the Cavs. Jones was waived at the end of training camp. I always kept faith in myself, he said. I just so happened to be in a great situation in Canton. I was familiar with Coach (Alex) Jensen. It gave me an opportunity to grow. Jones recorded four double-doubles in five charge games. He comes to the Cavs with D-League averages of 23.6 points and 12.6 rebounds per game. Dion Waiters did not practice Tuesday and is questionable for the Cavs home game Wednesday vs. Chicago. Waiters sprained his left ankle in Saturday's loss to Portland. He then missed Mondays game at Detroit. If Waiters cant go, Scott said hes likely to use a different starting lineup than the one that started Monday. In that game, an 89-79 loss, Omri Casspi started at small forward, with Alonzo Gee moving to shooting guard. However, the Cavs trailed 30-17 at the end of the first quarter. Just looking at that aspect of it, I would have to say right now, Im about 75 percent sure it probably won't be the same lineup, Scott said. He did not want to elaborate beyond that. The Cavs-Bulls game is scheduled to tip off at 8 p.m. It will be televised by FOX Sports Ohio, with the Cavaliers Live pregame show starting at 7:30. Follow Sam Amico on Twitter @SamAmicoFSO
Original Story:
http://www.foxsportsohio.com/12/04/12...
MORE FROM YARDBARKER
NBA News

Delivered to your inbox

You'll also receive Yardbarker's daily Top 10, featuring the best sports stories from around the web. Customize your newsletter to get articles on your favorite sports and teams. And the best part? It's free!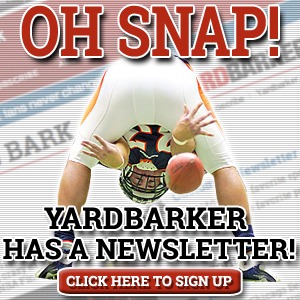 Latest Rumors
Best of Yardbarker

Today's Best Stuff

For Bloggers

Join the Yardbarker Network for more promotion, traffic, and money.

Company Info

Help

What is Yardbarker?

Yardbarker is the largest network of sports blogs and pro athlete blogs on the web. This site is the hub of the Yardbarker Network, where our editors and algorithms curate the best sports content from our network and beyond.