In the Big Three era the Celtics have offensively been a penetrate and pass offense. They rely heavily on points off fouls and a high field goal percentage yielded from finding high percentage shots by exploiting defensive rotations. This style of play also led to one of the consistently best team defensives in the NBA because Boston would omit rebounding to solidify their transition defense and take away points from fast break teams like Miami.   Currently the Celtics are at the midpoint of the season with a 20-21 record and its time for a change. The aging Celtics have always been a playoff team and really increase the intensity during the post season, but they wont get there this year unless they quickly mix some things up. I strongly believe that the Celtics need to start Sullinger or at least increase his playing time to over 25 minuets a game. I got this figure from looking at Sullingers minutes this year and notice that the relationship of his minutes and effectiveness increases directly. If you look at the chart you can see how effective Sulliger is when he gets an adequate amount of playing time. His big 6'9" 260lbs frame, ball popping palm strength, and quick, not high, leaping ability make him a much better rebounder than Brandon Bass. Sullivan also is one of the few rebounders to constantly stay aware of his positioning in the paint when its comes to rebounding. Also like Dennis Rodman, Sullinger, has a great sense of predicting where the ball will bounce. To my understanding it seems like Doc Rivers has decided to stick with Bass at starting power forward because of his ability to make jump shots along the baseline and elbows. But if you look at the NBA.com statisitics behind their effectiveness on the court the Celtics are a much better shooting and rebounding team with Sullinger on the floor. You'll also notice that from the NBA.com figure that when Sullinger is on the court not only does the offensive rebounding stats increase by at least 10% of the teams average but also the three point shooting percentage goes up when he's on the floor. The reason for this is simple. With Sullinger in Kevin Garnett is able to spread out more and get into his midrange game. When KG spreads out he brings more attention than Bass would. This creates more space for the guards Rajon Rondo, Avery Bradley, or Paul Pierce to drive to the lane, which they've struggled with at times this season. This difference helps the team the most. Getting the guards points in the paint builds shooting confidence, results in foul shots, and leaves the three point shooters like Terry or Peirce open. Sullinger's offensive rebounds are then allowing our shooters to get more open shots or getting easy put back buckets where most the rookies 6.2 ppg come from. I am not trying to knock on Doc Rivers, In my opinion he is the best coach in the NBA. I feel like he hasn't but in Sullinger because he is so slow and can run back on defense as well as Bass or Jeff Green can. That being said Sullingers plus and minus ratings say otherwise. Granted that plus and minus ratings are not really excepted as a reliable NBA statistic is hard to ignore how many times Sullungers name comes up in the top 5 player lineups for the Celtics.   The red line is the current starting lineup. The green line is the lineup I would like to see Rivers play. I attribute that lineups low +/- to the amount of losses the Celtics have and not the play of Terry and Sullivan. Also on that note I wouldn't mind seeing Bradley start because of his ability to drive and quickness but I think that a 3 point threat like Terry would be more needed if the Celtics went that big. This chart is also very complimentary of the rookie out of Ohio State because it shows his ability to not get beat while on the court. He might not be able to run the floor as well as other Celtics but in half-court defense his defensive rebound takes away second chances and easy points and his toughness and shot blocking prowess help keeping guards out of the paint. Lastly, with that the green highlighted lineup KG Rondo and Peirce are all tremendous rebounders for their position as well, so with the addition of Sullinger the Celtics could easily break top 20 in the league in rebounding. I won't go too big in the ranking because its not in Doc's philosophy to because a top 10 ten rebounding team even though they have the talent to do so if they chose.
Original Story:
http://nbaatlantictwine.com/jared-sul...
MORE FROM YARDBARKER
Celtics News

Delivered to your inbox

You'll also receive Yardbarker's daily Top 10, featuring the best sports stories from around the web. Customize your newsletter to get articles on your favorite sports and teams. And the best part? It's free!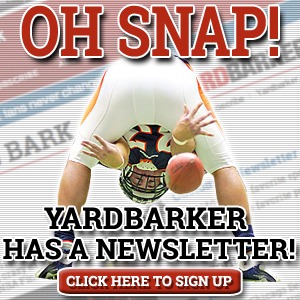 Latest Rumors
Best of Yardbarker

Today's Best Stuff

For Bloggers

Join the Yardbarker Network for more promotion, traffic, and money.

Company Info

Help

What is Yardbarker?

Yardbarker is the largest network of sports blogs and pro athlete blogs on the web. This site is the hub of the Yardbarker Network, where our editors and algorithms curate the best sports content from our network and beyond.