Hopefully these two can find their rhythm and keep the fist pumps rolling We all know Rondo is gone and isn't coming back. I for one think the Celtics can still make a run without him. It seems like I'm in the minority here, but I think that we are deeper than we have been at the guard position in quite some time, and can still coast to the playoffs (maybe not as simple as before) and win some series if we stay healthy (an absolutely monstrous "if"). We still have leaders and veterans on the court in Kevin Garnett and Paul Pierce, and our bench has actually saved us in a few games this season. Having said that, guards Jason Terry and Courtney Lee must step up in order for that playoff run to happen, which I see happening. We know what we are getting with Leandro Barbosa, as well as Avery Bradley, who will impact the game so much on the defensive end every game that I could care less what his offensive numbers are. Bradley is still only averaging 25 minutes a game and will only get better and stronger from here on out (33 minutes per game in April last season). Terry and Lee both underperformed in the first half of the season. I'm not sure if you want to read the following stats. Terry: .429 FG% (.447 career) .358 3P% (.379 career) 2.2 APG (4.9 career) 10 PPG (15.9 career) Lee: .333 3P% (.381 career) 7.2 PPG (9.6 career) Although Lee's stats aren't as poor as Terry's, Lee has not brought the tenacious defensive he was known for in Orlando. He also has not made three point shots consistently. At all (I was hoping Lee would fill the Ray Allen void in that department, and Terry for that matter). This has resulted in Lee's minutes dropping significantly in January (down 6 and 5 minutes per game from December and November, respectively). I understand that both players' minutes this season have been extremely low in comparison to their careers. Terry is playing the least amount of minutes since his rookie season, and over 5 minutes less than his career average.  Lee is averaging just about 4 minutes less than his career average, and is reportedly unhappy with how he has been used in Boston. But now that Rondo is out, this means more minutes for both of them, and I believe they are going to make the most of it. We can already see signs of an increase in minutes, seeing how The Jet played more minutes in Rondo's first game out against Miami than any game in January, and Lee has played 26 minutes a game in both the last two games (after averaging 19.5 in January). They have actively contributed to the Celtics' two game winning streak without Rondo, whether it be key shooting from Terry or Lee keeping up the intensity on defense. If Terry and Lee can play like everyone knows they can, we are looking at a backcourt of Avery Bradley, Jason Terry, Courtney Lee, and Leandro Barbosa (Jeff Green can also play the 2 when necessary). This team can still be dangerous in the playoffs if we can stay healthy like I previously stated (knock on wood 1,000 times). I understand that everyone is going to be asked to do more, including The Truth and KG, but with the amount of heart this team has, I don't see that being a problem. There are some things that are out of the Celtics control, like what happened to Rondo, but one thing I do know is that the Celtics are going to give it everything they've got, and I still think that's enough. And no, don't get me started on Jared Sullinger's back.
Original Story:
http://www.bostonsbettah.com/?p=5686
MORE FROM YARDBARKER
Celtics News

Delivered to your inbox

You'll also receive Yardbarker's daily Top 10, featuring the best sports stories from around the web. Customize your newsletter to get articles on your favorite sports and teams. And the best part? It's free!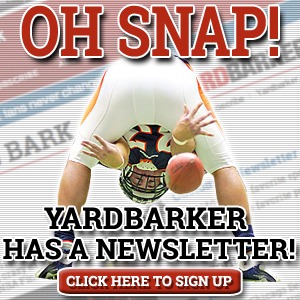 Latest Rumors
Best of Yardbarker

Today's Best Stuff

For Bloggers

Join the Yardbarker Network for more promotion, traffic, and money.

Company Info

Help

What is Yardbarker?

Yardbarker is the largest network of sports blogs and pro athlete blogs on the web. This site is the hub of the Yardbarker Network, where our editors and algorithms curate the best sports content from our network and beyond.