Found September 11, 2013 on That NBA Lottery Pick:
If you have followed TNLP for the last month or so, then you probably saw a collection of posts detailing the Twitter romance between Andre Drummond and actress Jennette McCurdy. Earlier today, Jennette penned an article for the Wall Street Journal Speakeasy about meeting Andre and act of creating a connection with something through social networking. Below is an excerpt of the lengthy article detailing her thoughts about how the relationship started and her thoughts about meeting Andre in person after only conversing with him online and over the phone: A month and a half ago, I logged onto Twitter and saw my timeline clogged with people asking me to follow some account called "@DRE_DRUMMOND_." Five tweets are easy to ignore; hundreds are not. Impressed by the amount of energy centered on this account, I of course had to click on it. I first read the bio attached:Official Twitter of Andre Drummond. Former UCONN HUSKY F, Now a Detroit Piston. Live by GOD, #T.A.G.O.D. Curious and admittedly ignorant in the sports arena, I took to Google for some research. I read the guy's Wikipedia page… confronted by statistics and a bunch of basketball jargon, I gathered that he was gifted at basketball… and super, super tall. Not yet satisfied with my knowledge of this guy's deal, I backtracked on his Twitter page a few months and checked out his Instagram… he appeared personable, youthful, and fun. And judging by the amount of me-related posts he had shared, it seemed he had been expressing his crush on me for quite some time. I found it sweet, gutsy, and flattering. It's hard not to be impressed by a boy who will express his feelings for you in front of hundreds of thousands of people. I followed him back on Twitter and sent him a public message. We had a brief banter and then he sent me a private message with his phone number. Inevitably, I utilized it. Text conversations started, followed by phone conversations, followed by daily hour-long FaceTime chats. He sent me flowers and gifts. I was giddy in the way I hate girls to be. In this section, Jennette speaks about her concerns and thoughts about meeting Andre for the first time in California: A few weeks after we started talking, Andre told me he was going to come visit California. I was excited. Then, as his visit crept closer, I began to feel a little unnerved. What if my fears of the overhype of cyberspace played out in my life? Granted, Andre and I had much more personal communication than the few flirty public tweets we would send each other every couple of days, but still… When you don't have a million people telling you how cute your attempted date joke was like they tell you how cute your emoticon tweet exchange was, will any real spark exist? Will the chemistry between two people fall short of the buzz of millions? Maybe the more really is the merrier… Also, what if the person I had built up in my head was different than the person I'd soon be sitting across from? What if technology aided and enhanced our conversations to the point where we felt crippled without it? What if two screens cannot properly replicate two humans after all? Turns out, they can't. Overall, the Andre Drummond I got to know in person is the same person he projects online, but it's important to remember that the image displayed through a screen is in fact just that – a display. A person doesn't converse in 140 characters, they don't react in filters, and a well-played moment doesn't loop itself every 6 seconds. We don't live our life in glossy little quips, blips, and fragments, regardless of the fact that that's what we're encouraged to do in this day and age. These days with the nature of "cat fishing" and "fake online relationships", it's nice to hear that the Internet can bring two people together and while we don't know where the Andre Drummond/Jennette McCurdy relationship will end up, it does speak to the power of the Interweb.
Original Story:
http://thatnbalotterypick.com/jennett...
THE BACKYARD
BEST OF MAXIM
RELATED ARTICLES
The agent of Chicago Bulls forward Luol Deng said that the two-time All-Star will explore free agency options after this upcoming season. The Bulls and Deng according to reports have stopped all talks on a contract extension until after seasons end. Deng, 28, is entering the final year of his six-year, $71 million deal with the team. Deng has averaged 16.0 points and 6.4 rebounds...
The Detroit Pistons are one of the more interesting teams heading into the 2013 NBA season after an off-season that led to the acquisition of both Josh Smith and Brandon Jennings. Are they a playoff team? Should be. I have a few concerns about just how exactly the spacing will work, but we'll see. Naturally […]
For those of you trying to look for the next "lob city", you might want to take in a Detroit Pistons game this year as according to forward Josh Smith as he says that next season, it will be a race to the rim. Smith recently spoke with Pistons.com's Keith Langois and here is what he said about his new team and "the race to the rim": "I feel great about my choice," Smith...
Joe Dumars had Josh Smith at hello when they met at the stroke of midnight as the door to free agency swung open on July 1. But if Smith felt good about his decision to sign with the Pistons then he feels better about it now. "I feel great about my choice" Smith said after a brisk workout Wednesday at the team's practice facility. "Our team our roster is very impressive to...
(Photo credit: Dan Lippitt/NBAE/Getty Images) Chauncey Billups returns to his former championship city for the 2013-'14 season and will join some young players that have been proving themselves to be threats in the near future; maybe even this season. Andre Drummond and Greg Monroe, 20 and 23 respectively, are a pair of guys that are part next generation of great players in the...
When Bill Laimbeer was a charter member of the Detroit Pistons' Bad Boys era, he was one of the most hated players in the NBA. While he has found success as a coach in the WNBA, he has never been…Read more →
Detroit had a very busy off-season, acquiring the likes of Brandon Jennings, Josh Smith and former Piston Chauncey Billups. Many expect them to be a playoff team this upcoming season. Jennings will have to switch up his game style a bit, but he seems very willing to do so in order to win. The 4-year pro is real high on the Greg Monroe and Andre Drummond duo inside. "Andre Drummond...
Pistons News

Delivered to your inbox

You'll also receive Yardbarker's daily Top 10, featuring the best sports stories from around the web. Customize your newsletter to get articles on your favorite sports and teams. And the best part? It's free!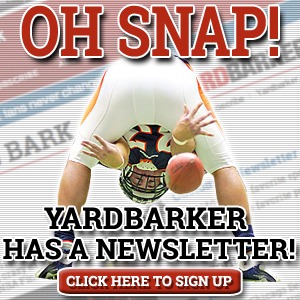 Latest Rumors
Best of Yardbarker

Today's Best Stuff

For Bloggers

Join the Yardbarker Network for more promotion, traffic, and money.

Company Info

Help

What is Yardbarker?

Yardbarker is the largest network of sports blogs and pro athlete blogs on the web. This site is the hub of the Yardbarker Network, where our editors and algorithms curate the best sports content from our network and beyond.