Found December 09, 2011 on Celtics Town:
Celtics big man initiation: Get in an altercation with Zaza Pachulia.Playing with Jermaine O'Neal last season, at least offensively, was sometimes like playing four-on-five — or rather, it was like playing five-on-five, if one of the five players was a six-time NBA All-Star whose legs simply couldn't afford him the lift to affect a game on one end of the court.Due to his great timing, knowledge of angles and intelligent decision-making, O'Neal was still able to impact games when he didn't have the basketball. But offensively, O'Neal posted by far the worst season of his career. His PER (9.2) was significantly less than it had ever been, barely more than half of what it had been the year before (17.9). His offensive game, simply put, abandoned him over the summer of 2010.But O'Neal vows this season will be different.
"I know [coach] Doc [Rivers] was in a tough position last year and I was almost no help on the offensive end last year,'' O'Neal said. "And that's what I want to do. I want to be able to dominate on the defensive end and give Doc an opportunity to, when Kevin [Garnett] gets tired in that low post, give him the opportunity to give it to me and help this team out.''
O'Neal decided to forego offseason surgery on his broken wrist because surgery would have meant the end of his career. Rather than spending his summer resting and healing all the injuries that hurt him last season, O'Neal didn't take much time off at all. (Boston Herald)
"You know, when you go through such a tough year that I went through last year, you ponder whether you want to keep going, as far as spending more time with your family, business or continuing to play," O'Neal said. "When I came back, I felt physically good outside of me getting the back spasms. But my knee felt pain-free. And I wanted to really challenge myself this summer to see just how much my body could take. And I felt like I did that. I wanted to get as strong as possible, as fit as possible, and I put in a lot of time. To be honest, I really didn't take much time off at all."I knew the season probably wouldn't start on time, so I had a little bit more time to really challenge the body. I just got back from Chicago (and renowned trainer Tim Grover). I had a very difficult training session down there, but I felt strong. I didn't have any problems in anything. I really wanted to focus in on the legs — get the legs strong, get the quads really strong so I can control the knee. So we'll see."I think right now at the end of the day, when I look in that mirror, I know that I did everything I can do. I didn't really see my family. My family had to come back here to go back to school in September. I was all over the place."
And the results?
"I believe that conditioning-wise, I can go a lot further," he said. "You can't control injuries and things like that, but physically, if it comes down to pure strength — quads, legs, core, upper body — I'm a hell of a lot stronger."With the Celtics struggling to find proper help inside, he'll have to be."I've been challenged all my life," said O'Neal. "This ain't nothing new. If I was afraid of this challenge, I'd have left. It ain't about no money. I'm not playing for money. This is all pride. This is all pride."
O'Neal talked a good game yesterday. Only time will tell if his body can stick together and allow him to bounce back. From the sounds of it, he's done his part to prepare for a productive season.
Original Story:
http://www.celticstown.com/2011/12/09...
THE BACKYARD
BEST OF MAXIM
RELATED ARTICLES
SB Nation is reporting that Michael Sweetney, Jamal Sampson and Greg Stiemsma have been invited to Celtics training camp. This is the second go-round with Sweetney. He was a camp invitee back in 2009. I believe he spent the last few years playing in China. Sampson is a 6-11 big who has played for 5 NBA teams. He spent the last two years in the Philippines and China. Greg Stiemsma...
PUTTIN' ON THE HITS
I am sure we have all seen the Shaq lip syncing video that let us all know that Shaq would be on the TNT crew starting Christmas Day. We all got really excited, and we laughed and giggled at the lip syncing. Remember that? Well, I now give to you Shaq lip syncing with a [...]
The Celtics have re-signed 25-year old forward Jeff Green to a 1-year deal.  Green played in 26 games (2 starts) for the Celtics last year and he averaged 23.5 minutes, 9.8 points, 3.3 rebounds and 0.7 assists per game.  He played in 75 games (51 starts) overall last year for the Thunder & Celtics and he averaged 32.4 minutes, 13.3 points, 4.8 rebounds and 1.4 assists per game...
The Hornets are doing due diligence on Rajon Rondo.
According to Yahoo's Adrian Wojnarowski, The David West deal is waiting on the NBA. Unlike the previous report that said Jermaine O'Neal and Sasha Pavlovic were the other pieces in the deal, it now looks as though our rookies JaJuan Johnson and E'Twan Moore are being discussed. I really hope we don't lose our rookies, I am really excited to see them in Celtics green.
I'm healthy! Boston Herald: "I believe that conditioning-wise, I can go a lot further," he said. "You can't control injuries and things like that, but physically, if it comes down to pure strength — quads, legs, core, upper body — I'm a hell of a lot stronger." "I've been challenged all my life," said O'Neal. "This ain't nothing new. If I was afraid...
The Celtics have acquired 26-year old power forward Brandon Bass from the Orlando Magic in a sign and trade deal sending 25-year old power forward Glen "Big Baby" Davis to Florida.  Bass played in 76 games (51 starts) for the Magic last year and he averaged 26.1 minutes, 11.2 points, 5.6 rebounds and 0.8 assists per game.  Bass has now played in 336 games (59 starts) in his...
To check out the full index of Celtics videos and mixes click here.
Despite earlier reports saying the Los Angeles Lakers were involved in three-team trade talks to bring Chris Paul to the West coast, A. Sherrod Blakely reports the Celtics might be Paul's only realistic trade option remaining.The Lakers are said to have backed off their pursuit, and the Golden St. Warriors and Los Angeles Clippers are reportedly uninterested in parting ways with...
The Boston Celtics are close to reaching a deal with free-agent forward David West, according to an NBA.com report citing a source close to the situation.
NBA News

Delivered to your inbox

You'll also receive Yardbarker's daily Top 10, featuring the best sports stories from around the web. Customize your newsletter to get articles on your favorite sports and teams. And the best part? It's free!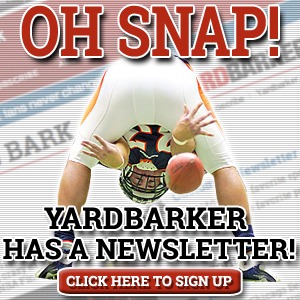 Latest Rumors
Best of Yardbarker

Today's Best Stuff

For Bloggers

Join the Yardbarker Network for more promotion, traffic, and money.

Company Info

Help

What is Yardbarker?

Yardbarker is the largest network of sports blogs and pro athlete blogs on the web. This site is the hub of the Yardbarker Network, where our editors and algorithms curate the best sports content from our network and beyond.