Found January 26, 2013 on BlackSportsOnline:
If you spend enough time paying attention to things, you can learn something new everyday.  Denver Nuggets power forward Kenneth Faried is a rebounding machine, he hustles on every play imaginable, and he has two mothers. Yes Faried's parents are both women, they are lesbian, and they are life partners who deserve the opportunity of a civil union. Faried's mother Waudda introduce him to her girlfriend and the woman who would go on to be her wife Manasin Copeland 10 years ago. Faried for his part didn't think much of it. "I think people have an aura about them and the first time I met her, I thought, 'I like this lady," Faried said. "And when they got married, that showed me what commitment is all about, that there are people out there that can commit, even though for them it really has been the worst of times. I look at them, what they've been through and I think, 'Wow. That's amazing.' They're amazing to me." [...] Waudda and Manasin were  legally married on April 5, 2007 in the Newark City Hall municipal court.  Faried refers to Copeland as "Oomie," the Arabic word for mother, because that's the way he sees her. Faried sees Manasin as more than his mom's life partner, but as another equal parent.  Same sex marriage is legal in nine states, and recognized in two others. Civil Unions are legal in eight state, but Colorado is not one of them.  Faried and his parent made a video to express their views and support of same-sex unions. The video is produced by One Colorado, which is an advocacy organization that works to achieve and protect equality and opportunity for lesbian, gay, bisexual and transgender (LGBT) Colorado residents and their families. Faried spoke yesterday about the positive steps being taken to pass a bill making Civil Unions law and recognizable in the state of Colorado. "I'm happy for every gay and lesbian couple out there who want to take that next step and elope," Faried says. [...] "A lot of people [are] saying civil union," Faried said. "I don't like it being called that because I can get married to a female and it can be called a marriage. Why can't a female be married to a female and male be married to a male and it be called a marriage? You still have the same thing, same love and happiness." Again we learn something new everyday, and today I learned something new about Kenneth Faried and his family. Much respect to him for taking a stand.
Original Story:
http://feedproxy.google.com/~r/blacks...
THE BACKYARD
BEST OF MAXIM
RELATED ARTICLES
The Denver Nuggets are expected to trade center Timofey Mozgov prior to next month's NBA trade deadline, according to Christopher Dempsey of The Denver Post.In less than a month, Timofey Mozgov is unlikely to be with the Nuggets.The Nuggets have received more calls from inquiring teams on Mozgov than any of their other players. Dempsey attributes this to two reasons.Mozgov has...
Corey Brewer is a two time National Champion, has played six years in the NBA , and can now add Actor to his long list of accomplishments. Brewer sat down with us to discuss his role in "Movie 43″, his life outside of basketball, and his plans after he hangs up his jersey. BSO: So you play a basketball player in one of the short-films in Movie 43, How did they approach you to...
There's been a lot of conversation lately about how supportive a professional sport's locker room would be if a male player announced he was gay. So far that hasn't happened with any current athletes but, several jocks have come out in support of same-sex marriages and civil unions including Ravens linebacker Brendon Ayanbadejo. Nuggets star Kenneth Faried has joined the conversation...
In less than a month, Timofey Mozgov is unlikely to be with the Nuggets. Since the beginning of the year, calls from other NBA teams have come rolling in concerning a trade for Mozgov more than for any other player on the Denver roster. Mozgov sits and watches all of this, expressing a desire to stick around. But he prioritizes playing time over staying in Denver. "I want to play...
The Denver Nuggets are likely to trade Timofey Mozgov by the February 21 deadline. The Denver Post reports that the Nuggets have received more calls about Mozgov than anyone on the roster. For real? More than Kenneth Faried, Ty Lawson, Andre Iguodala and Danilo Gallinari? I guess if those guys aren't officially on the block, GMs would be less likely to call about them? ...
DENVER -- Ty Lawson went back in time to deliver another strong game for the Denver Nuggets. Lawson scored 26 points before sitting out the fourth quarter and the Nuggets got off to a fast start and were never threatened in a 121-93 rout of the Sacramento Kings on Saturday night. Andre Iguodala scored 20 points and Danilo Gallinari had 14 for the Nuggets, who have won three straight...
If Andre Iguodala opts out, he'll almost assuredly have to accept a lower annual salary.
Ty Lawson scored 26 points, Andre Iguodala had 20 and the Denver Nuggets used a strong first three quarters to rout the Sacramento Kings 121-93 on Saturday night. Danilo Gallinari added 14 points for the Nuggets, who led 71-49 at intermission to set a season high for points in a half. They shot 62 percent in the first two quarters and had three players in double figures. They led...
The Denver Nuggets' recent surge has helped them move up a couple of spots in the Western Conference. They seem to have a good opportunity to push even higher up the standings over the next two weeks. The Nuggets, one of the league's best home teams, will play the first of a season-high six consecutive games at the Pepsi Center on Saturday night against the Sacramento Kings...
The Denver Nuggets' latest surge has come with solid play on both ends of the floor While defense has been a staple of the Indiana Pacers, it wasn't up to their standards in back-to-back defeats. Denver seeks a 10th victory in its last 12 games and a fourth straight win over visiting Indiana on Monday night. The Nuggets (27-18) rank among the league leaders with 103.6...
5280 Hoops Show: Denver Nuggets Podcast We are back with another installment of the first and only basketball-specific podcast in the Mile High City! This week Peter interviews Steve Hess, the Strength and Conditioning Coach for the Denver Nuggets and founder of Forza Fitness. Meanwhile, Justin is still stewing over the Broncos playoff loss.
Nuggets News

Delivered to your inbox

You'll also receive Yardbarker's daily Top 10, featuring the best sports stories from around the web. Customize your newsletter to get articles on your favorite sports and teams. And the best part? It's free!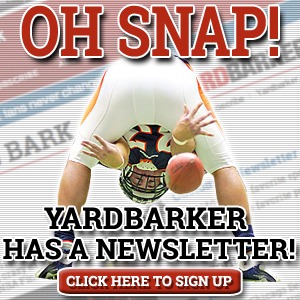 Latest Rumors
Best of Yardbarker

Today's Best Stuff

For Bloggers

Join the Yardbarker Network for more promotion, traffic, and money.

Company Info

Help

What is Yardbarker?

Yardbarker is the largest network of sports blogs and pro athlete blogs on the web. This site is the hub of the Yardbarker Network, where our editors and algorithms curate the best sports content from our network and beyond.