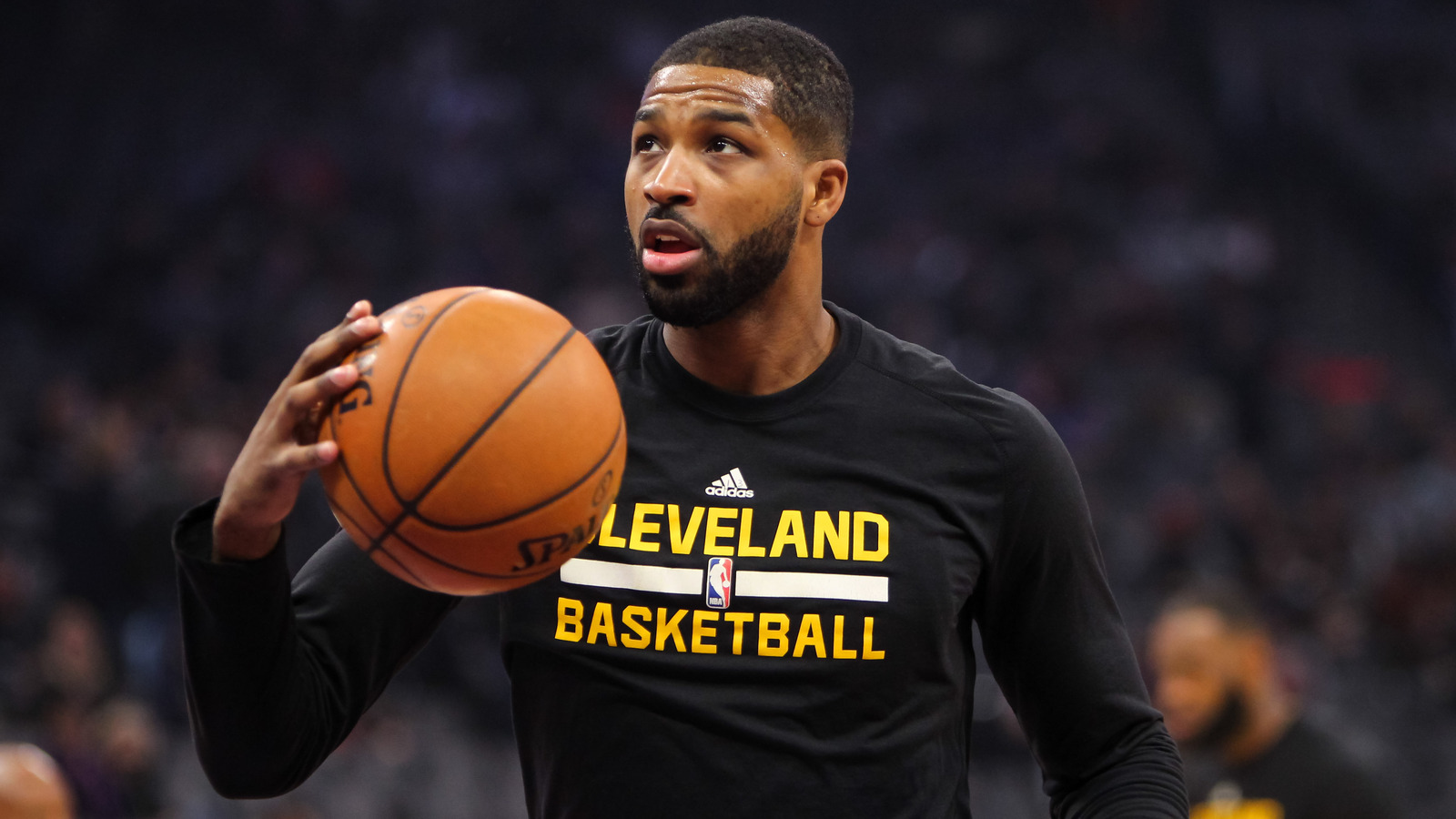 Khloe Kardashian gave boyfriend Tristan Thompson a Kardashian-esque birthday party.
Sergio Estrada-USA TODAY Sports
Everything the Kardashian clan does is over-the-top. So it should come as no surprise that Khloe Kardashian gave current boyfriend and Cleveland Cavaliers big man Tristan Thompson a gaudy, over-the-top birthday party.
Thompson, who turned 26 on Monday, celebrated his special day with his reality star girlfriend. And Kardashian pulled out all the stops with a garishly gold-themed birthday party, which included gold Kit-Kat bars, doughnuts and other assorted golden extravagances.
Kardashian documented the excesses on Snapchat, footage of which were captured by Baller Alert.
Arguably putting the party over the top, though, was a birthday cake which resembled a Larry O'Brien Championship Trophy.
Yep, that's certainly a Kardashian production. Although I wonder if any of Thompson's teammates were invited to the celebration. There was possibly at least one no-show, though, if invitations were in fact extended.
Kardashian has been given a bad rap, perhaps some deserved, for her relationships with high-profile athletes, which has made her a frequent target of those players' fans. A volatile marriage to Lamar Odom and a short courtship last year involving Houston Rockets superstar James Harden — who didn't have nice things to say about their relationship — highlights her romances with sports stars.
The fallout from those relationships has cast Kardashian as a bad influence on pro athletes. It remains to be seen what kind of impact, positive or negative or neither, she'll have on Thompson, whom she began dating last July.
One thing, though, Khloe sure throws one heckuva birthday party.
MORE FROM YARDBARKER
Cavaliers News

Delivered to your inbox

You'll also receive Yardbarker's daily Top 10, featuring the best sports stories from around the web. Customize your newsletter to get articles on your favorite sports and teams. And the best part? It's free!