Posted April 27, 2012 on AP on Fox
PLAYERS:
Kobe Bryant
,
Kevin Durant
,
DeMarcus Cousins
,
Tyreke Evans
,
Keith Smart
,
Paul Westphal
,
Phil Jackson
,
James Harden
,
Ramon Sessions
,
Jimmer Fredette
,
Matt Barnes
,
John Salmons
TEAMS:
Los Angeles Lakers
,
Oklahoma City Thunder
,
Sacramento Kings
Kobe Bryant skipped a chance to win an NBA scoring title and thought nothing of it. The Lakers' star sat on the visitor's bench during Sacramento's meaningless 113-96 victory over Los Angeles in Thursday night's regular-season finale dressed in a sharp grey suit and tie. Even if he wanted to prevent Oklahoma City's Kevin Durant from leading the league in scoring for the third straight year - and Bryant swears he didn't - he knew he couldn't try. After all, there's a championship to chase. ''You have to send that message,'' Bryant said after the game. ''That's what this season is about. That's what we're about as a team. It's not about the individual goals. You have to put the team goals ahead of it.'' Bryant sat out along with four other Lakers' starters, conceding the scoring title to Durant. He needed 38 points to boost his average above Durant's 28 points per game. The only thing Los Angeles is looking at is its first-round playoff series against Denver. The Lakers open the best-of-seven series Sunday at Staples Center. ''There was no question in his mind. Not one time did he ever hint to me that he was going to play,'' Lakers coach Mike Brown said of Bryant, lauding the sacrifice by the team leader. ''I know that there was a lot of speculation and a lot of hype about it and all that stuff. It's just who he is. A lot of people are wrong with it. He thinks it's best for him and best for the team.'' DeMarcus Cousins had 23 points and 19 rebounds and Tyreke Evans scored 17 points for the Kings against the Lakers' backups. Sacramentio finished 22-44 in the lockout-shortened season. At the very least, Kings fans have the promise of the franchise staying in the city next year - but nothing more. ''We obviously didn't have a lot of purpose there, but we're still going to do things that we need to do as a basketball team and I thought our guys did that,'' said Kings coach Keith Smart, who replaced the fired Paul Westphal after a 2-5 start and already has had his contract extended for next season. The atmosphere in Sacramento had a remarkably different feel than last season's Lakers-Kings finale. At that game on April 13, 2011, the Kings seemed destine to relocate to Anaheim. Many fans, arena workers and team personnel cried. A few thousand stayed in protest - shouting ''Here we stay!'' - for almost an hour after the game, and players returned to the floor to thank them all in what felt like goodbye. In many ways, little else has changed. The Maloof family that owns the Kings backed out of a tentative $391 million deal for a new arena with the city. Sacramento Mayor Kevin Johnson and the owners are again talking, with another meeting scheduled Friday, but the future offers no guarantee. Brothers George and Gavin Maloof sat courtside for the finale instead of leaving the seats to Lakers fans as the family did a year ago. Johnson sat across from the visitor's bench, and it was an otherwise normal night from the announced crowd of 16,281. While the doom and gloom of the town's only professional team leaving has somewhat subsided with the Kings promising to stay next season, it still lingers until a deal is signed and a new arena is constructed. The Lakers are in quite a different mix. Phil Jackson is gone, and Brown is ready for his first playoff run as Los Angeles' coach. With a roster recovering from injuries and Metta World Peace serving the first of his seven-game suspension for elbowing Thunder guard James Harden in the head, nobody quite knows what to expect in the postseason from this Lakers lineup. ''You want to be as healthy as possible at this point, especially going into the postseason,'' Brown said. ''Our guys are in the right spot health-wise, and hopefully we'll be able to go into this thing with some energy on top of the health and let nobody outwork us.'' The second string the Lakers sent out in Sacramento had no chance. Sacramento led 35-21 in the final seconds of the first quarter until Ramon Sessions - the only regular Lakers starter in the lineup - swished a 3-pointer in front of a charging Jimmer Fredette. The Kings built a 56-39 lead in the second quarter, and the rest was a formality. And exactly why Bryant decided to rest. Bryant, who missed seven games with a bruised left shin before playing the previous two, averaged 27.9 points per game while playing 58 games this season. Durant played all 66 contests, capping the regular season with 32 points in a loss against Denver a night earlier that forced Bryant to respond big in Sacramento. Already an NBA MVP, two-time scoring champion and winner of five NBA titles, Bryant has bigger goals to chase at age 33. That time starts Sunday. NOTES: Lakers F Matt Barnes (sprained right ankle) also sat out. Brown said he wasn't sure Barnes would play Sunday. ... Kings veteran John Salmons missed his 15th straight game with sore hip.
Original Story:
http://msn.foxsports.com/nba/story/ko...
THE BACKYARD
BEST OF MAXIM
RELATED ARTICLES
SACRAMENTOKobe Bryant made a handful of half-court shots Thursday in a playful competition with teammates and assistant coach Chuck Person, but the Lakers star wont make so much as a layup against Sacramento. Lakers Coach Mike Brown said Bryant would sit out the teams final regular-season game and concede the NBA scoring title to Oklahoma Citys Kevin Durant. Bryant needed 38 points...
Kobe Bryant will sit out Thursday night's regular season finale at Sacramento, meaning Oklahoma City star Kevin Durant will win his third straight NBA scoring title. Bryant, who recently returned after missing seven games with a shin injury, was going to need at least 38 points against the Kings to overtake Durant for the top spot and win his third scoring crown. But head coach...
Head coach Mike Brown and the Los Angeles Lakers have decided to rest Kobe Bryant for the final game of the regular season in preparation for the playoffs, officially conceding the NBA scoring title to Oklahoma City forward Kevin Durant, his third in a row. Bryant trails Durant by mere percentage points in the scoring [...]
Kobe Bryant outbid his Lakers teammate Pau Gasol for a racehorse called Siempre Mio, but the Spaniard was so enamored with the name -- which translates to "Always Mine" -- that the original owner allowed the pair to become partners. Mark Verge, the CEO of Los Angeles-area thoroughbred race track Santa Anita Park, offered a 25 percent stake in the four-year-old gelding...
Kobe Bryant is known as one of the most competitive players in NBA history, and apparently that isn't limited to just the basketball court. Up for auction on Tuesday at the Lakers Foundation's charity fundraiser was a four-year-old gelding horse, Siempre Mio and Pau Gasol put in a bid. Not content to lose at anything, Bryant began a mini bidding war in the 25% stake of the...
No, this is an honest to God truth and I am having a totally straight face as I type this. The soft dunker, Pau Gasol, and the lovely, Kobe Bryant, joined forces to buy a racehorse. It's not as crazy as it sounds, though. They were bidding against each other on a 4-year-old gelding named Siempre Mio [...]
Blake Griffin has taken a beating this season, and it has hardly gone unnoticed. Brutal fouls like this one have inspired Griffin to speak out against the way opponents are defending him, and you can't blame him for wanting the referees to do a better job of protecting him. While Griffin's Clippers teammates have vowed to protect him going forward, Kobe Bryant says he would handle...
As the Clippers surged back from an 18-point deficit Wednesday, Chris Paul bounced out to meet his teammates as they returned to the bench after a New York timeout. He did so with a limp, the result of a sore groin that kept him from playing. When the Lakers wrapped up their season Thursday in Sacramento, it was with Kobe Bryant wearing a suit and his new title, Coach Bryant...
The Denver Nuggets are facing the Lakers in the postseason for the third time in five years, so coach George Karl already knows plenty about what doesn't work against Kobe Bryant and his 7-foot teammates. Karl sees a chance for the Nuggets to get it right this time in a major playoff upset, but only if they run the Lakers off the court. The third-seeded Lakers open their quest...
  With all the .com websites from China charging a fraction of what your Modells and Dick's sporting good stores are charging, I did not know that people actually still bought jerseys from stores anymore.  Personally I do not think anything beats the early 90's Champion jerseys that used to sell for $35 brand new.  Chicago Bulls guard and last seasons NBA MVP Derek Rose...
For most of the shorten NBA season the Oklahoma City Thunder were the top team in the West but the San Antonio Spurs won their last 10 games to finish first in the Western Conference. These two teams are clearly the favorites to win the West. While everyone wants to crown the Thunder don't count out the Spurs. Remember this team his championship history something...
DeMarcus Cousins had 23 points and 19 rebounds, Tyreke Evans scored 17 points and the Sacramento Kings beat the Los Angeles Lakers' backups 113-96 Thursday night in the regular-season finale for both teams. Kobe Bryant sat out along with four other Lakers' starters, conceding the NBA scoring title to Oklahoma City's Kevin Durant. He needed 38 points to boost his average...
NBA News

Delivered to your inbox

You'll also receive Yardbarker's daily Top 10, featuring the best sports stories from around the web. Customize your newsletter to get articles on your favorite sports and teams. And the best part? It's free!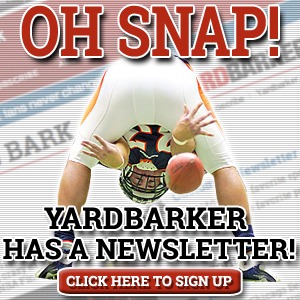 Latest Rumors
The Backyard

Today's Best Stuff

For Bloggers

Join the Yardbarker Network for more promotion, traffic, and money.

Company Info

Help

What is Yardbarker?

Yardbarker is the largest network of sports blogs and pro athlete blogs on the web. This site is the hub of the Yardbarker Network, where our editors and algorithms curate the best sports content from our network and beyond.