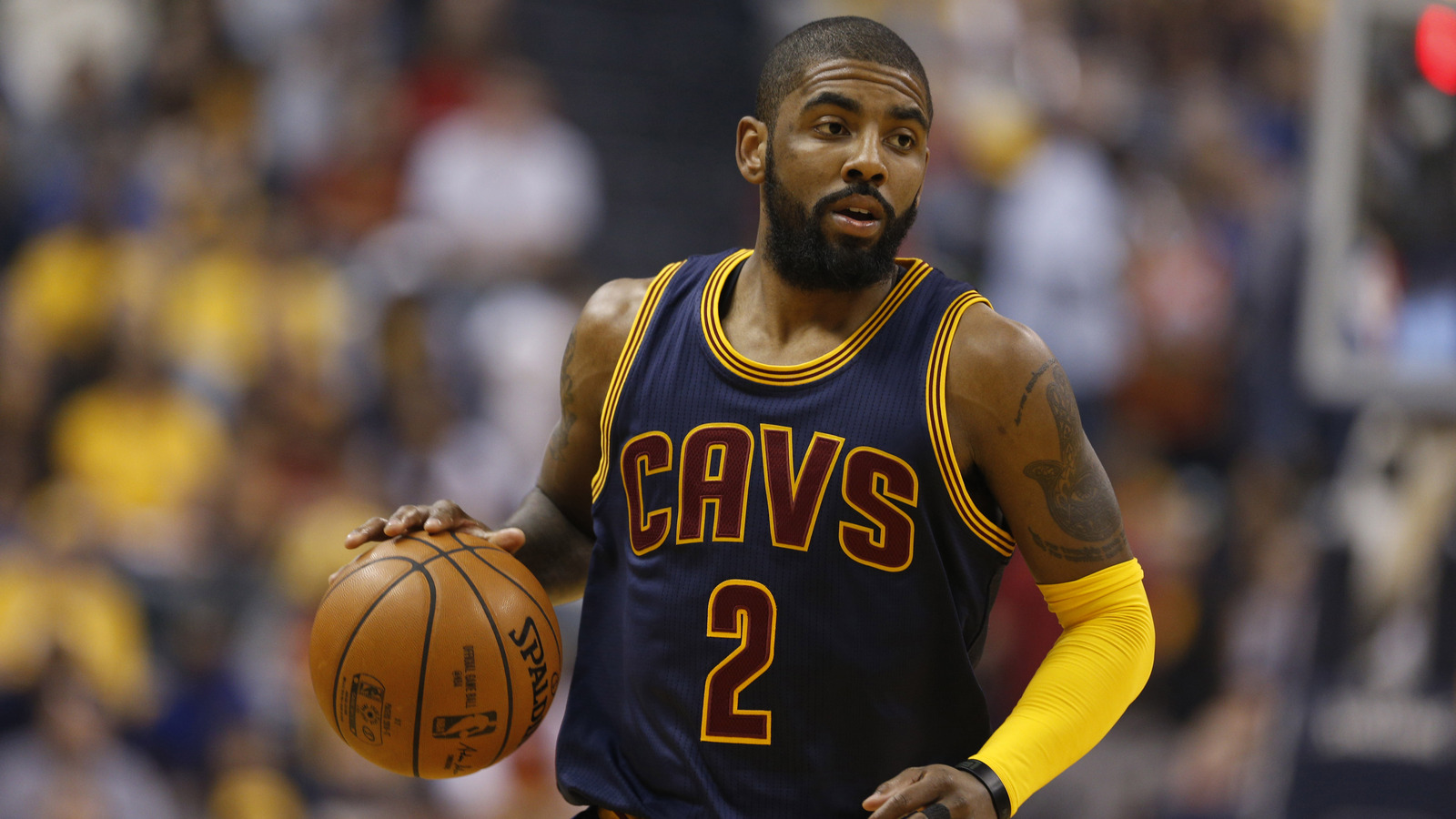 You never know...
Brian Spurlock-USA TODAY Sports
When you think about how long Kyrie Irving has been playing in the NBA, it's almost impossible to believe the Cleveland Cavaliers star only recently turned 25. Since he was drafted at age 19, Irving could conceivably play 15 seasons in the NBA before his 35th birthday.
But will he?
In a recent appearance the "Road Trippin'" podcast with Channing Frye and Richard Jefferson, Irving joked about how a friend of his says he should pull a Lauryn Hill. For those who are unfamiliar with her, Hill is an R&B singer who seemingly disappeared at the height of her music career.
We doubt Irving is anywhere close to retirement, but he probably isn't interested in playing 20 seasons — even if he could do it before turning 40. He is in a perfect situation right now with LeBron James as a teammate, so he'll likely reevaluate his career when LeBron decides to walk away from basketball.
If and when Irving does decide to call it a career, he may look into becoming an explorer. Those who have heard his views on planet Earth know he has a lot to offer in that department.
MORE FROM YARDBARKER:
MORE FROM YARDBARKER
Cavaliers News

Delivered to your inbox

You'll also receive Yardbarker's daily Top 10, featuring the best sports stories from around the web. Customize your newsletter to get articles on your favorite sports and teams. And the best part? It's free!