Found January 23, 2013 on Fox Sports West:
MEMPHIS -- The Lakers needed to talk. So they did. Loudly. They held a clear-the-air team meeting before Wednesday morning's shoot-around, with Kobe Bryant very directly asking Dwight Howard if he disliked playing with the long-time Lakers star. "Guys went at each other a little bit," said a person who witnessed the meeting. Coach Mike D'Antoni started it by saying he was tired of reading newspaper stories about players questioning his offense or wanting more touches. Bryant and Howard each fell under that category after the Lakers' lifeless 95-83 loss Monday in Chicago: Bryant said the offense needed to slow down while Howard expressed displeasure after taking only five shots. D'Antoni then told the team to stop worrying about offense and start playing better defense. The Lakers are fifth in scoring (102.6 points a game) but 26th in defense (101.4 points a game). He then asked players to speak up. Steve Nash went first. Nash, in his first season with the Lakers, said he didn't care how they played, whether it was via pick-and-roll or fastbreak or whatever. He just wanted everybody to be comfortable in the system. It was seen as a sacrifice by Nash, who played four seasons under D'Antoni's run-and-gun offense in Phoenix and won two NBA MVP awards while doing it. Bryant also spoke up, acknowledging he could be "hard to play with" and asking Howard if that bothered him. Howard's answer was unclear, though he did not engage Bryant in nearly as vocal a manner as Bryant engaged him. "He didn't go back at Kobe," said the person who witnessed the meeting. It was not known how long the actual meeting lasted, but the Lakers' shoot-around went an hour longer than expected. Howard was contrite with reporters afterward, saying he was sorry for demanding more touches two days earlier. The meeting seemed to have affected him. "It starts with me," he said Wednesday. "I have to be more of a player out there on the court and not worry about anything, not complain. Just do what I do best." After scoring only eight points on five shots against Chicago, Howard kept telling reporters to "look at the stat sheet" after the game. "That was immature," he said Wednesday. "I shouldn't have done it. "I've just got to go out there and dominate defensively and make it tough for teams. I just have to get back to doing that and not worry about the offense." D'Antoni, for his part, told reporters that the team would "maybe slow it down" on offense. He reiterated his defense-first assessment. The focus needs to be on the right thing. Our defense has to get better," D'Antoni said. The Lakers (17-24) are lodged in 12th place in the Western Conference. They play Memphis on Wednesday night. Howard tried to hit reset on the Lakers' season, which hit its midpoint Monday. "I think this will be the start of a new season for us tonight. Hopefully our effort and energy is where it needs to be," he said. D'Antoni used similar words in saying the team was "restarting" its season last week. The Lakers beat Cleveland and Milwaukee but lost three in a row after that. -Mike Bresnahan
Original Story:
http://www.foxsportswest.com/01/23/13...
THE BACKYARD
BEST OF MAXIM
RELATED ARTICLES
Los Angeles Lakers center Dwight Howard said on Wednesday that things will be different now, adding that he plans to take more responsibility for the team's success, according to an ESPNLosAngeles.com report. "I think this will be the start of a new season for us tonight," Howard said Wednesday morning, according to the report. "Hopefully our effort and energy...
Maybe Dwight is sleep, so the messages aren't serving their intended purpose? The Lakers are a mess and it is getting close to the time to raise the white flag. Can't just blame one person, but it appears they maybe jumped the gun on firing Mike Brown unless they knew for sure they were going to get Phil Jackson. Once that didn't happen their season has really spiraled out...
EL SEGUNDO Lakers center Dwight Howard, who aggravated his right shoulder injury in last nights game at Memphis, was examined today in Los Angeles by shoulder specialist Dr. James Tibone. Tibone confirmed that there is no further damage, and that Howard has been cleared to continue to play.
The Lakers can't catch a break. Dwight Howard left Wednesday's game after 14 minutes after aggravating his right shoulder injury. Lakers beat writer Mike Trudel reported that Howard wouldn't return and will be evaluated in LA on Thursday. Howard finished the game with two points (0-4 FG, 2-4 FT, with two rebounds, a steal and a block.
Kobe Bryant has been non-stop entertainment since he joined Twitter just a few weeks back. On Sunday he announced that today (Jan 22, and 1pm pst) NBA TV will be replaying his 81-point performance against the Knicks which happened seven years ago, and he will be live-Tweeting it. You can follow Kobe right HERE and enjoy the fun. Letting u know that tmr I'm gonna watch my 81 game...
Dwight Howard certainly made good on his desire to "dominate." (Yes, that is more sarcasm in what has been just a brutal season for the Lakers thus far.) Howard, fresh out of a Lakers team meeting, talked with reporters at Los Angeles' shootaround on Wednesday, and he sounded like a man who was ready to make strides in the right direction. The Lakers' controversial big man...
Darrell Arthur scored 20 points and Mike Conley added 19 as the Memphis Grizzlies beat Los Angeles 106-93 Wednesday night, handing the Lakers' their fourth straight loss and 10th in 12 games. Lakers coach Mike D'Antoni had talked before the game about how having an All-Star team with players not having learned their pecking order. Yet Los Angeles lost its seventh consecutive...
Big guys and free throws seems to be a match made in hell, and not just in the NBA. The number 5 ranked Louisville Cardinals lost to the un-ranked Villanova last night 73-64. The biggest disparity between the Cardinals winning and losing was their free throw percentage. They shot 50% from the line going 12 of 24, while the Villanova shot 75% from the line. Rick Pitino blamed their...
Another game. Another loss. Who is to blame for such woes? The Los Angeles Lakers lost to the Chicago Bulls 95-83 on Monday night, continuing the free-fall for the "Purple and Gold." At 17-24, they currently sit at 12th in the West, four games behind the Houston Rockets for the eighth seed. Not exactly what people expected out of the new-look Lakers. Who is to blame for the...
Kobe: "Dwight, you suck."- my imagined exchange the two shared at this moment The Los Angeles Lakers are 17-25 so far this season. That record is good enough (bad enough?) for 12th (!) in the Western Conference, just ahead of the Sacramento Kings and behind the Dallas Mavericks. Yep, the same Lakers that most people picked to either win the...
MEMPHIS, Tenn. (AP) -- A team meeting didn't help stop the losing, and this season just keeps spinning away from the Lakers. Darrell Arthur scored a season-high 20 points and Mike Conley added 19 as the Memphis Grizzlies beat Los Angeles 106-93 Wednesday night, handing the Lakers their fourth straight loss and 10th in 12 games. "I do think they play as hard as they can...
Lakers News

Delivered to your inbox

You'll also receive Yardbarker's daily Top 10, featuring the best sports stories from around the web. Customize your newsletter to get articles on your favorite sports and teams. And the best part? It's free!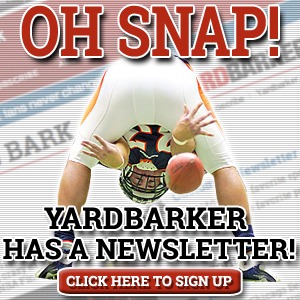 Latest Rumors
The Backyard

Today's Best Stuff

For Bloggers

Join the Yardbarker Network for more promotion, traffic, and money.

Company Info

Help

What is Yardbarker?

Yardbarker is the largest network of sports blogs and pro athlete blogs on the web. This site is the hub of the Yardbarker Network, where our editors and algorithms curate the best sports content from our network and beyond.