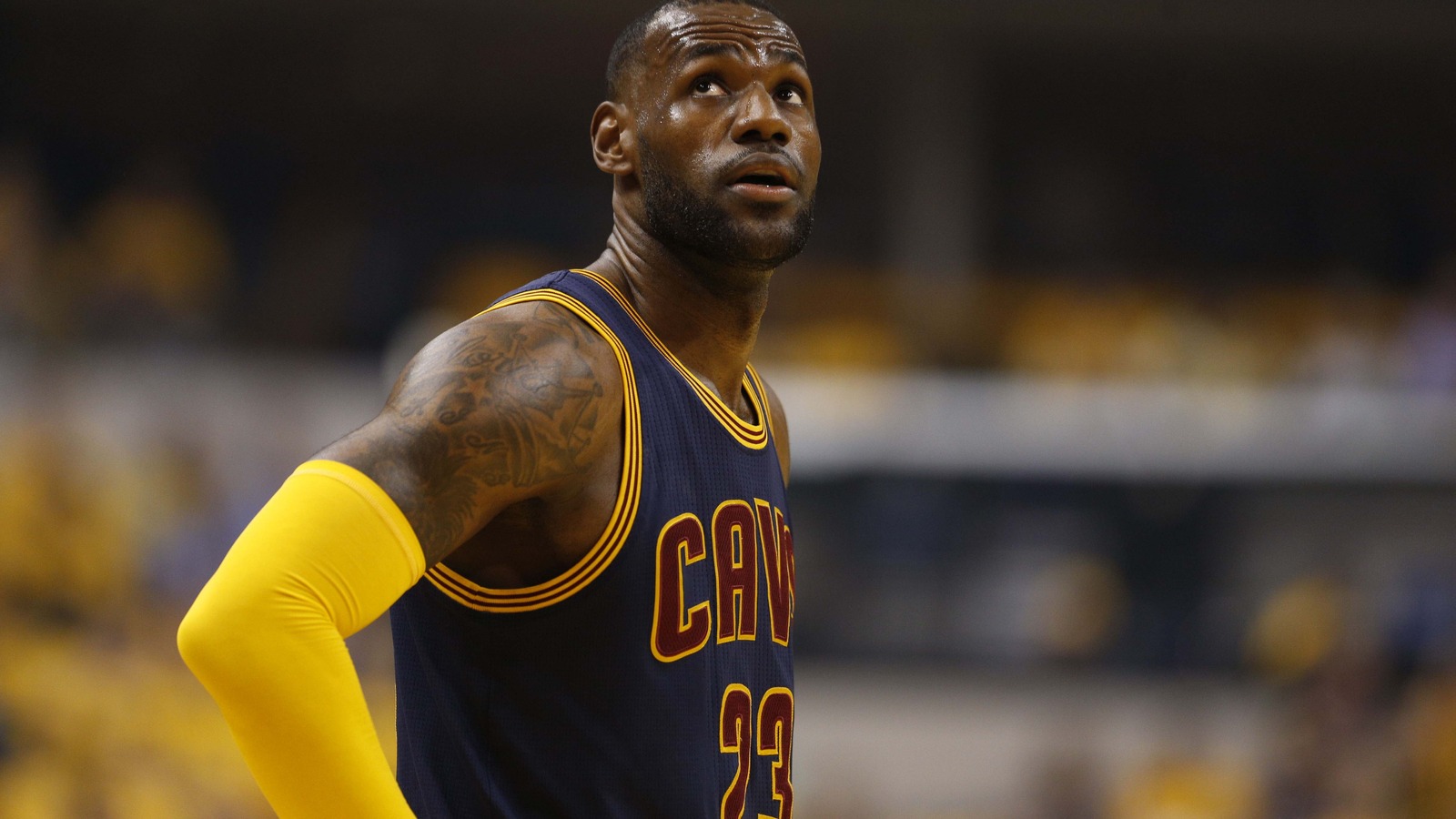 LeBron James discussed Boston's passionate fan base ahead of a showdown with the Celtics.
Brian Spurlock-USA TODAY Sports
LeBron James expects a raucous crowd at TD Garden Wednesday night for Game 1 of the Eastern Conference Finals between his Cleveland Cavaliers and the Boston Celtics. And James made sure to point out that Boston sports fans don't require any added inspiration to get properly pumped up for the Celtics' first appearance in the East Finals in five years.
"I don't think Boston fans need any more pumping up," James said Wednesday morning at Cavs shootaround, via ESPN's Dave McMenamin. "They're born with 'pump,' if that makes any sense."
The Eastern Conference Finals showdown marks the sixth time James has faced the Celtics in the postseason during his career, the most for any opponent. In 29 postseason games, James has averaged 29 points, 8.8 rebounds, 5.8 assists, 1.9 steals and 1.4 blocks against the Celtics.
The last time the Celtics reached the East Finals, in 2012, they were eliminated by James' Miami Heat squad in seven games.
Despite the Cavs being heavy favorites in the series, James wasn't interested in discussing how close the team is to another Finals appearance and the chance to play for back-to-back titles.
"We know the ultimate goal, yes, but at the end of the day if you're able to be successful in this league, this is the No. 1 league, if you're able to be successful at any level, you can always appreciate it," James said. "You're never satisfied, for me, unless you hoist a trophy, but I can appreciate what we've been able to accomplish in the two, three years I've been back. We've got to continue the journey, it's not done."
James also addressed how the Celtics landed the top-overall pick in the 2017 NBA Draft following the lottery Tuesday night. Boston became the first playoff team ever to win the lottery.
"It was just like a 'wow,'" James said. "It was like, OK. To be able to be a very, very good team and get the No. 1 pick, they got the better side of that situation with Brooklyn, I'll tell you that."
But discussions about the draft are for another day. It's time for Game 1, and as James is well aware, Boston fans are pumped.
MORE FROM YARDBARKER
NBA News

Delivered to your inbox

You'll also receive Yardbarker's daily Top 10, featuring the best sports stories from around the web. Customize your newsletter to get articles on your favorite sports and teams. And the best part? It's free!