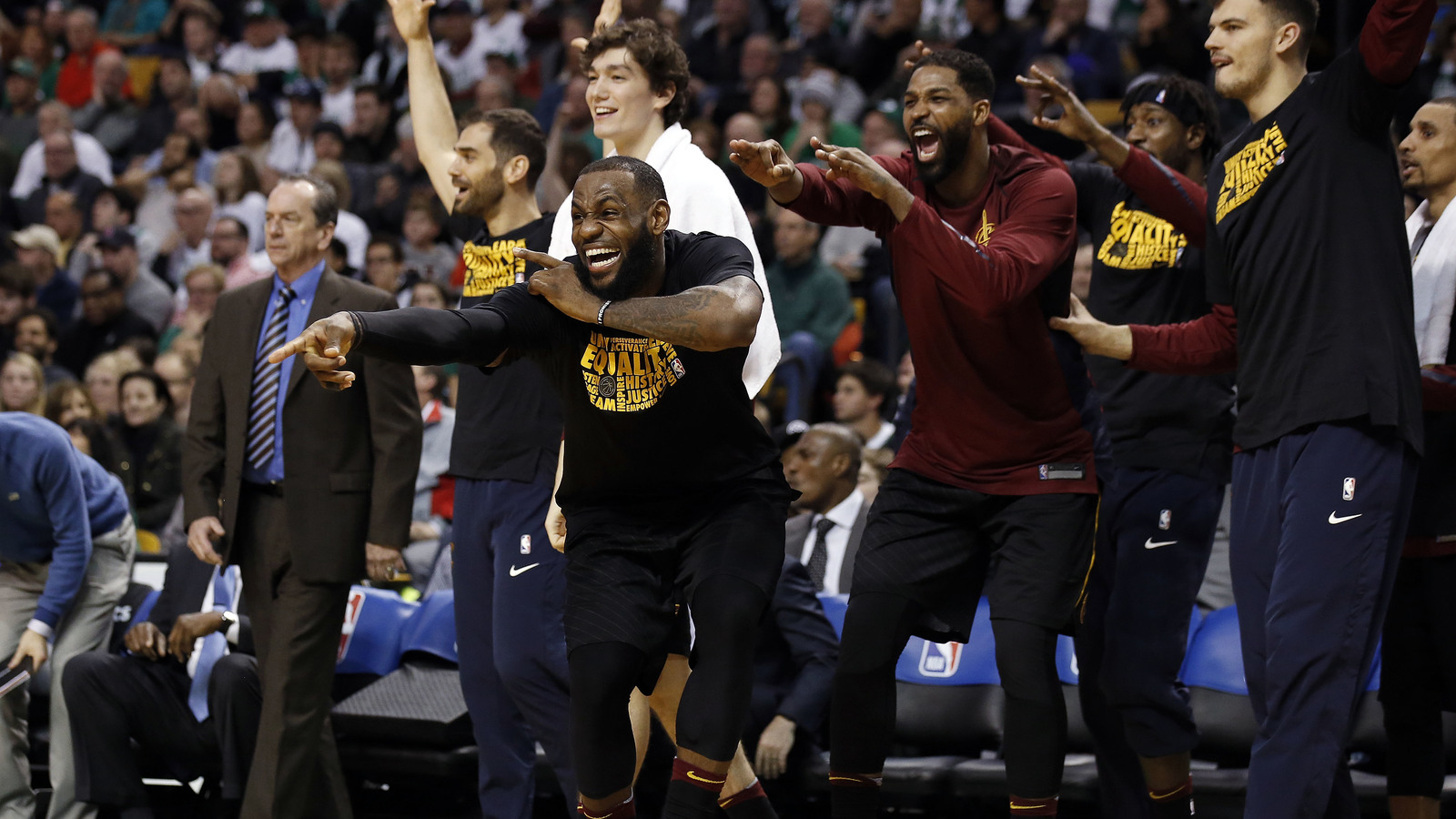 Winslow Townson-USA TODAY Sports
LeBron James seems to be dropping hints about the issues that he believes were caused by some now-former teammates.
James offered up several comments after the Cleveland Cavaliers' blowout win over the Boston Celtics on Sunday, but he had particularly pointed words about being around teammates who "work hard."
Also during his postgame availability, LeBron mentioned teammates being unselfish multiple times, said "at the end of the day, I just want to be around guys who work hard."
You can take that any way you want but…LeBron never says anything by accident.

— Rachel Nichols (@Rachel__Nichols) February 11, 2018
James isn't one to directly throw teammates under the bus, but as Nichols notes, he doesn't say things for no reason. This, combined with another quote about the team finally paying attention to detail, would seem to indicate that at least some of the six players moved on Thursday were not living up to his standards in those departments.
MORE FROM YARDBARKER
NBA News

Delivered to your inbox

You'll also receive Yardbarker's daily Top 10, featuring the best sports stories from around the web. Customize your newsletter to get articles on your favorite sports and teams. And the best part? It's free!