Found January 09, 2013 on Project Spurs:
PLAYERS:
Kawhi Leonard
,
Kobe Bryant
,
Steve Nash
,
Manu Ginobili
,
Gary Neal
,
Patty Mills
,
Danny Green
,
Stephen Jackson
,
Boris Diaw
,
Tony Parker
TEAMS:
San Antonio Spurs
,
Los Angeles Lakers
,
Houston Rockets
Kawhi Leonard and Kobe Bryant will be the matchup of the game when the Los Angeles Lakers visit the San Antonio Spurs' homecourt tonight. With the Lakers plagued by injuries and pressure to rise from the poor performances they've given this season, Bryant will look to take command of the game tonight against a younger inexperienced Kawhi Leonard guarding him. The Lakers are coming off a disappointing loss to the Houston Rockets that saw Bryant play 41 minutes in the first of this back to back set in Texas. In their first meeting this year, Bryant shot 62% (5-8) against the Spurs in the painted area and 67% from mid range (2-3). The team was without their star poing guard Steve Nash and now will be missing two of their big men, so Bryant will have to take command of the team throughout the game to avoid a five game losing streak. What Leonard must do on offense: He has to keep moving off the ball and make Bryant use his legs on defense. The Spurs rely on three pointers in the corner, but this game has to be the exception. With the Lakers losing their two big men in the paint, Bryant will be forced to chase his man wherever he goes with no basket protection. If Leonard just spots up to shoot, he'll be giving Bryant some rest on the defensive end. The team has enough players who can shoot a three pointer (Manu Ginobili, Gary Neal, Patty Mills, Danny Green, Stephen Jackson, Boris Diaw, and this year Tony Parker has worked on that shot). With this being the second of a back to back, Bryant's knees may not be able to guard a man who's constantly in motion on offense and will effect Bryant's defense. What Leonard must do on defense: In Kobe's mind, a one on one matchup always plays to his favor. Kawhi has to play him close and not bite on Bryant keeping the ball low since he's always looking to draw a foul on the defender. He has to keep one hand on the passing lane and another on Bryant's face while pressuring Bryant to move from the spot he's in. The majority of the time he's in a spot (mid range or running to the baseline) that he's worked on shooting, even if it's a difficult shot for any other NBA player. The Lakers will not have any inside threat, so be sure Bryant will take more than enough jumpers than he usually does. The Spurs want Bryant to take as many contested shots as he can, seeing as he can't beat a deep team like the Spurs by himself. If Bryant is isolated on offense and forced to carry the burden for the rest of the team, it'll be an easy night for San Antonio.
Original Story:
http://www.projectspurs.com/2013-arti...
THE BACKYARD
BEST OF MAXIM
RELATED ARTICLES
Kobe Bryant's wife, Vanessa, recently finalized the sale of one of her three Southern California mansions, TMZ reports. Kobe signed the couple's three properties over to her wife when they were beginning divorce proceedings in late 2011. Vanessa listed the 6,000 square foot mansion on sale for $3.75 million in September. TMZ reports and a listing service confirms that the property...
NBA TV had a minor mishap to start off the broadcast of Tuesday night's LA Lakers/Houston Rockets game when they displayed the starting lineups, which featured Kobe Bryant playing all five positions for the Lakers. If Bryant could clone himself, Lakers fans would probably be pretty excited about that starting lineup. H/T SCP. Related: Steve Nash reaches milestone...
Just so everyone is aware, the Los Angeles Lakers lost, again. They were beat up by the Rockets and their problem may have been due to the lineup they put out on the court. The team is missing Dwight Howard and Pau Gasol, and we all know that Kobe Bryant can be a ball-hog at times, but this was taking it to another level. For what it is worth, this was Chris Webber's suggestion H/T Game On!
What chemistry issues? The comedy that is the Lakers' 2012-13 season kicked up a notch recently when the New York Daily News reported that Kobe Bryant and Dwight Howard were involved in a "heated exchange" following the team's loss to the Knicks on New Year's Day. But while the news led to further speculation that the Lakers are a team in disarray, a photo tweeted out by...
Athletes on Twitter – some never update (see: Rodgers, Aaron), others use it to get their name on SportsCenter (see: James, LeBron) and then we have the group that use it for other purposes: trolling, hitting on someone else's girlfriend, giving the NFL the proverbial middle finger or making fun of ridiculous rumors. Earlier in the week, there was a rumor flying around the...
Meet Clutch. He's the beloved mascot of the Houston Rockets. As you can see, Clutch seems like a delightful character, harmless enough, exactly what folks have come to expect out of a mascot. Cute, over-sized and loveable. A mascot children as well as adults can love. But when it comes to commitment to a bit, Clutch doesn't take that kind of responsibility lightly. He's a committed...
First there were rumors that Kobe Bryant and Dwight Howard had some sort of altercation on New Year's day after Kobe allegedly called called Dwight "soft." To add fuel to that rumor, there were whispers that Dwight's "praise" of this season's Clippers great chemistry were related to problems within the Lakers locker room.   On [...]
Kobe Bryant vs. Dwight Howard So much for the rumored fight between Los Angeles Lakers stars Kobe Bryant and Dwight Howard. Bryant posted this photo to his Twitter page today. "The mamba vs d12 !! It's on lol," Bryant wrote. How dare they put Mike D'Antoni in the middle. Can we get this signed for WrestleMania, Vince McMahon?
Sports Media Watch recently caught up with Washington State University professor David J. Leonard, author of the book "After Artest: The NBA and the Assault on Blackness." The primary topic of conversation is race in the sports media, including differences in coverage of Kobe Bryant and Duke Lacrosse, fighting in [...]
LOOK BEFORE YOU LEAP
It appears that things have gotten so bad for Lakers head coach Mike D'Antoni he has turned to cracking jokes about how depressed he is feeling.
The Mike D'Antoni error is in full swing in the Los Angeles. Remember when Steve Nash's return was going to save the Lakers? Ah, seems like only yesterday. Well, it was only about two weeks ago. And now we have reports that Kobe Bryant and Dwight Howard almost got into it in the locker room. Welcome to LA, the land of soap operas.Since Steve Nash returned from his leg injury...
NBA News

Delivered to your inbox

You'll also receive Yardbarker's daily Top 10, featuring the best sports stories from around the web. Customize your newsletter to get articles on your favorite sports and teams. And the best part? It's free!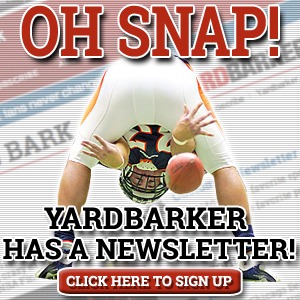 Latest Rumors
The Backyard

Today's Best Stuff

For Bloggers

Join the Yardbarker Network for more promotion, traffic, and money.

Company Info

Help

What is Yardbarker?

Yardbarker is the largest network of sports blogs and pro athlete blogs on the web. This site is the hub of the Yardbarker Network, where our editors and algorithms curate the best sports content from our network and beyond.