After being very quiet after the season, Paul Pierce is talking now. After a video interview on Celtics.com, now the Globe has some more from the Captain after his annual basketball camp at Basketball City near TD Garden.
Paul Pierce was drafted by the Celtics and when he could have gone elsewhere during the bad times, he chose to stay with the Celtics. He won a championship with the Celtics and most feel he will retire as a Celtic. Pierce's contract has a team option for 2013-14 and he expresses his thoughts on what may happen beyond this season.
"I think I am going to play this one out. I want to see what it feels like to be a free agent for once in my life. I think I am going to play this one out. A lot can change in two years. My body (may not) be where I want it to be, I could retire, a lot of things could happen. It's not about the money at this point. I love the game. I made as much money as I possibly can. It's about winning a championship and if I feel like it's the right thing to do, maybe so (come back) but I really don't know the specifics on the KG deal or Jason Terry's deal. If i solidify my third year, maybe they opt out, so it's about keeping your options open. If they don't want me back, I feel like I'm good enough and I'll be wanted by a lot of teams. I'm coming into this year and I just made another all-star team at 34. So I'm still feel like I'm playing at a great level."
He confirmed Ray Allen's statement that he didn't try to recruit Ray to come back. He expressed that he wanted Ray back and felt that would have given them the best chance to get to the Finals, but that he also didn't feel that there was anything he, or anyone else, could say that would change Ray's mind. To me, this says that Paul knew that Ray was leaving right from the beginning.
After a little uncertainty about the direction Danny would take after the season ended, Pierce is ready to come back and fight for another championship in Boston.
"I am about to redo my carpet, no seriously. I wasn't about to. But I am about to put new furniture in my basement knowing I'll probably be here a couple of more years. No, that's the truth. I wouldn't have done that if I thought I was going somewhere else."
He feels confident that the Celtics can play with anyone this season and that the Celtics are still an elite team. The moves that Danny made will take some pressure off of both KG and himself and give them a chance to contend for yet another title. As far as his thoughts on whether Ray will get booed when he returns to the Garden, he had this to say,
"If the crowd boos Ray then the (rivalry with the Heat) will be crazy. It's going to be crazier than it really it already. But I don't expect them to boo Ray for the time that he put in here, what he's accomplished, he'll get cheered. Maybe the first time (he comes to Boston)."
Well, maybe a cheer when he is introduced, but I'd expect a lot of boos thereafter. Ray will always be a a part of Banner 17, but now he's with the enemy and the hatred for all things Heat runs very deep. And, as for Paul finishing his career elswhere, I can't imagine him in any other uniform. Paul Pierce is a Celtic.
Discuss on CG Forums!]
Original Story:
http://celticsgreen.blogspot.com/2012...
MORE FROM YARDBARKER
NBA News

Delivered to your inbox

You'll also receive Yardbarker's daily Top 10, featuring the best sports stories from around the web. Customize your newsletter to get articles on your favorite sports and teams. And the best part? It's free!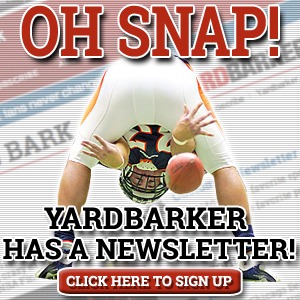 Latest Rumors
Best of Yardbarker

Today's Best Stuff

For Bloggers

Join the Yardbarker Network for more promotion, traffic, and money.

Company Info

Help

What is Yardbarker?

Yardbarker is the largest network of sports blogs and pro athlete blogs on the web. This site is the hub of the Yardbarker Network, where our editors and algorithms curate the best sports content from our network and beyond.