NBA Referee Hotline Bling: Damian Lillard reviews the call logs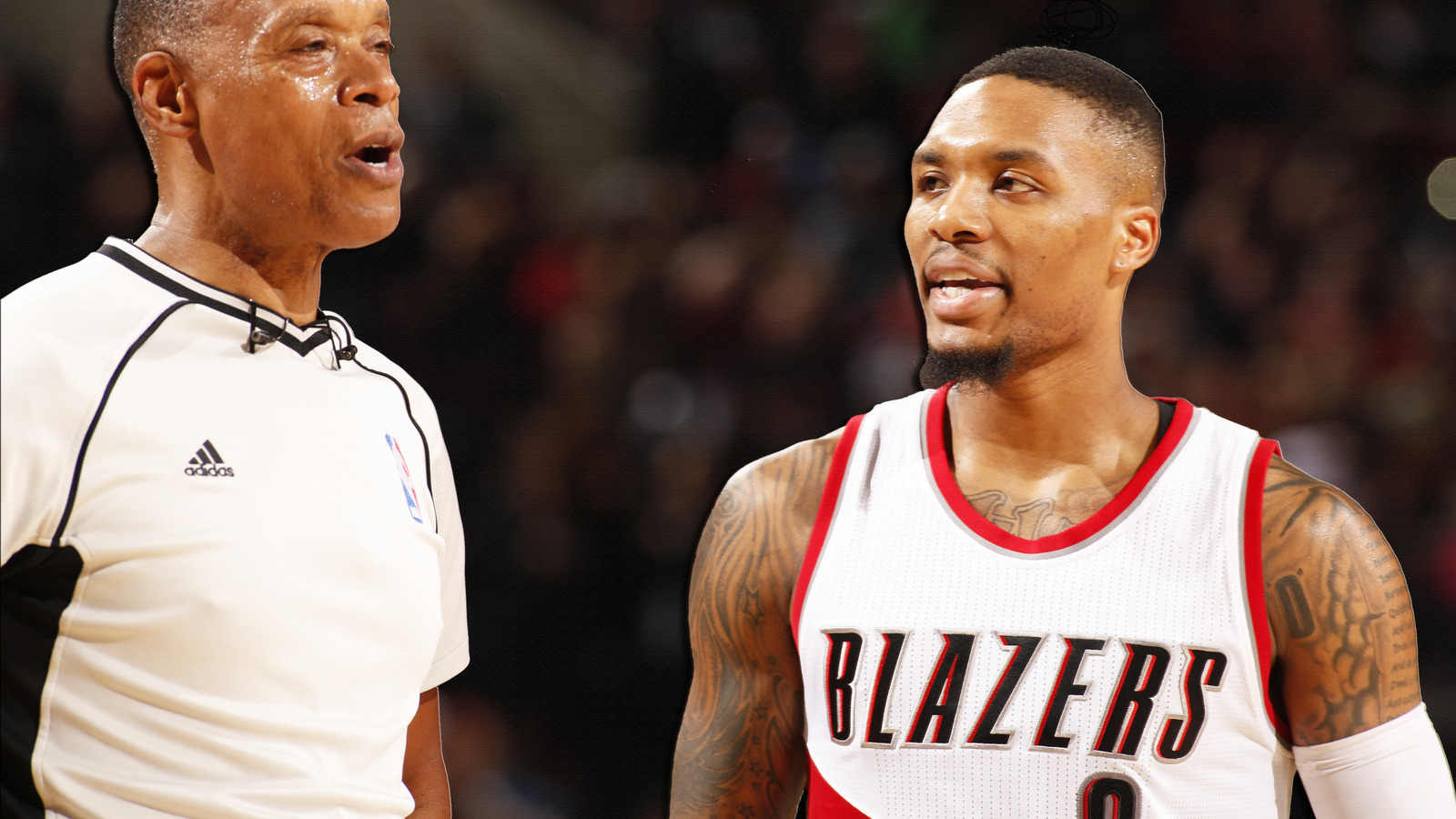 Getty Images/Yardbarker Illustration 
The NBA has created a hotline where players can call to complain about NBA referees. They can complain about calls, get clarification on rules, and share their Dick Bavetta fan fiction. It's like the Thanksgiving Butterball hotline. Each week, we'll present a look at the hotline's responses, which are about as genuine as John Wall's friendship with Bradley Beal. We know when that hotline blings, that can only mean one thing: an NBA player is about to spit some bars about a replay.
Damian Lillard vs. Markieff Morris 
Dear Mr. Lillard,

First, it was very impressive that you free-styled all of your comments. We are quite impressed that you found rhymes for both "Vonleh" and "Nurkic." Now, you are correct in your assertion that Mr. Morris stepped out of bounds before his game-winning shot beat you in overtime. However, the play was not reviewable, since there was still 0.4 seconds left on the clock. Maybe you think that's the same as time expiring, but I think Derek Fisher would disagree with you!

For future reference, here is a guide to what things are reviewable:

Whether a player has shot a two-pointer or three-pointer 24-second violations
Ball possession of the ball on out-of-bounds plays
 "Clear-path" fouls "The Path" on Hulu Unsportsmanlike acts

And here are the things that are not reviewable:

Boundary line violations that happen with time left on the clock 
Goaltending Pass interference flags 
Uncalled fouls where a player yelps 
Yelp reviews by Glen "Big Baby" Davis 
Trump campaign officials' contact with Russia 
Fast of the Furious 8: The Fate of the Furious. It's critic-proof.

We hope this clarifies things, and we are looking forward to hearing the "Dropping Dimes II" mixtape next month.

Hooperingly yours., NBA Referee Hotline

Mike Breen vs. Gregg Popovich and Steve Kerr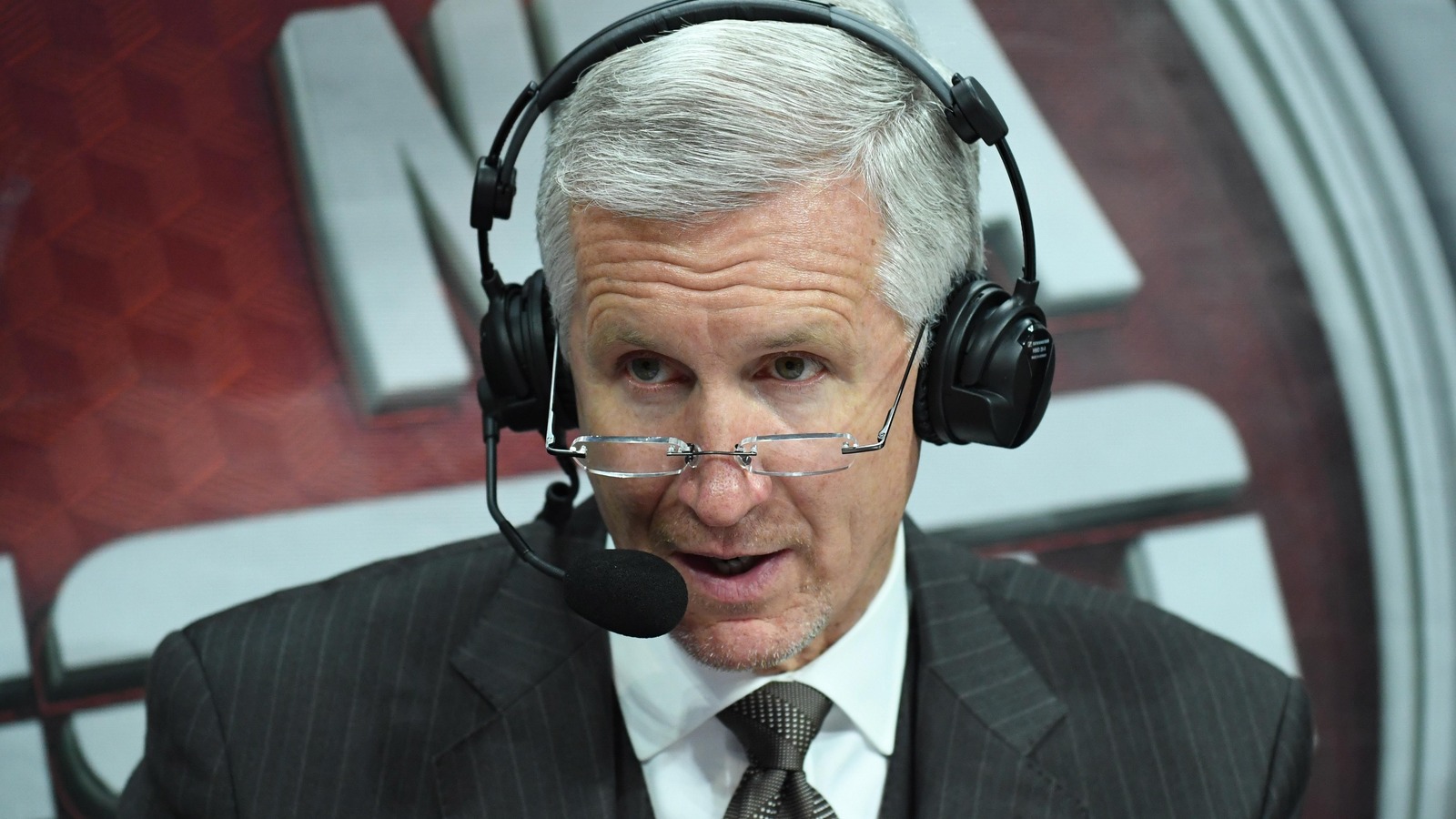 Kirby Lee-USA TODAY Sports
Dear Mr. Breen,
We understand your disappointment at the lineups for last week's prime-time ABC matchup between the Spurs and Warriors. It was a high-profile game, and viewers probably weren't tuning in to see Ian Clark battle Patty Mills, unless they were watching from Australia, Belmont University, or an asylum. While NBA rules do not mandate coaches play certain players, we did notice some irregularities in the injury report.

Many of the benched players had perfectly legitimate excuses. Kawhi Leonard was out in the concussion protocol. LaMarcus Aldridge has an irregular heartbeat. Kevin Durant has a sprained MCL. But some of these were more questionable.

Steph Curry was listed as sitting out with rest – that's frowned upon, but understandable. However, Klay Thompson was listed as having a "ruptured goatee." Tony Parker was out with "rapper's lung," and Draymond Green was benched with something called "crotch toe." I don't think that's an illness!

If that weren't enough, Dejounte Murray was out with rickets, Andre Iguodala missed the game with a sprained eardrum, and even the Coyote was out after being arrested for indecent exposure. If a coyote wears a shirt, by law, he can't be bottomless!

Mr. Breen, we apologize to you and all of the NBA's broadcast partners for these player absences, and we do hope the Cavs and Clippers remain healthy. If not, may we suggest Mark Jackson can say, "Mama, there goes that meniscus!"

Guardedly yours, NBA Referee Hotline
Brandon Jennings vs. Jared Dudley
Dear Mr. Jennings,

In regards to your recent ejection, we would like to clarify that we have a zero-tolerance policy for guns in the NBA. No possession of guns, no guns in the locker room, no Guns N' Roses t-shirts, and no pointing at your biceps and saying, "Two tickets to the gun show." In addition, you aren't allowed to shotgun a beer, gun your engine in the arena parking lot, or refer to Pete Maravich by his nickname.

That being said, we have some advice on future on-court confrontations. In general, pointing finger guns is not a threatening gesture. It's something that dorky white guys do to say hello to other bros. Also, the implication is that of all the players in the NBA, you'd shoot Jared Dudley to defend Jason Smith? Even Jason Smith's relatives aren't willing to do that! And where do you think Jared Dudley is going to come at you – on a podcast?

Mr. Jennings, please refrain from these threatening gestures in the future. And remember: You're shooting 32% from three this year. It would be a minor miracle if you were able to connect on a finger gun shot.

Armedly yours, NBA Referee Hotline

Markieff Morris vs. Mason Plumlee
Dear Mr. Plumlee,

We have examined the tape and feel that your ejection for kicking Mr. Plumlee in the nether regions was completely proper. Maybe that kind of flailing crane kick works in Golden State or in the All Valley Under-18 Karate Tournament, but not in Denver! And frankly, we found your explanation ludicrous.

You claim that it was actually your identical twin brother Marcus who did the kicking, even though he plays for the Detroit Pistons. And then you further claim that he was aiming for Miles Plumlee of the Hornets, but got confused. Making this even more complicated, you allege that the whole thing was a conspiracy led by Marshall Plumlee, with the aid of Cody Zeller, who was disguised as his brother Tyler Zeller. And finally, the effort was funded by Zoran Dragic as revenge for a hard foul against his brother Goran.

Frankly, none of that makes sense to us, and when we reached out to Jason and Jarron Collins, they agreed. Now, if it turns out that your kick inhibited Mr. Plumlee's to reproduce, we will rescind your fine. The NBA doesn't need any more Plumlees, now or ever.

Nutcrackingly yours,
NBA Referee Hotline
Previously on NBA Hotline Bling
QUIZ: Name every Portland Trail Blazers player to win a regular season award
The Portland Trail Blazers have been honored 29 times with a player winning a regular season award (MVP, ROY, Most Improved, Sixth Man, First Team All-NBA, First Team All-Defense and First Team All-Rookie) in franchise history. How many can you name?
PLAYERS:
Dick Bavetta
,
Gregg Popovich
,
Steve Kerr
,
Ian Clark
,
Patty Mills
,
Kawhi Leonard
,
LaMarcus Aldridge
,
Kevin Durant
,
Klay Thompson
,
Tony Parker
,
Draymond Green
,
Dejounte Murray
,
Andre Iguodala
,
Jason Smith
,
Miles Plumlee
,
Cody Zeller
,
Zoran Dragic
,
Jarron Collins
TEAMS:
San Antonio Spurs
,
Golden State Warriors
,
Charlotte Hornets
,
Miami Heat
,
Portland Trail Blazers
,
Detroit Pistons
,
Sacramento State Hornets
MORE FROM YARDBARKER
NBA News

Delivered to your inbox

You'll also receive Yardbarker's daily Top 10, featuring the best sports stories from around the web. Customize your newsletter to get articles on your favorite sports and teams. And the best part? It's free!