Found June 06, 2012 on Red's Army:
Oh my... If the Celtics are able to close out this series, we're gonna be talking about this shot for a long time. Not 1, not 2, not 3, not 4, not 5, not 6, not 7 years... but for a long time. (Video courtesy @jose3030)
Original Story:
http://feedproxy.google.com/~r/RedsAr...
THE BACKYARD
BEST OF MAXIM
RELATED ARTICLES
After trailing by 13 in the first half to the Miami Heat, the Boston Celtics rallied back to eventually take a five point lead at the end of the third. It was a seesaw from there on as the Celtics and Heat both traded leads in the fourth. As so often is the case in a close fourth quarter, one play can make the difference. It was Paul Pierce who took the dagger and drove it into...
OH VEY MARIA
Maria Menounos will not be attending Game Six between the Heat and Celtics tonight, but that doesn't mean she's any less of a fan. Dressed in her Paul Pierce jersey, Maria went on a cute little rant about her Celtics fandomness. Dear, you could yell at me any time you want for leaving my dishes in the sink. In fact, I'd even forget to take out the trash. Propers to @MichaelHayes...
PAULPIERCE!!! Came up with a huge three pointer tonight to help the Celtics take a 3-2 series lead over the Miami Heat in the Eastern Conference Finals. Pierce and one of Miami's 'big three', Dwyane Wade have both been involved in some pretty odd injury ordeals. Pierce, channeling Willis Reed, hurt his knee in Game 1 of the 2008 NBA Finals against the LA Lakers and had to...
Paul Pierce received the ball with under a minute to go and some room to breath in front of the 3-point line. The Celtics captain didn't bother pump faking or even attempting to drive to the hoop, as he was as confident as ever that he could seal a colossal Game 5 win with one stroke of the netting. Pierce sunk the clutch 3-pointer with :52 seconds to play in Tuesday night'...
 What an exciting game!   I have to admit that I was very surprised that the officiating was even.  Good job by the officials for the most part.  But I know that the Heat fans didn't feel that way since they didn't get their usual +20 free throw advantage.   It is just amazing how Heat fans turn on their own team and players.  Wow!  No loyalty whatsoever.   My...
Why am I surprised? This is the 2012 Celtics. They followed up a gritty, gutty win in Miami with a pathetic peformance at home with a Finals berth on the line. LeBron James was phenomenal: 45 points, 19-26 FG and 15 rebounds. Paul Pierce was phenomenally awful: 9 points on 4-18 FG. James is going to get all the credit, but the Celtics beat themselves tonight. Bad turnovers...
Take a trip back to February 22nd. The Boston Celtics had a record of 15-17, were almost out of the playoff picture, and were on a five game losing streak. Paul Pierce, Ray Allen and Kevin Garnett all were being tagged with the "washed up" label, and the story around this team was whether or not it was time to move forward and start a new era of C's basketball at the trade...
Athletic competition has become almost devoid of true patience. Basketball, in particular is generally a rampage of emotion and speed that can be quite overwhelming. Patience has become a lost art in the world of sports. It is the most important of the seven heavenly virtues. Patience is said to specifically oppose the vice of wrath. However, this is not something that is an exact...
Dwayne Wade had 27 points.  Lebron James had 30.  The Heat had their home crowd dressed all in white behind them.  Miami out rebounded Boston 49-39.  Paul Pierce shot 6-19.  Ray Allen made just 2 of 9 field goal attempts.  And Rajon Rondo hit only 3 of the 15 shots he put up.  Yet somehow the Celtics won their third straight game in this series. What the Celtics are doing...
The Boston Celtics went into Game 4 Sunday night trailing in the series 2-1, but with the game at home there was a lot on their side. Coming off a big win Friday Night against the Miami Heat to keep from being swept, the Celtics charged into Game 4 on a tear, staying in the lead for the majority of the game. After the half though is when the Heat started to close the gap eventually...
Celtics News

Delivered to your inbox

You'll also receive Yardbarker's daily Top 10, featuring the best sports stories from around the web. Customize your newsletter to get articles on your favorite sports and teams. And the best part? It's free!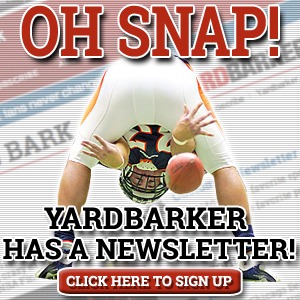 Latest Rumors
Best of Yardbarker

Today's Best Stuff

For Bloggers

Join the Yardbarker Network for more promotion, traffic, and money.

Company Info

Help

What is Yardbarker?

Yardbarker is the largest network of sports blogs and pro athlete blogs on the web. This site is the hub of the Yardbarker Network, where our editors and algorithms curate the best sports content from our network and beyond.