Found November 12, 2012 on Larry Brown Sports:
Via Larry Brown Sports:
The Los Angeles Lakers pulled off a stunner when they decided to hire Mike D'Antoni as their new basketball coach when it looked like Phil Jackson was going to get the job. Now we're hearing from Jackson that the team went back on its agreement with him, and another report says he wasready to accept the head coaching job.
Jackson told his side of the story in a statement (via the LA Times):
"Saturday morning, Jim Buss, called to ask if he could come and visit. I did not solicit or ask for the opportunity, but I welcomed both he and Mitch Kupchak into my home to discuss the possibility of my return to the Lakers as the head coach. We talked for over an hour and a half. No contractual terms were discussed and we concluded with a hand shake and an understanding that I would have until Monday (today) to come back to them with my decision.
"I did convey to them that I did have the confidence that I could do the job. I was awakened at midnight on Sunday by a phone call from Mitch Kupchak. He told me that the Lakers had signed Mike D'Antoni to a 3-year agreement and that they felt he was the best coach for the team.
"The decision is of course theirs to make.
"I am gratified by the groundswell of support from the Laker Fans who endorsed my return and it is the principal reason why I considered the possibility."
ESPN LA also says Jackson was prepared to take the job so long as the contract negotiations went well. Instead, as Jackson is portraying things, the Lakers worked behind his back and just decided to hire D'Antoni.
Yahoo! Sports says matters are not as simple as Jackson makes them seem. Marc J. Spears reported on Sunday night that Jackson had several demands if he were to take control of the team, including a large salary and control over personnel decisions. Yahoo!'s Adrian Wojnarowski went into greater detail on this issue, reporting that the Lakers resisted Jackson's "power grab" by hiring someone else. If you read Woj's report, you'll come away thinking that Jackson was hardly a victim.
Jackson's agent, Todd Musburger, has also gone into full-on defense mode. He is trying to spin things in Jackson's favor by discrediting the reports about his contractual demands.
"There were no demands, outrageous or otherwise," Musburger told ESPN LA. "To say that he wanted control or that he wanted a zillion dollars or that he wanted equity, those were not topics discussed in the meeting between Kupchak, Buss and Phil. If the Lakers didn't spread those things, the fact they didn't take an affirmative stance to correct the record is very troublesome."
I believe the reports from Yahoo! saying that Jackson had incredible demands, and that the Lakers chose D'Antoni as a way of telling Jackson to stick it. The only real question is whether it was a good move by the Lakers. I don't think it was.
As for whether or not they're a championship team, apparently Jackson is leery.
Jackson wouldn't return if he didn't think the team could win a championship. Maybe he felt he could be the difference.
We'll know over the next several months whether the Lakers made the right decision. What we do know is that this has been the latest dramatic chapter in Hollywood's wildest reality show.
Original Story:
http://larrybrownsports.com/basketbal...
THE BACKYARD
BEST OF MAXIM
RELATED ARTICLES
Leaving Hall of Famer Phil Jackson "stunned," Los Angeles Lakers' suits unanimously chose offensive wizard Mike D'Antoni to become the organization's next head coach over the "Zen Master" earlier today. The 61-year-old D'Antoni, who was last employed by the New … Continue reading →
Mike D'Antoni used to look like he was having so much fun. When his teams in Phoenix were operating at a frenetic pace offensively and playing better than advertised defensively, the coach often seemed to have a bemused smile on his face, even after most losses. The man could coach, everyone knew it, and everyone seemed to appreciate it. Then D'Antoni went to New York and the...
Welcome to Lakerland, where the working motto is now: another day, another bombshell. Just when it seemed inevitable that Phil Jackson would ride to the rescue after the Lakers shocked the NBA by firing Mike Brown five games into the season, they pulled an even more astonishing move late Monday night by hiring Mike D'Antoni as coach. The deal, for three years and $12 million...
Phil Jackson has known for months that he wanted to coach again. Mike Brown was quickly removed from the Lakers job once a suitable testing period (five games) had been completed. Kobe Bryant wanted Jackson's return. Dwight Howard, Pau Gasol and Steve Nash would be lifted to their full potential just as soon as Jackson, who was about as sure to take the job the minute it opened...
The Pringles Man has come back to the NBA as Mike D'Antoni (and not Phil Jackson) will serve as the head coach of the Los Angeles Lakers. Steve Nash is pleased.The post Mike D'Antoni To The Lakers: The Return Of The Pringles Man appeared first on The Sports Fan Journal.
Newly minted Lakers head coach Mike D'Antoni was just as shocked as everyone else to discover it was him and not Phil Jackson who would be taking over the coaching reins for the Lakers. D'Antoni has started giving interviews and has been cleared to fly – he had knee surgery but he's good to go [...]
With Hall of Famer Phil Jackson expected to be formally announced as the Los Angeles Lakers new head coach tomorrow, the "Zen Master" is attempting to add Brian Shaw and Scottie Pippen to his staff. The 46-year-old Shaw, who won … Continue reading →
While rumors continue to swirl about the possible return of Phil Jackson to the bench, the Los Angeles Lakers are keeping their focus on trying to move past their slow start. The Lakers will attempt to move one step closer to the .500 mark when they welcome the Sacramento Kings to Staples Center on Sunday night. With the additions of superstars Dwight Howard and Steve Nash, expectations...
It shouldn't be a surprise that Phil Jackson is the favorite to return as head coach of the Lakers. He was non-committal about his coaching future during an HBO Real Sports interview this past June. There were rumblings all summer that he would have entertained taking over the Knicks "clumsy roster" if they had called. He was connected to openings in Portland and Orlando, as...
The Los Angeles Lakers announced the hiring of coach Mike D'Antoni on Monday. D'Antoni replaces Mike Brown, who was fired on Friday. The Lakers signed D'Antoni to a multi-year deal but did not release the terms of the contract. However, it is believed to be for three years and worth $12 million. "After speaking with several excellent and well-respected coaching...
New Los Angeles Lakers coach Mike D'Antoni said he will be a failure at the Staples Center if he doesn't put his new team in the title hunt. "I'm going to do everything I can do to win a championship," D'Antoni told KSPN-AM 710 on Tuesday. "If we're not at least in the hunt, a serious hunt, then I've failed as a head coach. I'm comfortable...
Lakers News

Delivered to your inbox

You'll also receive Yardbarker's daily Top 10, featuring the best sports stories from around the web. Customize your newsletter to get articles on your favorite sports and teams. And the best part? It's free!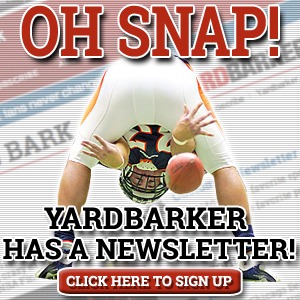 Latest Rumors
Best of Yardbarker

Today's Best Stuff

For Bloggers

Join the Yardbarker Network for more promotion, traffic, and money.

Company Info

Help

What is Yardbarker?

Yardbarker is the largest network of sports blogs and pro athlete blogs on the web. This site is the hub of the Yardbarker Network, where our editors and algorithms curate the best sports content from our network and beyond.