Is Rondo getting some home-court advantage with his numbers? An interesting post on Sunday from Hoopdata's Blake Murphy discussing whether or not players get added benefits when it comes to the scoring of assists when the player is at home. The assist, more than any other statistic in sports besides the lacrosse assist and the baseball error, is most affected by how the scorer perceives the play. The official definition of the statistic, according to the article which is according the Wall Street Journal is: The NBA statistician's manual says an assist should be "credited to a player tossing the last pass leading directly to a field goal, only if the player scoring the goal responds by demonstrating immediate reaction to the basket." Then the article brings up this video and asks us to look at the first play. Would you believe that the first play in that video was credited as an assist to Jose Calderon? Well it was and the most obvious thing that stands out in that video is the fact that the assist was credited to the home-team point guard. After reading the article, I turned my attention to the Boston Celtics and their point-guard Rajon Rondo. Earlier this season, Rajon Rondo was chasing history, a streak of 37 games in a row with 10 or more assists ended when he got into a scuffle with Nets forward Kris Humphries back in December. There was a lot on controversy during the streak, mostly centered upon two major points. For one, there was talk that Celtics were employing "bush league" tactics to get Rondo closer to the record. In a blowout loss to the Pistons in November, the Celtics let Rondo play into the final minute of the game even when it was all locked up for Detroit, risking injury so that he could get his 10th assist. He did eventually, but it still didn't feel right. Then, there was the idea that Rajon Rondo was taking too many "selfish" assists. Instead of scoring easy points, he was dishing to players on the wing to attempt tougher shots in an chase for the consecutive games record. Now we can look at another potential bonus to his assist statistics. Could the TD Garden stat-keepers have been giving him added bonuses? To look at whether I'm on to something, I employed my good friend basketball-reference to look at some split stats. Some pretty interesting stuff. Here is his 2012-13 splits so far this season: Split Value G GS AST AST Place Home 15 15 182 12.1 Road 14 14 147 10.5 So in only one more game at home this season, Rajon Rondo is averaging almost two more assists a game then he does on the road. That would seem to give some evidence to the theory, although the Celtics also have more wins at home which could contribute to the numbers as well. Just to make sure, I looked at his numbers for the last two years (the years he came into his own) and his career splits. 2011/12 Split Value G GS AST AST Place Home 26 26 291 11.2 Road 27 27 329 12.2 2010/11 Split Value G GS AST AST Place Home 35 35 424 12.1 Road 33 33 336 10.2 Career Split Value AST AST Place Home 2082 9.0 Road 1770 7.6 There might be something to this arena adjusted assist thing. Outside of 2011-12, Rondo has had more assists at home than on the road for his career, despite playing two less games at home over his career. Here is the thing though, everyone gets arena adjusted assists, and the Celtics according to the statistics are not one of the leagues biggest conspirators. Answer: Scorers give home teams a boost of 2.7 percentage points, which makes for a 4.9% boost in Assist Percentage. Let's do some simple math then: 7.6 career assists + 2.7 percentage points (assist adjusted rate) = 10.3 Basically, according to the statistics, Rajon Rondo is slightly better on the road and is simply getting screwed out of some of his numbers by opposing teams scorekeepers. As basketball statistics get more and more advanced, fans will be able to see more into the game than ever before. This is just one of those circumstances where we can see that numbers can get a little bit of home-court advantage.
Original Story:
http://www.bostonsbettah.com/?p=5560
MORE FROM YARDBARKER
Celtics News

Delivered to your inbox

You'll also receive Yardbarker's daily Top 10, featuring the best sports stories from around the web. Customize your newsletter to get articles on your favorite sports and teams. And the best part? It's free!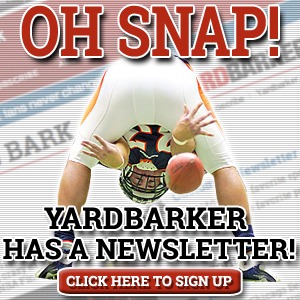 Latest Rumors
Best of Yardbarker

Today's Best Stuff

For Bloggers

Join the Yardbarker Network for more promotion, traffic, and money.

Company Info

Help

What is Yardbarker?

Yardbarker is the largest network of sports blogs and pro athlete blogs on the web. This site is the hub of the Yardbarker Network, where our editors and algorithms curate the best sports content from our network and beyond.