Found February 24, 2012 on Celtics Life:
Rondo, totally sick of media, deadpans: "I don't want to start any trade rumors but Kendrick Perkins is getting traded back to the Celtics."— Ben Golliver (@blazersedge) February 24, 2012 So.. this is kind of out of left field. Who knows how much credence there is to this, knowing Rondo he was probably kidding. The Perk trade certainly has not gone away as a topic of discussion among Celtics fans and you would have to wonder, if Danny tried to get Perk back, who the Celtics would give up in a deal to get Perkins back in green. If I had to guess, I would say it'd be Ray Allen and Jermaine O'Neal, for Perkins and something else. That's complete speculation though.. Thanks to "Yu" in the shoutbox for the find. Leave your thoughts in the comments below, or on our Google+ Page
Original Story:
http://www.celticslife.com/2012/02/ra...
THE BACKYARD
BEST OF MAXIM
RELATED ARTICLES
Dime Magazine Last year, Rajon Rondo and Red Bull teamed up in a big way to give back to the City of Boston by creating Boston's Got Wings. For every steal Rondo recorded (153 in only 68 games), $500 was donated to the Boston Parks and Recreation Department to refurbish basketball courts throughout the city, netting the parks $76,500. Rondo, Red Bull and Boston's Got Wings is...
I was going to write an article on the Spurs (maybe tomorrow), but I lost track of time while playing around with the ESPN trade machine.  So instead, I've decided to fill this space with wacky potential trades for Rajon Rondo.  Do you find yourself hating every single one of these?  Then you're probably overvaluing [...]
Rajon Rondo will have more responsibility representing the Boston Celtics this All-Star weekend as he has been chosen to fill in for Stephen Curry in the Taco Bell NBA Skills Challenge. Curry, the defending champion, is out with a strained tendon in his right foot. Rondo will be competing against Cleveland's Kyrie Irving, San Antonio's Tony Parker, Washington's John Wall,...
It looks like Celtics fans have something to look forward to on All Star Saturday after all.   Last year we had Ray and Paul shooting it out in the 3 point contest.  This year it didn't appear that there would be any Celtics entrants in the Saturday festivities.  But today, Rajon Rondo was named to replace Stephen Curry in the Skills Challenge.     In case you have forgotten...
According to Peter Vecsey of the NY Post, the Lakers would be more than interested in acquiring Rajon Rondo from the Celtics. If the Lakers indeed are interested in signing Rasheed Wallace — a logical step-down from flirting with Gilbert Arenas—it lends credence to the Rajon Rondo/Jermaine O'Neal-Pau Gasol swap I keep hearing. Lord knows they're desperate for a point guard...
Does anyone still watch the Skills Challenge? I mean, seriously. What's the point of this thing? Does dribbling around stationary objects, throwing a ball through a tire and making a layup really prove anything? Is anyone astounded by the "skills" displayed in the Skills Challenge? It's about as relevant as the 2Ball contest was. If you remember 2Ball, you&...
Boston Celtics point guard Rajon Rondo got a strange combination from the NBA on his 26th birthday. Rondo was named to the Eastern Conference All-Star team Wednesday night, replacing injured Atlanta Hawks guard Joe Johnson. However, he was out of the Celtics' lineup for a game at Oklahoma City while serving the second game of a two-game suspension. Coach Doc Rivers joked that...
John Wall came in fourth place behind champion Tony Parker, Rajon Rondo and Deron Williams in the Skills Challenge on All-Star Saturday in Orlando, improving upon his fifth-place last season. But that didn't mean that there wasn't another slightly embarrassing moment to go along with Greg Monroe pulling out a rug from under him late in the Rising Stars Challenge. Read full article...
OKLAHOMA CITY (AP) -- Boston Celtics point guard Rajon Rondo got a strange combination from the NBA on his 26th birthday.
Boston's Rajon Rondo and Atlanta's Jerry Stackhouse have been selected to participate in this weekend's All-Star festivities as replacements for injured players.
Herald  Please come to Boston Bad bounce thwarts Rajon Rondo Truth is this may be last hurrah In a league of guards, Miami's Norris Cole making his point Timberwolves' Kevin Love wins three-point contest; Jazz's Jeremy Evans takes dunk competition NBA commissioner David Stern has no sympathy for Dwight Howard and Magic Kobe Bryant asks: How did GMs miss Jeremy Lin? Dwight...
The injured Joe Johnson will be replaced by Rajon Rondo and Kevin Durant for All-Star Weekend events. Durant will take Johnson's spot in the long-distance shootout. From the Oklahoman: "Thunder forward Kevin Durant will replace Atlanta's Joe Johnson (injured left knee) in the Three-Point Contest on Saturday at 7 p.m. at the NBA All-Star Game in Orlando, Fla. NBA commissioner...
NBA News

Delivered to your inbox

You'll also receive Yardbarker's daily Top 10, featuring the best sports stories from around the web. Customize your newsletter to get articles on your favorite sports and teams. And the best part? It's free!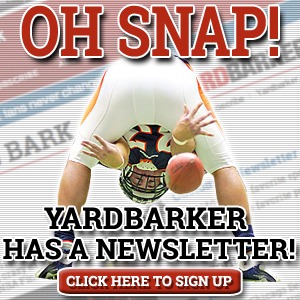 Latest Rumors
Best of Yardbarker

Today's Best Stuff

For Bloggers

Join the Yardbarker Network for more promotion, traffic, and money.

Company Info

Help

What is Yardbarker?

Yardbarker is the largest network of sports blogs and pro athlete blogs on the web. This site is the hub of the Yardbarker Network, where our editors and algorithms curate the best sports content from our network and beyond.