Found July 26, 2013 on Fox Sports West:
Steve Nash believes Kobe Bryant is ahead of schedule in his recovery from Achilles' surgery, is hopeful that the Los Angeles Lakers will finally find the chemistry they lacked a year ago and is finding himself fueled by the memories of an injury-filled season. On Tuesday, however, basketball won't be his sport of choice. The two-time NBA MVP gets to become a soccer player again -- if only briefly. The Lakers guard who grew up playing soccer and still has deep ties within the sport will have a tryout of sorts with Inter Milan, before the storied team opens play in the Guinness International Champions Cup tournament that's coming to the U.S. next week. The tournament features eight club teams from around the world, with a winner to be crowned in Miami Gardens, Fla. on Aug. 7. "It's a dream come true to get a chance to try out, not just to try out but to take the field with Inter Milan, one of the great, storied franchises in professional sports," Nash said in an interview with The Associated Press. "I feel like a little kid." Tournament officials said the tryout will take place in New Jersey, two days before Inter Milan opens its portion of the Guinness event in Indianapolis against Chelsea. And Nash expects to be feeling a fairly ramped-up level of nervousness when he laces up his cleats for that training session. "It's going to be a lot higher than it is playing basketball, for sure," Nash said. "I still get nervous for basketball games from time to time. When I get out on the court, I don't get nervous, but before. To go out there with guys that I look up to and watch play, it's definitely going to raise the nerves. I'll be really nervous and really excited." The tournament begins Saturday when AC Milan visits Valencia. Juventus and Everton meet Wednesday in another first-round game, with the other opening matchups being the Inter-Chelsea game and Real Madrid taking on the L.A. Galaxy on Thursday. The European clubs are primarily using the event as preseason training and the matches will allow for many more substitutions than normal, as is common with exhibition matches. "Guinness has kind of taken it to another level by making a tournament out of it," Nash said. "There's stakes involved. For Guinness to bring seven of the world's biggest clubs over and play with the Galaxy, that's phenomenal exposure for the game and it'll help grow the game in North America." Nash played soccer and hockey as a child before starting his basketball career as an eighth-grader, primarily because most of his friends at the time were spending more time taking corner jumpers than corner kicks. His father, John, played professional soccer in South Africa and England, and Nash remains an avid soccer fan and is part of the ownership group for the Vancouver Whitecaps of Major League Soccer. As far as his "real job" goes, Nash said he's encouraged for the coming NBA season. He's working his way back to being 100 percent physically. His first season with the Lakers was an injury-filled one, where he was limited to 50 games because of a broken left leg and a strained right hamstring. "I've had a really good summer of training and rehabilitating," Nash said. "I'm not 100 percent, but I'm pretty close. Good enough to go out there Tuesday. I'm thrilled I've had this time to build myself back up, and I believe I'll have a great year." Last season was a struggle for the Lakers, and the offseason hasn't exactly been tranquil, either. Dwight Howard left Los Angeles for Houston, Bryant has been working his way through rehabilitation for his Achilles', and the Lakers added new pieces like Chris Kaman, Nick Young and Wesley Johnson. "We're all just excited for another opportunity," Nash said. "We've got some terrific players coming off of difficult seasons. I know Pau Gasol after his injuries, Kobe's coming off a difficult injury, I was injured for the better part of the season. The three of us are eager to get back out there and there's other guys, Jordan Hill, Steve Blake, who missed a lot of time last year. "We're excited to see what we can make of ourselves. We really are going to try for the second consecutive year to find chemistry and identity, but we're excited for it, so we'll see." Nash said he isn't letting go of the bad memories from last season, using them instead as motivation for the coming year. And when the new season starts, he said he wouldn't be at all surprised to see Bryant -- who tore his Achilles' tendon in April -- not just ready, but raring to go. "I don't think he'd have it any other way," Nash said. "I know he's very focused and determined and he plans to come back as strong as ever, probably in record time."
Original Story:
http://www.foxsportswest.com/nba/los-...
THE BACKYARD
BEST OF MAXIM
RELATED ARTICLES
Steve Nash is going to work out with one of soccer's most famous clubs. The Los Angeles Lakers guard will have a tryout Tuesday with Inter Milan, ahead of the team appearing in the United States for the Guinness International Champions Club tournament. The tournament pits eight club teams from around the world, with a winner to be crowned in Miami on Aug. 7. Nash tells The...
Steve Nash has made a career on the basketball court by throwing spectacular passes from his hands, but now he is hoping to shift some of that magic to his feet. The 39-year-old point guard is going to have a tryout with Inter Milan, a professional soccer club in Italy's Serie A. The workout with the club will take place on Tuesday, two days before Inter begins play in the UnitedÂ...
According to a USA Today report, Steve Nash will be trying out for Inter Milan before the team opens play in the Guinness International Champions Cup. The tournament pits eight club teams from around the world, with a winner to be crowned in Miami on Aug. 7. When asked about the upcoming tryout, Nash had this to say: "It's a dream come true to get a chance to try out, not...
Lakers point guard and passionate soccer fan, Steve Nash, will try out for the legendary Inter Milan soccer club in New Jersey next week for a chance to play with the team during their upcoming tournament in the U.S. Nash, who is a part owner of the Major League Soccer team, the Vancouver Whitecaps, grew up playing soccer and hosts a celebrity soccer game in New York City ever year...
If you know anything about Steve Nash it's that he is a soccer fanatic. He hosts a summer soccer series that draws big names from basketball and the European football worlds plus he is the co-owner of the Vancouver Whitecaps of the MLS. And now he gets his dream: To try out for Italian soccer power Inter Milan. The team is in the states and Nash will "try out" with them July 30th.
Now that Ron Artest/Metta World Peace is officially a New York Knicks problem, something has ticked off in his brain that is begging him to change his name again. Please click here to read this list and watch this video The post List/Video: Top 5 options for Ron Artest's upcoming name change appeared first on Players View.
While the Lakers have endured a rough offseason, losing center Dwight Howard to free agency and looking at a 2013-14 campaign that probably won't meet the organization's lofty standards, point guard Steve Nash has been relatively quiet. The 39-year-old Nash did say his piece when Howard vaulted L.A. for Houston, but he hasn't been anywhere near as vocal as Kobe Bryant, for...
Andrew Goudelock has signed a one-year deal with BC UNICS of Russia. Goudelock played last season with the Los Angeles Lakers and Rio Grande Valley Vipers of the D-League. Goudelock was MVP of the D-League.
Canada Basketball has an influx of young talent in Andrew Wiggins, Anthony Bennett, Tristan Thompson and Kelly Olynyk, among others. "The development of any country is based on the talent playing in that country," Team USA coach Mike Krzyzewski said. "Canada is bursting with talent right now." Steve Nash is currently Canada Basketball's general manager. ...
Kobe Bryant just got another jolt of motivation to return quickly perhaps too quickly from his April 12 Achilles tendon tear. According to a report from Yahoo! Sports Adrian Wojnarowski, the Lakers will face Dwight Howard and the Rockets in Houston on Nov. 7. The NBA is expected to release its 2013-14 schedule later this week, but Yahoo! obtained the information in advance. Bryant...
Kobe Bryant and the Lakers will reportedly travel to Dwight Howard's new home and face the Rockets for the first time since Howard's departure on November 7 of next season. According to Adrian Wojnarowski of Yahoo! Sports: As Kobe Bryant rehabilitates his torn Achilles tendon, there will undoubtedly be a date circled on his and the Los Angeles Lakers' schedule: A Nov. 7...
NBA News

Delivered to your inbox

You'll also receive Yardbarker's daily Top 10, featuring the best sports stories from around the web. Customize your newsletter to get articles on your favorite sports and teams. And the best part? It's free!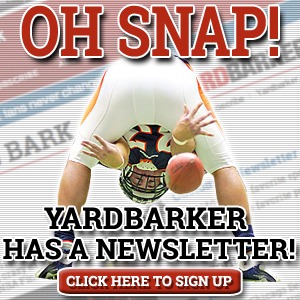 Latest Rumors
The Backyard

Today's Best Stuff

For Bloggers

Join the Yardbarker Network for more promotion, traffic, and money.

Company Info

Help

What is Yardbarker?

Yardbarker is the largest network of sports blogs and pro athlete blogs on the web. This site is the hub of the Yardbarker Network, where our editors and algorithms curate the best sports content from our network and beyond.