Found June 06, 2013 on Blog So Hard Sports:
You see, what had happened was… The NBA Draft is exactly three weeks away and with no sure-fire superstars this year, the top of the draft still remains a mystery. Washington currently owns the 3rd overall pick and most Wizards outlets have Grunfeld selecting Otto Porter or Anthony Bennett. Both players would fit a need for the Wiz Kids and I would be ecstatic with either pick. I actually hope that Washington stays put with the 3rd pick and selects either the PF out of UNLV or the SF out of Georgetown. But Grunfeld is still at the helm of the decision making and as draft day nears, the more nightmares I have of the 09 draft day trade debacle that saw the Wiz miss out on a number of great prospects. If EG does decide to wheel and deal on June 27th, lets hope the trade would look something similar to one of these transactions.   Trade #1 – Wizards trade 3rd overall pick, Jan Vesely, and Trevor Booker to the Timberwolves for Derrick Williams and the 9th overall pick: There have been rumblings out of Minnesota that Derrick Williams is available and they are looking to add a shooter in the draft. In this scenario the T-Wolves jump up to the 3rd pick where they would have the possibility of landing the sweet shooting Ben McLemore out of Kansas. He's one of the top two shooting guard prospects in the draft and more than likely will be long gone before the 9th pick. According to Chad Ford's latest mock draft, McLemore would be available at pick number three so Minnesota could add the shooter they covet and rid themselves of Derrick Williams. By doing this trade, Washington would add the pick and pop four man that John Wall is looking for, rid themselves of Jan Vesely and Trevor Booker, and still have a top ten pick to add bench depth. The Wiz Kids could go a number of different ways at pick nine. Shabazz Muhammad, Cody Zeller, and CJ McCollum are all strong possibilities to still be on the board come at that spot. Would it be worth missing out on Otto Porter or Anthony Bennett for a chance to add Derrick Williams and one of the aforementioned draft prospects? I know it would sure be better than Randy Foye and Mike Miller.   Trade #2 – Wizards trade 3rd pick and Trevor Ariza to Boston for Jeff Green and the 16th overall pick The Celtics have to start thinking about their future without Paul Piece and Kevin Garnett. If they move up to the 3rd overall pick they could start drafting replacements for the future Hall of Famers. If drafting third, the Celtics would more than likely be up in the air between the same picks that Washington has their eyes on: Porter and Bennett. They would also get out from under Jeff Green's contract in this scenario, have Trevor Ariza for a year, clear almost $8 million in cap space the following off-season all while adding a top three draft selection. If Danny Ainge wanted to part ways with Jeff Green, this could be a trade that would spark his interest. For the Wizards, they would still be getting their pick and pop 4 man in Jeff Green. The former Georgetown product can also slide over the 3 spot when needed and would provide a good running mate with Wall and Beal. The downfall is the 16th pick. The Wizards would probably be looking at prospects to the likes of Muhammad, Shane Larkin, Kelly Olynyk, Reggie Bullock, or Glen Rice Jr. Would a combo of Jeff Green and one of those prospects be better than Porter or Bennett? That sure is a tough question, but you could certainly do worse.   While I still hope that the Wizards land Porter or Bennett, these two trade scenarios wouldn't have me patching the drywall in my house on June 28th. Let's just keep our fingers crossed that whatever EG does on draft night, it helps propel the Wiz Kids into the postseason for the first time in the post Agent-Zero era!         Related posts: Who Should The Wizards Draft With The 3rd Pick? [POLL] Wizards Falling in the Draft Could Be A Blessing In Disguise Explaining the NBA Draft Lottery for Wizards Scenarios
Original Story:
http://blogsohardsports.com/wizards-2...
THE BACKYARD
BEST OF MAXIM
RELATED ARTICLES
Injuries took their toll on the Minnesota Timberwolves this past season as star players Kevin Love and Ricky Rubio missed significant time.  With another disappointing finish, the T-Wolves finally fired general manager David Kahn this off-season and brought in Flip Saunders as President of Basketball Operations to try and right the ship. The health (and happiness) of Love and Rubio...
Kevin Love has three guaranteed years and a player option for a fourth season remaining on his contract with the Minnesota Timberwolves. Love did not receive the maximum five-year deal from former Timberwolves president David Kahn. "I know that there's a lot that goes into it, especially … the new CBA," Love said. "I think it's just the way it goes sometimes...
The Minnesota Timberwolves are interested in moving up in the June 27 draft to select Victor Oladipo. Oladipo has thus far declined to work out for the Timberwolves, because his representatives need reason to believe Minnesota can move up to Orlando's spot at No. 2, Washington's spot at No. 3 or Charlotte's spot at No. 4. Oladipo is projected as a top-six choice by various outlets.
A lot of NBA players will be making the rounds as the sports world turns its attention to the NBA Finals. It is always nice to be reminded of some of the players that did not make the Playoffs and remember that they do exist. That goes double for Kevin Love, who played in only 18 games this season and averaged 18.3 points and 14.0 rebounds per game. Whether it was a broken hand...
Minnesota Timberwolves' Kevin Love was lost for the season when he had to have knee surgery. That, along with a broken hand, limited Kevin Love to play in just 18 games, and the Timberwolves failed to reach the playoffs due to other injuries as well. Kevin Love appears confident in the team next season, if they can stay healthy, says ESPN.In a tweet made by the Timberwolves...
The Washington Wizards plan to work out Otto Porter Jr. on June 14, his agent David Falk confirmed. Falk said that Porter will likely work out in a group setting and "in some format where he can show his versatility." Per Falk, Porter will only work out for the top three teams in the draft: Cleveland, Orlando and Washington.
Anthony Bennett is scheduled to interview with the Washington Wizards next week. If drafted by the Wizards, Bennett would join Nene, Jan Vesely, Trevor Booker and Chris Singleton in a crowded frontcourt. Bennett can't work out with NBA teams because of surgery to his non-shooting shoulder.
It was contrived. It was in front of a national radio audience. It was cheesy. But for a fan base yearning for any positive inkling to cling to, it sounded great. In case you missed it: Flip Saunders calls into ESPN Radio's "Mike & Mike," which Minnesota Timberwolves all-star forward Kevin Love co-hosted Thursday morning. Love, who at 24 appears to have his...
Peyton Siva's name has generated quite a bit of buzz in recent weeks. After testing out as one of the top athletes in the NBA Draft combine last month, Siva has attracted interest from multiple NBA teams. He worked out with the Washington Wizards on Wednesday and according to the Washington Post that workout went well. One of the main things that Siva has been able to prove in...
It's been almost 2 months since Jason Collins came out. Last night at Fenway Park he had a coming out party in the form of tossing the first pitch. [Hall of Very Good] Your browser does not... Full story at Bob's Blitz ~ http://www.bobsblitz.com
NBA News

Delivered to your inbox

You'll also receive Yardbarker's daily Top 10, featuring the best sports stories from around the web. Customize your newsletter to get articles on your favorite sports and teams. And the best part? It's free!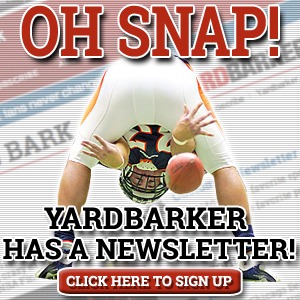 Latest Rumors
Best of Yardbarker

Today's Best Stuff

For Bloggers

Join the Yardbarker Network for more promotion, traffic, and money.

Company Info

Help

What is Yardbarker?

Yardbarker is the largest network of sports blogs and pro athlete blogs on the web. This site is the hub of the Yardbarker Network, where our editors and algorithms curate the best sports content from our network and beyond.