Found January 24, 2013 on No Coast Bias :
Of all the Denver Nugget players, Ty Lawson gives us small-fries the best hope that we could make it in the NBA. Never mind the speed, athleticism, and shot-making ability it takes to play in the Association. Seeing Lawson jitterbug across the lane and around gargantuan defenders is not only a thing of beauty, but The post Ty Lawson Growth Chart To Be Given Away At Nuggets/Kings Game Saturday appeared first on No Coast Bias.
Original Story:
http://nocoastbias.com/ty-lawson-grow...
THE BACKYARD
BEST OF MAXIM
RELATED ARTICLES
Denver Nuggets center JaVale McGee is one of the most athletic big men in the league. He simply has trouble remaining focused. On Tuesday, Denver coach George Karl ripped McGee and called him lazy. Maybe the message got through, even for just a brief second. As you can see, McGee threw a pretty alley-oop to himself off the glass in the third quarter of a win over the Houston Rockets...
Corey Brewer is a two time National Champion, has played six years in the NBA , and can now add Actor to his long list of accomplishments. Brewer sat down with us to discuss his role in "Movie 43″, his life outside of basketball, and his plans after he hangs up his jersey. BSO: So you play a basketball player in one of the short-films in Movie 43, How did they approach you to...
Denver Nuggets forward JaVale McGee is the epitome of an enigma.  So much raw talent and potential as a basketball player, yet the brain and skills aren't meshing. For every athletic and gifted play he makes, a bone headed decision follows.  The Nuggets and head coach George Karl are displaying a ton of patience with him, but as Karl told the Denver Post. "He's got to understand...
There are a lot of things I don't understand about the following play.  Watch carefully and you'll likely notice a few of them.  For instance, why did Andre Iguodala let James Harden blow right by him without even making a move?  Why were two Denver Nuggets looking and pointing at Patrick Patterson?  Why did the officials not call a foul on Kosta Koufos?  Why is there no...
In less than a month, Timofey Mozgov is unlikely to be with the Nuggets. Since the beginning of the year, calls from other NBA teams have come rolling in concerning a trade for Mozgov more than for any other player on the Denver roster. Mozgov sits and watches all of this, expressing a desire to stick around. But he prioritizes playing time over staying in Denver. "I want to play...
The Denver Nuggets are likely to trade Timofey Mozgov by the February 21 deadline. The Denver Post reports that the Nuggets have received more calls about Mozgov than anyone on the roster. For real? More than Kenneth Faried, Ty Lawson, Andre Iguodala and Danilo Gallinari? I guess if those guys aren't officially on the block, GMs would be less likely to call about them? ...
After a 24 point, 17 rebound, five assist night against the Philadelphia 76ers that drew raves from Charles Barkley and others, we wouldn't be surprised if coaches were showing their young bigs Tim Duncan game tape as the 36-year-old San Antonio Spurs forward has been the picture of consistency all season and throughout his career. Not surprisingly, one NBA head coach is hoping...
Javale McGee is quickly becoming my favorite player in the NBA.  The guy always seems to make a highlight.  Whether it's throwing the ball into the stands on accident, or jamming on his own teammate against the Lakers.  Last night he did it again when the Denver Nuggets beat the Houston Rockets 105-95.  McGee decided to bring out his inner dunk contest and throw a self...
If Andre Iguodala opts out, he'll almost assuredly have to accept a lower annual salary.
Former Denver Nugget, Rudy Fernandez, who now plays for Real Madrid, recently defended friend and Olympic teammate Pau Gasol, claiming Mike D'Antoni doesn't understand him. Rudy Fernandez: "Pau has proved he's one of the best big men in the world and if you pass the ball to him in the paint, he's going to do something good for sure, but D'Antoni doesn't understand it...
HOUSTON - The Denver Nuggets proved more proficient in aspects the Houston Rockets frequently utilize to subdue opponents, extending their series win streak to five games with a 105-95 victory over the Rockets on Wednesday night at Toyota Center. The Nuggets (26-18) dominated the Rockets (22-22) in both transition baskets and points in the paint during the decisive third quarter...
Nuggets News

Delivered to your inbox

You'll also receive Yardbarker's daily Top 10, featuring the best sports stories from around the web. Customize your newsletter to get articles on your favorite sports and teams. And the best part? It's free!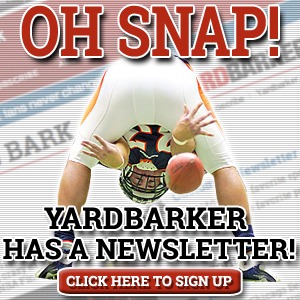 Latest Rumors
Best of Yardbarker

Today's Best Stuff

For Bloggers

Join the Yardbarker Network for more promotion, traffic, and money.

Company Info

Help

What is Yardbarker?

Yardbarker is the largest network of sports blogs and pro athlete blogs on the web. This site is the hub of the Yardbarker Network, where our editors and algorithms curate the best sports content from our network and beyond.