Found December 08, 2011 on All Things Nuggets:
As a starter last season (31 games) Ty Lawson averaged 14.6 points and 6.7 assists. That ain't bad. But this year, many believe he will elevate his game and numbers with an even bigger role in the Denver backcourt. Before heading back to Denver today, Lawson worked out last week near his hometown in D.C. He met with reporters there to discuss an array of topics. Lawson said that he is down to 185 pounds, for the first time since high school. On what he learned about himself in Lithuania: Just confidence in yourself because you know it's different overseas. If you miss one or two shots, they yank you and take you out. It just taught me to be more confident in myself and just shoot it, just think about the next shot. That's probably the one thing that I'm probably going to take back to the NBA that'll make me a better player. On changes in his body with the weight loss: I've seen faster, and I think I've got my bounce back. I'm jumping a lot higher, getting above the rim so losing wei...
Original Story:
http://feeds.denverpost.com/~r/dp-spo...
THE BACKYARD
BEST OF MAXIM
RELATED ARTICLES
Kosta Koufos may yet be done growing. The 7-foot Koufos, who is 22, was told by a doctor this offseason that his growth plates were still open. And while he isn't taller than he was last season, the possibility remains that Koufos could inch higher. Or broader. Koufos, a three-year veteran, said this morning that his wingspan is now 7-7. It may all be extremely relevant to the...
As the saying goes, "Don't hate the player, hate the game." And judging by this photo, George Karl had some serious game. He had so much game, in fact, that there were not enough interior pockets in that fantastic brown suit to store it all in. If that suit doesn't scream "Ladykiller," I don't know [...]
JR Smith won't be in the NBA this season but that isn't stopping him from finding his groove in China. His team Zhejiang Chouzhou is currently on a 5-game winning streak and JR added the explanation point to the most recent victory with a 46-points-10 rebounds performance. and then there's this:     Source
Danilo Gallinari is a budding star in the NBA and a superstar in his native Italy, but he only started a couple games this fall because his coach in Milan figured the lockout would end – and the coach wanted to his starters to bond on the court. "It was a little bit (weird) — I wasn't used to it, but it was for the good of the team," the Nuggets forward said this afternoon...
One byproduct of the concurrent free-agent period and training camp is that several teams are playing with smaller-than-usual rosters. If a player's not signed, he can't be in camp, and it takes time to get incoming and departing deals sorted out. In a few weeks, camps will probably be full. For now, most aren't. Yet some teams have it harder than others. The Denver...
J.R. Smith won't have to reach out for lucrative NBA deal…his offensive skills (on display in China) will demand it. NBA players are in a mad scramble to get in top condition for the upcoming season, but one player that should be rett-ta-go right now is J.R. SMITH. The Denver Nuggets' free agent guard that never met a shot he didn't like is finishing up his time in China...
When Danilo Gallinari arrived in New York in 2008, the city couldn't get enough of him. What was he wearing, where was he going – it's as if he was dating a Kardashian. But after being traded to Denver last season as part of the deal for Carmelo Anthony, the fervor screeched to a halt. [...]
Beijing 101, Zhejiang 98: Both JR Smith and his Zhejiang squad came into this game about as hot as it gets.  Smith?  He's scored 98 points in his last two outings.  The team?  They've won five in a row.  Despite 43 points, 9 rebounds, and 5 assists from JR, their win streak came to an end on their own floor at the hands of the undefeated (9-0) Beijing Ducks.  Zhejiang...
John Hollinger has written profiles of every NBA player. On the Nuggets page (Insider), he has this to say about Arron Afflalo: Afflalo really stepped up his offensive game this past season, getting more aggressive attacking off the dribble and drawing fouls while still maintaining his deadly 3-point threat (42.3 percent on the season, 40.8 percent career). As a result, he led all...
Point guard Ty Lawson and the Nuggets will open the 2011-12 regular season on the road Dec. 26 against the defending NBA champion Dallas Mavericks. Denver plays its first home game two nights later against the Utah Jazz. Single-game tickets go on sale to the public Dec. 13.
J.R. Smith and Wilson Chandler are still in China. In fact, Smith dropped 46 points the other night (via nba247365.com). Which on the surface is what they should have expected — from the start the proud Chinese Basketball Association said it was not going to allow teams to rent NBA players during the lockout. The…
Nuggets News

Delivered to your inbox

You'll also receive Yardbarker's daily Top 10, featuring the best sports stories from around the web. Customize your newsletter to get articles on your favorite sports and teams. And the best part? It's free!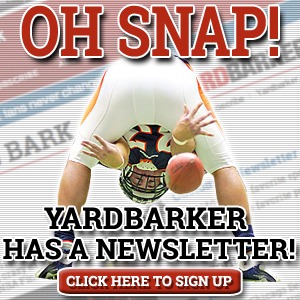 Latest Rumors
The Backyard

Today's Best Stuff

For Bloggers

Join the Yardbarker Network for more promotion, traffic, and money.

Company Info

Help

What is Yardbarker?

Yardbarker is the largest network of sports blogs and pro athlete blogs on the web. This site is the hub of the Yardbarker Network, where our editors and algorithms curate the best sports content from our network and beyond.